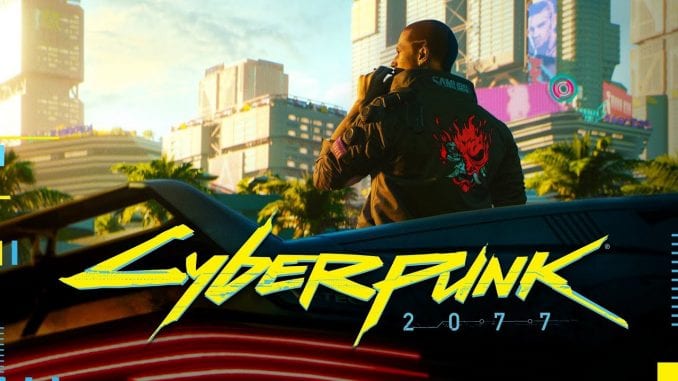 Cyberpunk 2077 – A Closer Look
The high tech, low life sub-genre of cyberpunk gets a spot on the mainstage with this immersive RPG video game. CD Projekt Red has been working on this game for almost a decade, and it's finally getting some playtime on consoles and PC.
Cyberpunk 2077 is one for the record books. The long-awaited game racked up 8 million pre-orders. It also logged over a million concurrent users at one time. That's never been done before by any previous video game.
That's not to say that everything has been going smoothly for CD Projekt Red. The game is a glitchy, frustrating experience for some users who lack the hardware to run it smoothly, prompting Sony and Microsoft to pull Cyberpunk 2077 from their stores and offer refunds.
All the bugs and glitches are sure to get worked out in due course. Cyberpunk 2077 is still an amazing RPG title that lives up to the hype. Just check out the trailer for the game to whet your appetite.
Now, let's dive right into the review
.
Here's the Quick Rundown
Designer: CD Projekt Red
Release Date: December 10, 2020
Genre: Role Play Game (RPG)
Platforms: PS4/PC/Xbox One/Stadia (coming to PS5 and Xbox Series X|S
Price: Around $59.99 for Standard Edition
Pros:
Lots of quest material and side missions
Immersive open world gameplay
Stunning realism and character customization
Cons:
No third person viewpoint
Lots of glitches and bugs for previous generation
Weak cyberpunk philosophies in the story
Related: Top 5 Tips for Buying New Video Games
Game Story Overview
In Cyberpunk 2077, you play the game as V, a mercenary who knows the ins and outs of Night City. In addition to the external conflicts of the game, V also has to contend with the spirit of Johnny Silverhand (played by Keanu Reeves) that's embedded in V's consciousness.
You have to spend a couple of hours going through the story's intro and that can be frustrating if you just want to jump into Night City and mess around. However, that story intro really gets you invested in V's plot. Otherwise, the side quests and characters present a glut of choices that can get really confusing.
If you've ever played Grand Theft Auto or Ghost Recon, then you'll know the joy of side missions. This game has so many side missions that seem random at first, but all of them tie the story together in a chaotic cyberpunk bow. You just have to wait for the payoff.
There are multiple endings to the Cyberpunk 2077 story mode. I've seen 3 firsthand, but I'm told that you can experience at least 7 different versions of the story's ending. That makes playing the story mode in different ways more challenging and fun.
via GIPHY
The Futuristic Environment
Night City provides the setting for Cyberpunk 2077. It's a sprawling, futuristic city that provides you with a realistic feeling of awe. There's just so much to see and do. There are funny billboard ads, flying vehicles, and pedestrians everywhere. And all of it is interactive.
I personally enjoy movies like Blade Runner and cyberpunk books like Serandes: Corporation City. So, spending time in Night City is like a fantasy come true. There's so much detail packed into every nook and cranny of Night City. It's the crowning achievement of this video game.
Related: Is the New Ghosts of Tsushima Game Worth the Money?
The Characters and Customization
You have so many choices when it comes to customizing your own cyberpunk character. Yes, the rumors are true. You can even customize your junk. It could take hours just putting the right touches on your main character but be warned – what you choose in the beginning of the game stays with you throughout.
In addition to your own avatar, the non-playable characters of the game are well fleshed out. There's Keanu Reeves' character and plenty of other superbly acted characters who deliver thrilling moments of dialog. Many of them hold true to the cyberpunk theme and reinforce the core philosophies of the sub-genre.
via GIPHY
There are different factions in the game. These gangs and groups have their own agendas and conflicts. Getting to know them all is essential to masterful play. There's the Booster gang with their cyborg enhancements, the 6
th
Street gang and their comical take on diehard American patriotism, and a few corporate groups, as well. Dealing with the gangs and factions is a big part of the Night City experience.
How is the Gameplay?
The combat system of Cyberpunk 2077 is something in-between first-person shooter and RPG. It doesn't always work out. Sometimes, you get lost in trying to figure out which item to use in a specific scenario and just wind-up hacking and shooting your way through segments.
via GIPHY
There's a really great hacking feature available with Cyberpunk 2077. You can manipulate the environment around you with technology that you purchase or acquire throughout the game. If you love
Ghost in the Shell
,
Splinter Cell,
or
Deus Ex
then this will undoubtedly be one of your favorite features of the gameplay.
You can also do some puzzle work by investigating crime scenes and downloading people's memory banks. This might remind you of the Batman Arkham games and it serves well to break up the pacing of Cyberpunk 2077.
There are five character attributes for gameplay decisions. You can choose to be stealthy. The body attribute can turn you into a brute who can wield big guns. You can also choose more intelligence for better hacking abilities.
When you decide on a character's playstyle with attributes and you master the mechanics of the combat system, then you can have more fun choreographing your encounters. So, don't let the initial exchanges bore you. This is an RPG, and you need to invest your time and efforts into building up your character's abilities.
Related: 8 Video Games to Buy Now or in 2021
The Takeaway
After putting about 58 hours into the game, I can say that the story and the immersive futuristic environment are super-slick and creative. It's true to the cyberpunk genre with the whole idea of artificial intelligence engrams, familiar genre character tropes, and a futuristic city. The story is twisted AF and you might think you know who the good guys and the bad guys are, but then it twists around to challenge the very notion of morality.
The gameplay is a mixed bag though. Gamers are complaining of bugs left and right. If you're playing on a PS4 or Xbox One, then you're bound to be disappointed. The previous generation consoles just aren't ready to play Cyberpunk 2077 in its current form. Having said that, PC and PlayStation 5 users seem to have the best gameplay experiences.
The producers of this game are the same ones who made Witcher. So, you can rest assured that Cyberpunk 2077 is a genuine RPG. It's all about the choices that you make. Just when you think you're about to plug away on the main mission, you encounter a colorful character who pulls you off on an exciting series of side quests.
The main problem with this game is that it took so long to debut. All that anticipation set the producers up for failure because the fanbase expected near perfection. Cyberpunk fans are hyper critical as it is, so the deck was already stacked against CD Projeckt Red.
While some fanboys are complaining about glitches and framerate, casual gamers are having a blast with Cyberpunk 2077. The immersive world, the never-ending side quests and attention to detail is amazing. There's nothing fundamentally wrong with this video game, as long as you play it on a system that can contain its awesomeness.