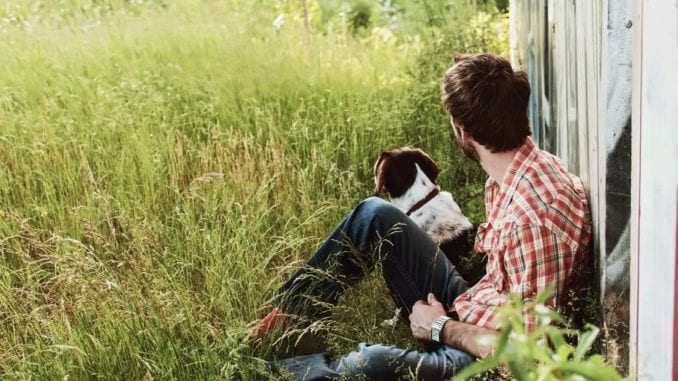 Man's Best Friend (The Study)
Men and their dogs. Seems like there's some serious science behind it.
A new study has found that men are actually more emotionally connected to their dogs than they are other humans. And honestly, we believe it.
Dr. Chris Blazina was a retired professor and psychologist who decided to look closely into why dogs are called "man's best friend." He did so after his beloved dog, Kelsey, passed tragically. He then wrote a paper on his findings and had it published in Anthrozoös.
"When I started grieving the loss of my old friend part of that process was to understand why Kelsey was so important in my life," Blazina told Metro. "One of the realisations was grief involving people was a lot like grief with an animal companion. We build an attachment, we deal with loss, and we try to preserve some parts of our bond. The later part is sometimes referred to as a continuing bond."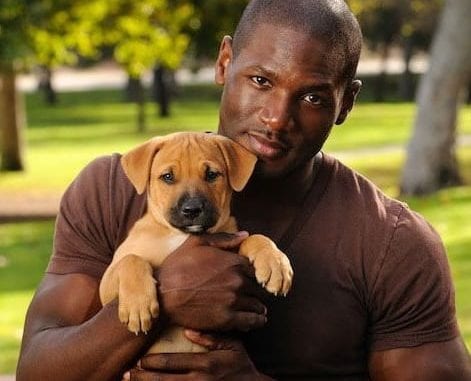 Related: Men Are Using Other People's Dogs For Dating App Pics
The Results
As for the findings for the research, it found that 62 percent of men shared that they "almost always" felt a secure relationship with their dogs. On top of that, 10 percent shared they felt just as secure in their relationship with their dog as with any other human.
But Blazina believes there are even more men feeling a special connection with their dogs. But, he think that toxic masculinity and society's teaching for men to not express themselves is getting in the way.
In the research's abstract, Blazina hypothesizes that "males endorsing traditional forms of masculine gender (as measured by the Precarious Masculinity Scale) underreport or mask their affectionate behaviors toward animal companions. Similarly, these same men also report more difficulty placing into words the bond they have with their dogs. The current study not only has implications for mental health and medical providers but may also help explain past research where males self-report lower levels of attachment to dogs."
So it seems many men have close bonds with their dogs. But a good few don't feel comfortable expressing this or outright don't know how to express it. So again, we see the results of gender norms and how they affect men.
But in time, this may end. Now that we are discussing gender norms and their negative effect on men. Maybe more men will become capable to recognize and express their feelings and thoughts. That would help us to understand men more than ever before.
And though this study and research originated out of one man's grief at losing his pet, it seems it resulted in a step toward bettering the psych of many men to come.