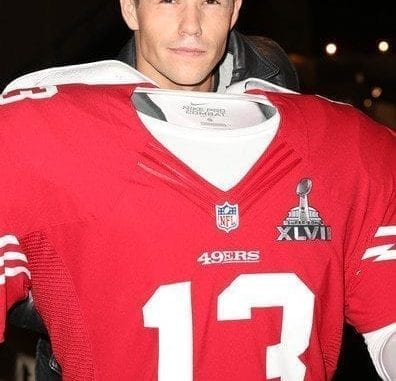 Claims he was sexually harassed at work
An ex-Cheesecake Factory worker is suing the California based company after saying his managers discriminated against him for being straight by allowing his gay co-worker to "touch him inappropriately."
Mr. Jessie Ross was employed as a dishwasher at a Cheesecake Factory in Providence, Rhode Island. According to the lawsuit, a male co-worker grabbed Ross's behind and crotch while he was working a shift in August 2016.
When Ross complained to his manager, he reportedly said not to worry about it. He also claimed that that many members of the staff were gay, and that "rough" behaviors were commonplace.
After the incident, Mr. Ross claimed he felt unsafe and continued to experience ongoing discrimination. Additionally, he claims that management didn't seem to care due to his "protected status as a heterosexual male."
"I was an outstanding employee," he says. "Why would I make something up?"
Weeks later, Mr. Ross said he complained again. This time he informed his manager and said he wasn't comfortable working there until something was done.
That's when he claims the manager cussed him out then fired him on the spot.
Ross says he continued to receive threatening phone calls and text messages "in an effort to intimidate him and cover up his firing."
Ross's lawyer, Joseph Daigle, says he has evidence to support the accusations.
More: Straight model rants he's not gay after topping guys
"It is important to remember that an employer cannot retaliate against an employee in any way just because the employee has reported harassment," Daigle says.
He adds: "Punishing an employee for complaining about or opposing discriminatory treatment opens an employer up to a lawsuit under both state and federal employment discrimination laws."
State and federal laws ban discrimination based on sexual orientation, gender identity, and sex in employment.
h/t: Queerty