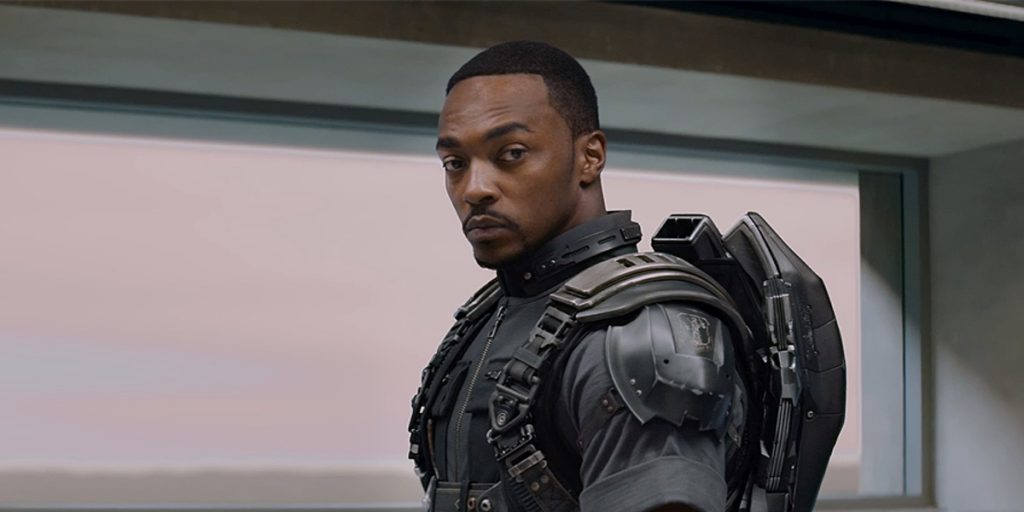 Is Anthony Mackie the new Captain America? There's no way to tell yet, but the very question has us interested in the rising actor.
Anthony Mackie is currently starring in the new Marvel Cinematic Universe and Disney+ series The Falcon and the Winter Soldier. After a successful career in films like 8 Mile and The Hurt Locker, Mackie moved onto to starring in big budget Marvel films. And now, he's a lead in his own Marvel project. Many suspect it may be a story showing Mackie's shift into becoming the next Captain America. But, again, who is the man behind the Marvel character? Here are 12 facts about American actor Anthony Mackie.
Pop File: Anthony Dwane Mackie
Birthday: September 23, 1978
Birthplace: New Orleans, Louisiana, USA
Zodiac Sign: Virgo
Height:  5 ft 10 inc, or 178 cm
Body Type: Muscular
https://www.instagram.com/p/CMU5NVEnsfQ/
1. A Former Construction Worker
Before becoming a big budget actor, Anthony Mackie worked jobs with his dad. Mackie's father, Willie Mackie, Sr., ran a construction company. Growing up, Mackie would often spend his summers working for his dad's construction company and help to build things. Then in 2009, Mackie took some time off from acting to return to New Orleans and build a house.
2. A Carpenter
Thanks to his construction experience from his childhood and father, Anthony Mackie has a lot of carpenter experience. Now, he does carpentry work for fun or for up-keep work around his house. Then during the coronavirus pandemic and lockdown, Mackie kept himself busy by building an outdoor kitchen in his backyard. He even dreams of having his own home improvement show sometime in the future.
3. He Loves Theatre & Shakespeare
After deciding to become an actor, Anthony Mackie studied acting at the Julliard School in New York City. It's there that he developed a love for theatre and Shakespeare. Mackie has since starred in several theatrical performances, including a few Broadway performances.
https://www.instagram.com/p/CMmntT0H4QV/
Related: 7 Surprising Facts About Tom Holland
4. He Fishes
Antony Mackie is an avid fisherman and while he was shooting Avengers: Infinity War and Avengers: Endgame, Mackie would go to lakes on the studio's properties and fish between takes. He even bought an outdoor grill and placed it by his trailer and would grill up fresh fish in his down time. It's suspected that this love of fishing was then reflected in his character's backstory in the new Disney+ show Falcon and the Winter Soldier.
5. A Mardi Gras King
Again, Anthony Mackie is from New Orleans and one of possibly the starring moments of his life was when he was named King of Bacchus (one of the biggest parades during Mardi Gras).
6. Workout Routine
Mackie worked out for five months while trying to get into peak shape for his first appearance as The Falcon in Marvel's Captain America: The Winter Soldier. That workout sometimes included two gym sessions a day and benching up to 230 lbs.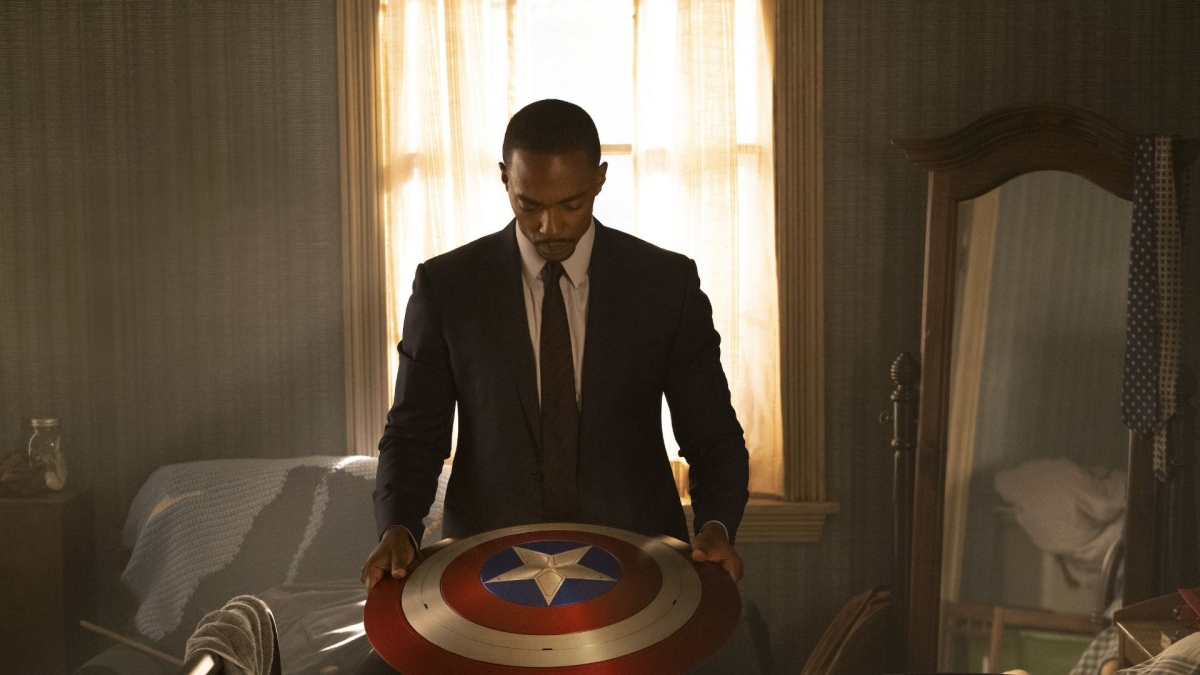 7. Fear of Heights
Despite the fact that Anthony Mackie plays a Marvel Superhero known for flying high up in the air, and having to be filmed hanging as high as 70 feet in the air by wires, Anthony Mackie is not a fan of heights. In fact, the actor originally had a fear of heights. But the demanding job helped Mackie get over that fear.
8. America's REAL Ass?
While Chris Evans, playing Marvel's Captain America, may be known as "America's Ass," Anthony Mackie is not convinced. The two actors have had a friendly rapport since working together on What's Your Number? But their friendship, like many others, includes bickering and competition. One of their biggest competitions is the argument over who has the better butt. That rivalry even inspired the infamous "America's Ass" jokes in Avengers: Endgame. Fellow MCU star Paul Bettany confirmed that the two even had a squat competition to find out who had the stronger glutes.
"I went to Chris, 'Dude, he's gonna beat you. Look at the size of his ass! He's got more muscle in his ass cheeks than I have in my entire body." But it turns out, Evans ended up winning.
9. Sebastian Stan
But Chris Evans isn't the only actor friend Anthony Mackie has. Through the Marvel films, Anthony Mackie has gotten comfortable with many other MCU stars… including Sebastian Stan. Just as The Falcon and the Winter Soldier have begrudgingly gotten used to being around each other, so too have Mackie and Stan. According to Men's Health, the two "didn't hit it off when they first met" while filming Captain America: The Winter Soldier. But as the years went by and they spent more time promoting Marvel films, something clicked.
In fact, Mackie told the story of one particular night out in Beijing that "just went on and on and on" to Men's Health. "We had to do press the next morning, and he's like, 'I'm going to bed.' I'm like, 'Nope,'" the actor recalled. "I took his wallet and his cell phone so he couldn't get into his hotel room. Then, by the time we got to the press, I was fine. He just looked like he'd gotten hit by a car."
The two have become such good colleagues and friends that Mackie even asked Stand to move in with him during the start of the COVID-19 pandemic. Stan, who lived in New York City, was shocking Mackie with pictures of the city on lockdown.
"He was sending me pictures and videos. I can't believe he stayed," Mackie revealed, adding, "I told him, 'Dude, come to New Orleans.' He stuck it out."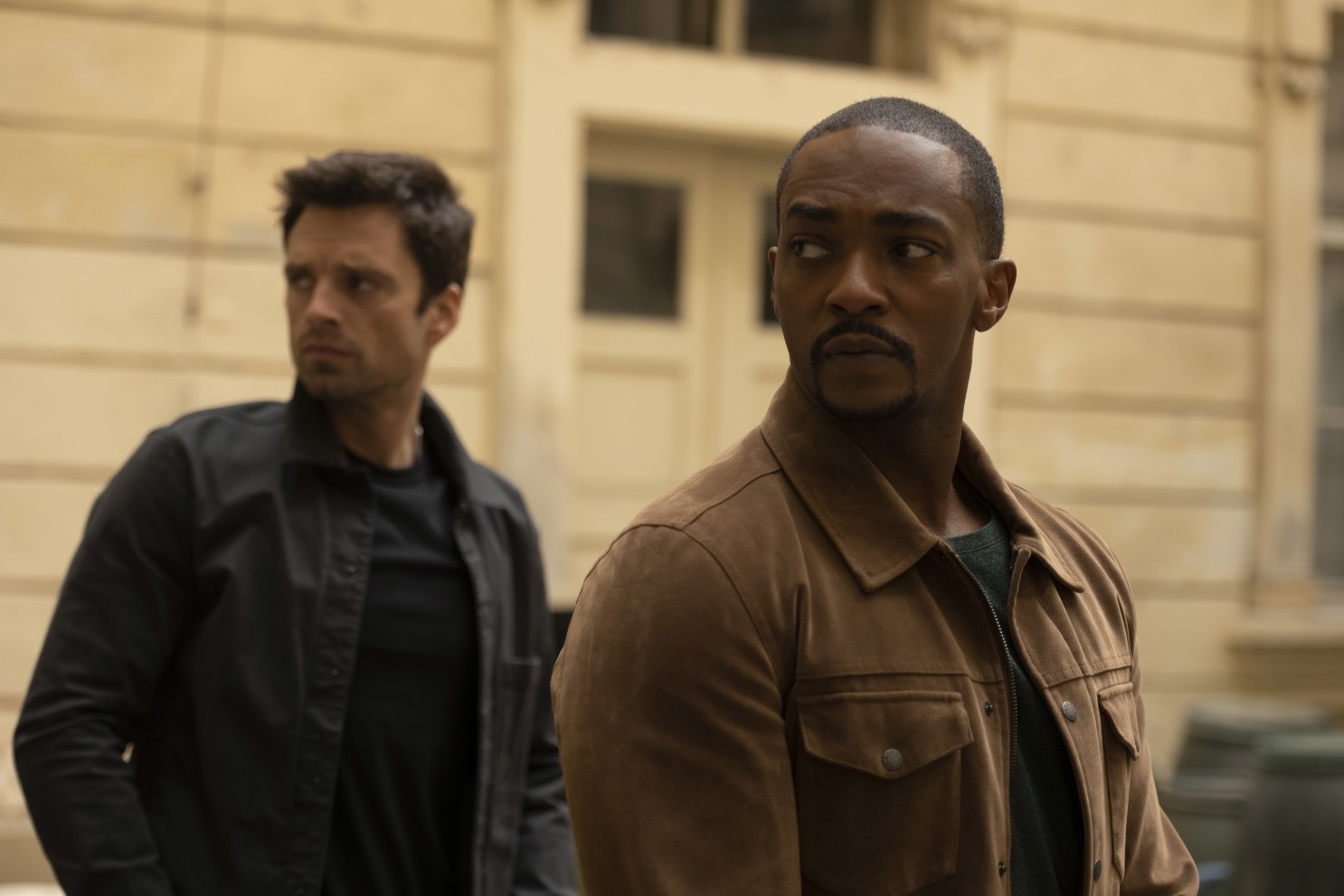 Related: 7 Facts About Marvel Hero Simu Liu
10. Net Worth?
But how much is Anthony Mackie worth? Anthony Mackie is reportedly worth around $8 million, as of 2021.
11. He's Used To Be Married
And is there a lucky lady in Anthony Mackie's life? Not at the moment, but there used to be. Anthony Mackie married his childhood sweetheart and long-term girlfriend Sheletta Chapital in 2014. Ultimately, the relationship didn't last and the two decided to divorce in 2018.
12. He's A Father
But who else is in Anthony Mackie's life? Well, Mackie and his ex-wife Sheletta Chapital had four children together. While they are no longer together, the two continue to co-parent their children.