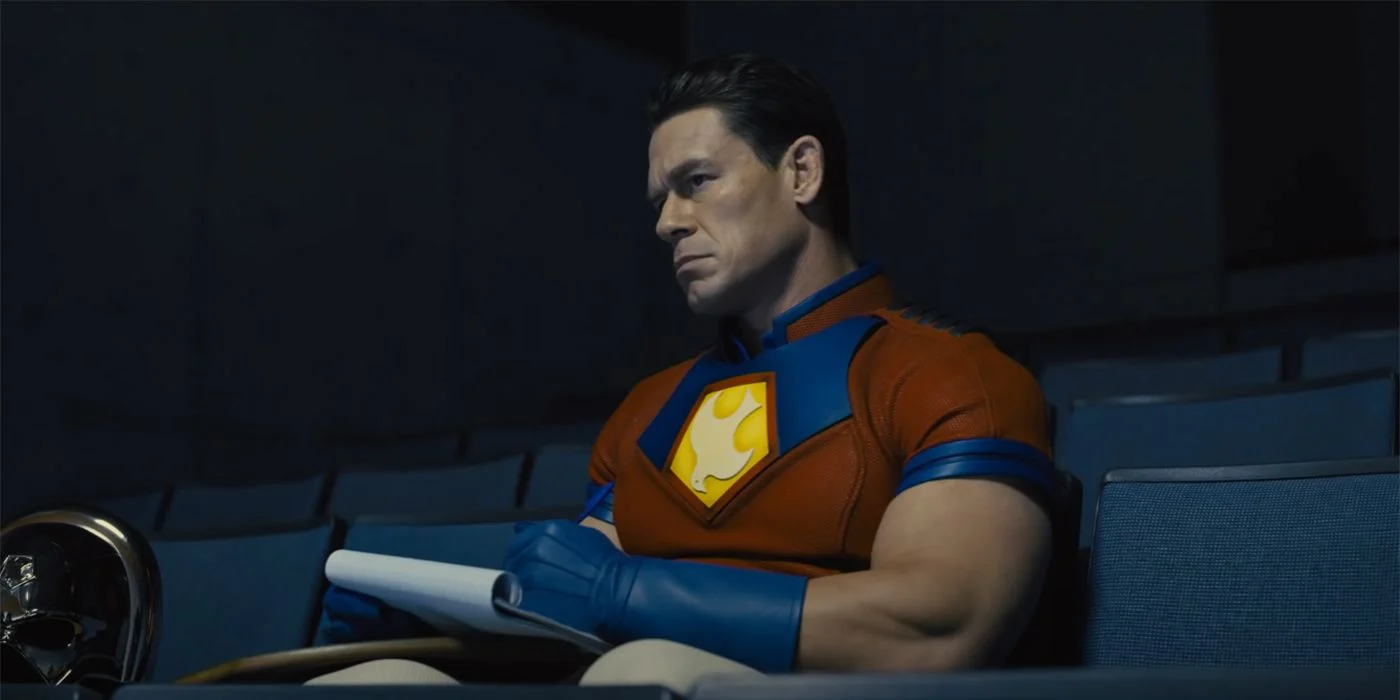 Warner Bros has just released the Suicide Squad in the U.S. and John Cena seems to be the takeaway star. The WWE wrestler has had a shot at Hollywood before. But it seems like he hasn't been able to shine as an actor up to this point. But early reviews of the film say that Cena may have finally stepped up to the task of acting. That plus, a viral underwear scene, has many people talking about John Cena. And with that, we thought it would be a great idea to write up a fun facts post about him. If you want to learn more about the wrestler and trending actor, check out the nine facts below.
Pop File: John Felix Anthony Cena
Birthdate: April 23, 1977
Birthplace: West Newbury, MA
Zodiac Sign: Taurus
Height: 6 ft 1 inch (186cm)
Body Type: Muscular
1. He Started Weightlifting To Scare Off Bullies
John Cena comes from a big family with five brothers. But despite that, and being the second oldest, Cena grew up timider than you would think. In fact, he grew up "really skinny and scrawny, like 100 pounds" and made "choices of dress and music that I listened to," he said on The Tonight Show. That, unfortunately, made John Cena the target of bullying. But after some time that, he decided to change things. At the age of 12, John Cena started weightlifting and got a bench for Christmas.
"I was getting beat up and picked on in school. So instead of learning karate, I figured I'd just get bigger," he told Men's Journal. "By the time I was 15 and I stepped in the high school gym, I was just stronger than everybody. Keep in mind, I wasn't in, like, the big city. I was in West Newbury [Massachusetts], and to be the strongest person in West Newbury, that's a very, very average accolade."
Cena eventually was named "Best Body" in his senior yearbook.
2. He Played College Football
While attending Massachusetts Springfield College, John Cena played in the football team's offensive line. He was even team captain in 1998 and led the team to their first NCAA postseason game. He was also named Hewlett-Packard Division III First-Team All-America and Eastern College Athletic Conference New England/Northeast Division III All-Star.
Related: John Cena Talks Body Aging And If He'd Retire From Wrestling
3. He Was Homeless Once
After graduating from college, Cena moved out to California with the goal of becoming a bodybuilder. But, he moved there with $500 and no official place to move.
"In the beginning, I was living out of the back of my Lincoln Continental," Cena told ESPN. "I was struggling, but I wasn't ever sad. I was in the place where fitness had become famous, and I actually loved what I did." Soon thereafter, he got his start wrestling at a flea market."
In the end, Cena hustled small jobs like moving fitness equipment or working at Venice Beach's Gold's Gym.
4. He eats Tic Tacs to calm his nerves
So from a young age, John Cena was a hard worker and a hustler. And it's pretty obvious that he's continued that up to this day. But then, how does John Cena relax? What does he do to destress? Turns out, it's eat Tic Tacs. Yes, the bodybuilder has a love of the tiny mints.
"I always eat Tic Tacs before the match, starting about three hours [before the match]. I consume probably five boxes of Tic Tacs on a daily basis before a performance," he told The Kelly Clarkson Show. "It's a nervous superstition that I always have before we go on a broadcast."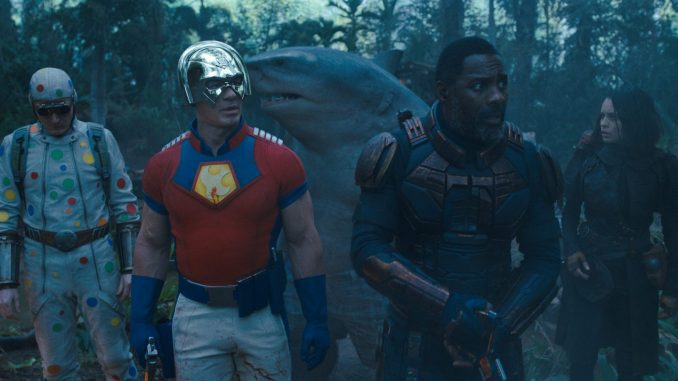 5. He's An Anime Fan
When talking to Men's Journal, John Cena talked about some of his favorite hobbies. This included collecting and following the world of muscles cars. He specifically shared that his favorite is the 1970 Pontiact GTO or the Ram F4. Though, he has other hobbies too.
"I play golf once in awhile," he shared. "I certainly love to train. I'm also a big fan of NASCAR and Japanimation. I know the two don't go together, but I'm just telling you what I enjoy. My favorite anime movie is Fist of the North Star."
6. He's A BTS Fan
While promoting the latest Suicide Squad movie, John Cena noted that he listened to the Korean boy band BTS while filming the tv spin-off of the film.
"I'm also a big BTS fan. I think Peacemaker needs to ease his way into BTS," Cena explained. His co-star Joel Kinnaman then tried to join the conversation by asking, "What's BTS?"
"Joel, we're going to talk offline because I'm gonna —," Cena replied before Kinnaman interjected by asking what he was missing.
"Ugh, everything? That's the best way to put that. I'll fill Joel in later on, on the whole, BTS army. The reason I wanted to fill you in offline is so you don't possibly, continuously get an enormous community of strong value and voice really agitated with you so we'll talk a little later," Cena explained, before adding, "I loved Vancouver though, that was great."
Related: Did John Cena Get Smaller?
7. He speaks Mandarin
On top of that, John Cena can also speak Mandarin. In order to reach the Asian wrestling community, Cena learned Manadarin and now speaks it at press conferences. He told The Straits Times that he has become "fascinated with the language and has become obsessed with trying to learn it." He even has a tutor.
8. He's A Children's Book Author
John Cena has written a series of children's books about a monster truck character named Elbow Grease. Like Cena, the monster truck has a dedicated work ethic and the books push the idea that it's okay to be different.
"These concepts have been transformative in my life, from my childhood up to now, and it's so important to me to pass the positivity on and help our youngest generation see that right mindset is key to achievement," he said in a press release.
9. He released a hit rap album
Lastly, he's a rapper. After releasing the song "Basic Thuganomics" on a 2004 WWE Originals album, Cena worked with his cousin Marc Predka to create a rap album called You Can't See Me. That album ended up debuting at No. 15 on the Billboard 200 and No. 3 on the Billboard U.S. rap albums chart in 2005. It eventually went gold.
"Making music is something I love doing," he told WWE.com at the time. "Don't get me wrong, I love this business like nobody else, and this is my thing I live, eat, sleep, and breathe this — but whenever I have some time away from the ring, you'll find me in the studio."