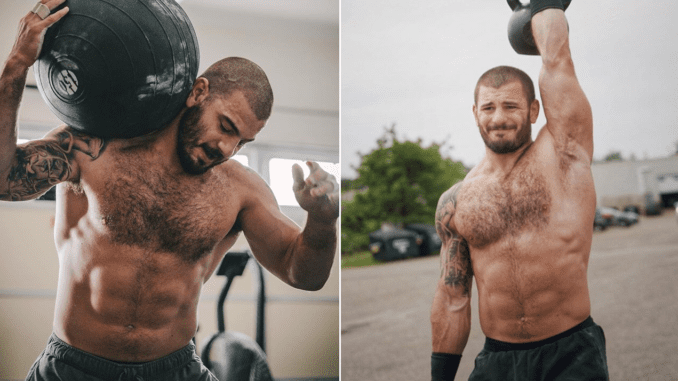 The Fittest Man On Earth?
Who's the fittest man in the world? It's Mat Fraser.
While Hafþór Júlíus Björnsson, aka Game of Thrones' The Mountain, is the strongest man in the world, Mat Fraser is the fittest. In order to claim that title, the Vermont native had to win the international CrossFit Games. Of which, he's won three times.
The last time he won and earned $300,000, Fraser piled up 1,162 of a possible 1,400 points. He ended up winning with a 220-point margin of victory against runner-up Patrick Vellner of Canada.
To earn those points, Fraser finished fourth or better in 10 of the 14 events. He also placed first in two of those events. Each event was harrowing and a true challenge of the contestant's strength. This includes a marathon row of 26.2 miles!
In addition, he has never finished worse than second place since his CrossFit Games debut back in 2014.
The 2019 CrossFit Games
But all of that info is from competitions of the past. For world-renown athletes like Mat Fraser, its' always about the next competition.
Talking to USA Today, the 29-year-old world-class athlete says he only takes Mondays off to rest and recuperate. That said, his mind is always running with new ways to up his fitness.
"Every day of my training is thinking, 'All right, what am I awful at?' and working on it," he stated.
What keeps Fraser motivated? What makes him continue to work on his 5'7", 195-pound frame by putting himself under grueling pressure and exercises? His passion and his memory of what it was like to not do that.
"I've worked the nine-to-five desk job. I've read over contracts, all that stuff. I think it was great having that experience because it makes me grateful for the opportunity that I'm in. I'm not looking at it as, 'Ugh, I have to go to the gym today.' It's like, 'Nope. I know what the other option is, so this is great!'"
While Fraser originally had a degree in mechanical engineering from the University of Vermont, he wanted to a change in his life. Thankfully, he got it and now he trains at CrossFit Mayhem six days a week.
The Workout Routine & The Juggernaut
When he arrives at CrossFit Mayhem, Fraser does typical CrossFit exercises like Olympic weightlifting, gymnastic movements, and overhead workouts. Then, Fraser goes home to eat lunch made by his chef fiancé Sammy Moniz before working out again at his home gym. There, he does single modality movements like rowing, assault bike, squatting, and more.
It's Fraser's commitment to fitness and exercise that has made him a juggernaut in the athletic world.
"The only word to describe it exactly is dominant. He's made very few mistakes. He's worked on anything that was somewhat of a weakness, and he's made it very obvious that he's the guy to beat right now," said Josh Bridges, a six-time Games participant, to USA Today.
"There isn't a guy that I'm like, 'This guy might beat him. This guy has a chance.' Looking at the field, it's like everyone else is playing for second right now. That's the only way to describe it. It's kind of like the Tiger Woods era where he was winning every single Major."
Today, there is no question that Mat Fraser is the fittest man on Earth. And even though many competitors are working hard to take away that title, Fraser will go down in history as being one of the greatest.'
h/t: USA Today