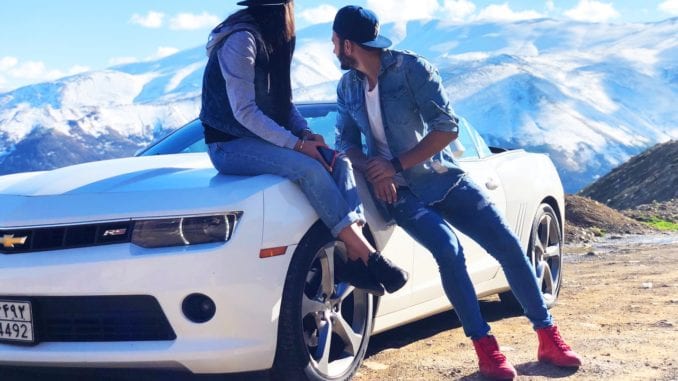 Goal oriented relationship goals
You've heard the term "relationship goals". It's a popular hashtag for social media, but there is a definite connection between your relationship status and your life goals. When you and your partner are aligned on life goals, the relationship is much stronger.
A University of Basel study found evidence that romantic partners influence each other's goals. The 2020 study took a year to complete and had 456 male-female couples participating. The researchers wanted to see just how closely aligned the positive and negative aspirations of a couple really were.
What they found was that when one person in the relationship avoided stress or conflict, their partner eventually did the same. It worked for positive goals, as well. Whenever a partner sought personal growth or meaningful experiences, their partner wanted the same thing, too.
Another interesting aspect of this study was that a person's day-to-day goals aligned with the mid-range and long term goals of their partner. Their daily goals didn't always coincide right away. There was some time lapse between.
Professor Jana Nikitin, the author of the study findings noted that "This could be an adaptive mechanism to maintain the stability of the relationship, by not being influenced by every momentary shift made by the partner."
It's important to note that the average length of the relationships were 10 years, and all of the participants had an average age of 34. It would be interesting to see a follow up to the University of Basel study that looked at younger couples, same sex couples and romantic partners who were still in the early stages of their relationship.
Related: Lessons About Power in Relationships
Goal-Oriented Celebrity Couples
Machine Gun Kelly and Megan Fox
Machine Gun Kelly certainly knows how powerful a relationship can be. He's now dating Megan Fox and credits her love with saving him from a downward spiral of self-destruction. In a recent interview with NME, Kelly said that meeting Megan Fox helped him "become a better person".
Machine Gun Kelly is a pop punk musician who has lived a very public life of debauchery. Feuds with Eminem, street brawls with average Joes, and drug abuse nearly cost Machine Gun Kelly his career and his life.
Megan Fox has had a rocky marriage with Brian Austin Green and practically left Hollywood. She regularly participates in charitable events and champions causes for vulnerable children and holistic lifestyles. Her goals have clearly rubbed off on Machine Gun Kelly.
He went on to say that he was "coked out of my mind in a drunken stupor" before meeting Megan Fox, the former Transformers movie star. Not only did Megan Fox influence Kelly's life, but his new album aptly titled Tickets to My Downfall.
"Tickets is essentially my diary," said Kelly, "because I did fall in love during the making of this record, and I did become a better person."
Related: When is it Okay to Say "I Love You" to Someone You're Dating?
David and Victoria Beckham
David and Victoria Beckham are another celebrity couple whose real life goals often coincide with their relationship goals. They've lived most of their love life through the public lens, but somehow manage to stay together and stay sane in the process.
In a 2015 interview with Grazia, Victoria Beckham had this to say about her husband and their marriage.
"My husband constantly inspires me and guides me – he has done so much good work, I look up to him and have the utmost respect and admiration for all that he has achieved. David and I both have a strong work ethic and I believe that's a good example to set our children."
Victoria and David have a charity together. It's called the Victoria and David Beckham Charitable Trust. Together, the couple work on providing wheelchairs to mobility-challenged children and helping underprivileged children through UNICEF's work in Africa.
They encourage their children to work in the charitable organization and set a wonderful example for them. They are the ideal model for a celebrity power couple who work together and separately with shared goals.
Barack and Michelle Obama
Barack and Michelle Obama are fantastic representatives of relationship goals. They've taken theirs all the way to the White House. Michelle actually started out as Barack's mentor back in 1989 at the law firm where they were working.
Michelle Obama's influence on Barack might not have determined his greatest goal – becoming President of the United States, but it most certainly helped to steer the course of their destiny together.
Barack Obama never promised that they would be rich, but he offered Michelle a relationship that would be interesting and meaningful. Their professional work has been closely aligned throughout the course of their marriage.
In Barack Obama's last speech as POTUS, he had this to say about his wife.
"For the past 25 years, you've not only been my wife and the mother of my children, you've been my best friend. You took on a role you didn't ask for and you made it your own with grace, grit and style."
Creating Relationship Goals in Your Life
It's more important for couples to have similar life goals than to just look good posing together on social media. That's not the real relationship goals. The University of Basel study shows that over a long period of time, individual goals become the couple's goals.
If you want to create better relationship goals in your own life, then you need to improve your communication skills. Always be open and honest with your partner about your aspirations and plans for the future.
Related: 8 Tips for Talking Finances with Your Lover
Another key to aligning your goals like a celebrity couple is to spend quality working together. The Beckhams and the Obamas work side by side for charitable organizations and that has undoubtedly strengthened their bond. It can work for you, as well.
What do you think about the term relationship goals? Is it just about the photo or something deeper?