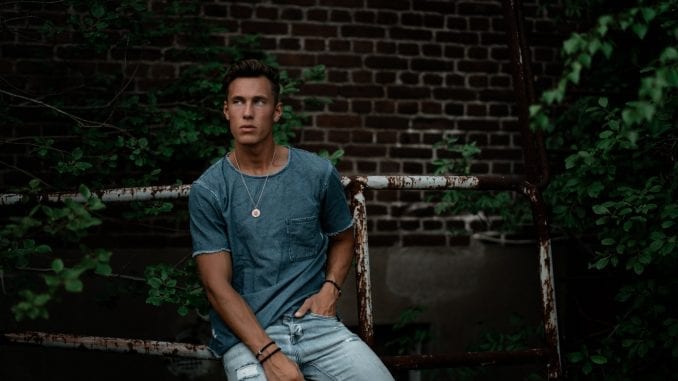 Men's Jewelry and Messaging
Forget about cross earrings and big bling. Now you can use jewelry to tell the world how you stand on social issues, what type of activities you like, even what types of food you eat. It's the latest wave of emotive jewelry and it's gonna cost you a pretty penny.
People are paying big bucks for the latest fashion jewelry. That's because big name jewelry designers are creating amazing new pieces that carry a message. There's nothing really new about that. Fashion designers and jewelers have teamed up before to engage in different forms of social commentary.
When Did Men Start Wearing So Much Jewelry?
If you recall back in 2014 dog tag necklaces and military style shirts were so hot. That was right in the middle of the ISIS conflicts in Iraq and Syria. However, it was around 2017 and 2018 that men's fashion jewelry really took off.
That timeframe coincided with the rise of the social media influencer. It became common to see more celebrity men like Jaden Smith, Chris Lavish and John Mayer wearing designer rings, choker necklaces, and bracelets on their social media pages. Social media was the biggest driving force behind the new wave of men's fashion jewelry ever since.
Fast forward to the end of 2020 and jewelry designers have entered a new domain of creativity. There are essentially two approaches. One is all about using your jewelry to showcase your stance on social issues of the day like LGBTQ awareness.
The other approach is downright silly. Can you believe that designer jewelers are making iced-out Big Macs and emoji medallions? Whatever makes you smile can be worn as a fashion statement piece. It makes sense though. While we're hiding so much of our faces behind masks, people have found other ways to say, "Hey, I play XBOX."
To keep you in the know, here is a round-up of all the latest fashion jewelry trends.
The Plight of African Americans Told Through the Medium of Jewelry
Artist Rashid Johnson uses his latest line of work to explore then nature of African-American identity with his series called ANXIOUS MEN. The artwork features nervous scribbles and frenzied faces to capture the fear of being a Black man in modern times.
Rashid Johnson has taken his artwork off the walls of New York art galleries and partnered with Liz Swig of LIZWORKS to create a collection of socially conscious jewelry. His artwork has been incorporated into signet rings, dog tag necklaces, titanium and gold bracelets, ring bands, and pendants. Pieces range from about $4,000 to over $10,000.
https://www.instagram.com/p/CE4q5LBljdR/
Stretching Gender Norms with Jewelry
If you believe that we're heading for a post-gender society, then you'd love what Julia Lang and singer Miguel are working on. VEERT is a new genderless lifestyle brand. Lang hopes that this new line of genderless beauty products will promote inclusiveness and healing.
Related: 24 Celebrities Who Came Out in 2020
18 karat gold rings, earrings, and necklaces set with healing stones break convention by daring wearers to think for themselves when shopping for jewelry. Miguel commented about his love for VEERT jewelry on his Instagram.
Office Supply Jewelry with a Queer Slant
Virgil Abloh is the founder of Off White, the artistic director of Louis Vuitton, and a well-known LGBTQ ally. His latest collaboration with Jacob and Co. comes from the Office Supply series. Who knew that you could make fantastic jewelry out of paper clips and office stationery?
The Virgil Abloh piece that's making waves recently is a 18k paper clip necklace with rainbow diamonds. If you want to make a statement that you're ambitious and out, then check out this piece that Virgil Abloh showcased on his Instagram.
Related: Here's Why Men and Diamonds Go Hand in Hand
We've seen some silly, iced-out medallions from rappers before, but it's okay for non-celebrities to walk around with big bling that makes you hungry, too. That's thanks in part to a collaboration between Saint Jewels and J Balvin.
Together, they've created a series of medallions based on popular McDonald's menu items. There's a McFlurrie, Big Mac, French fries and even a tray to put them on. You can wear each piece separately or put them all together for a fashion statement value meal combo.
These are pricey pieces of jewelry featuring a yellow gold base with pavé-set rubies, diamonds, sapphires and emeralds. The look is silly and irreverent in a time that certainly could use some brevity.
Related: 5 Style Mistakes that Older Men Make
What Types of Games Do You Play?
King Ice is a west coast jewelry brand that often collaborates with celebrity rappers and big-name brands. Some of the pieces are big and bold. Yet, King Ice's latest collection is focused on the games that people play.
Specifically, the Xbox video game console. There are some rings, a bracelet and three pendants that feature 3D mock-ups of the Xbox sphere logo, the name logo, and an Xbox controller. Each piece is crafted in 14k gold with white and green Xbox stones.
Just one Xbox sphere chain and pendant costs around $10,000 dollars but King Ice is giving one away for charity.
Make a Statement with Fashion Jewelry
Fashion jewelry for men is very popular in Japan, Korea, and the west coast. However, its popularity is growing exponentially as men embrace new ways to express themselves without inhibitions and societal norms. Jewelry isn't just for women and men don't have to just wear a wedding band.
If you're thinking of making a statement with your jewelry, then start with something simple. Rings and bracelets are great ways to show off your personality without misrepresenting yourself or blindly following the latest trend.
Are you wearing fashion jewelry? Is it silly or serious? We'd love to know what you wearing these days.
—
Main Photo Credit by John Fornander on Unsplash