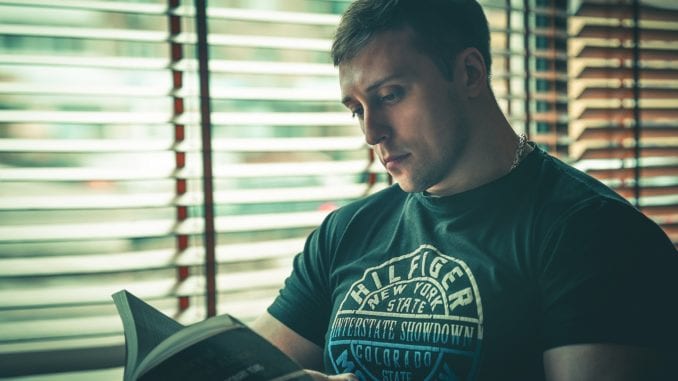 Should You Join A Book Club?
Knowledge is power, right? So, can the same be said about reading?
With so much time on our hands, we may be wondering what there is to do to occupy our time. Can we find something to soothe our souls, something to entertain us, something to keep our bodies fit, or something to keep us being social? Well, while it may not work your body out, joining a reading club could help you with two out of those three concerns.
Reasons Why You Should Join A Book Club
But why should you men join a book club? Well, there are several reasons.
1. Social Experience
First, book clubs are a great way for you to socialize. If you need to find a way to stay connected with people more regularly during this coronavirus pandemic or after it, join a book club. As we've said before, a great way to make friends and connections is to join a group focused on a task or subjects like books.
"Companionship and intellectual stimulation—and thinking quickly during book club discussions—all of these things are very healthy," said Michael Roizen, M.D., chief wellness officer at the Cleveland Clinic, in a recent study.
2. Learning Experience
On top of that, you can learn so much from reading books. Texts can hold a world's worth of information. Several studies show that reading is good for strengthening the physical structure of the brain and social aspects within the brain too.
3. Expand Your Global Consciousness
One other factor to recognize is the fact that you can expand your world view through books. This lightly touches on the learning experience part by enriching your knowledge of the world, but that's not all. Joining a book club also means being exposed to books you might now originally have tried to read. Plus, certain books can have commentary on society that you never considered before or show aspects of other societies/cultures that you have never experienced.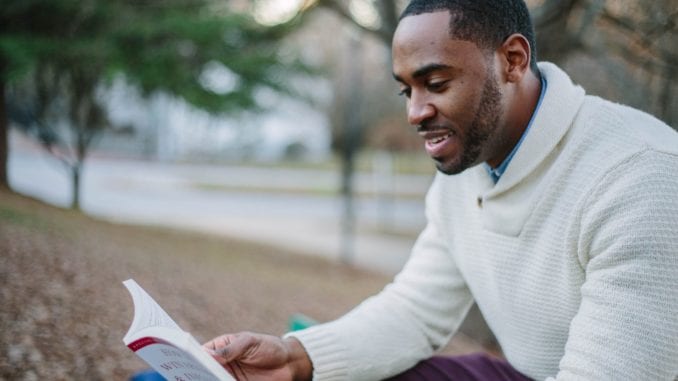 Where To Find A Book Club
But now that you understand some of the reasons why men should try a book club, now you have to find a club to join. Right now, it might be a little hard to find a club. But there are some ideas for how to find one.
1. Social Media
The first factor you can consider is to look around social media for similar book clubs. If you are ok with a bigger and more general book club, you can search the hashtag #bookclub on Twitter/Instagram to see what books the greater populace is reading. Or, you can look around for reading club groups on Facebook.
2. Ask Friends
If you want a smaller group to work with, consider asking friends if they are a part of any groups. That way, you'll already have a friend within the circle. If not, consider starting up a reading group with friends.
3. Local Organizations
Another idea is to look for local organizations that might have a group going. See if your local library has a reading group or a community support group that inspires you. You'd be surprised by the number of organizations that have reading group subsections.
Men & Reading Clubs
Ultimately, this is all to say that men should try a reading club at some point in their life. Reading is a great factor of life that many don't appreciate. Try a group out for size and see why so many love literature and lit clubs.