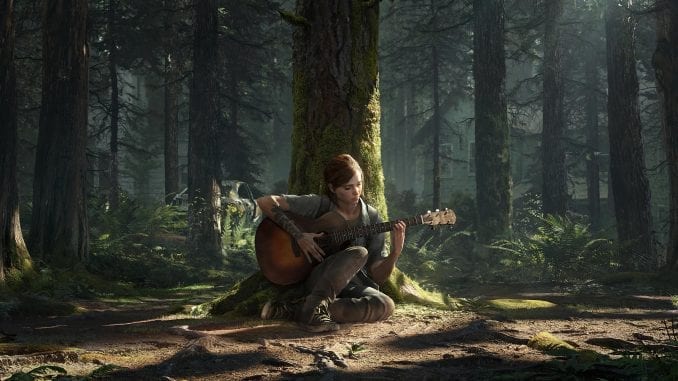 What Is The Last Of Us 2?
Gamers rejoice! The Last Of Us is returning to our PlayStations in just a few hours – on June 19!
The sequel to the titanic video game of the 2010s is on the brink of release. The origin PlayStation exclusive game, which came out in 2013, was an action-adventure survival horror game about a post-apocalyptic world. But unlike other zombie stories, The Last Of Us is based on a fungi disease leading to a mushroom infested zombie apocalypse. And within that world, players follow the unlikely duo of smuggler Joel and disease immune Ellie.
But now, seven years later, Joel and Ellie are returning for a sequel game. In-game, it has also been several years later and the teenaged Ellie is a grown woman now. She's established herself within a colony of surviving humans and fallen in love with one of the other women in the community. But thanks to a violent altercation with a rival community, Ellie's world is shaken.
When You Can Get The Game
While The Last Of Us 2 was originally meant to release earlier this year, the coronavirus pandemic led to the game release getting postponed. Then, an unfortunate leak of game footage led to controversy within the gaming community. But despite those hurdles, fans of The Last of Us 2 have persevered and made it to the launch date.
The Last of Us 2 is scheduled to release tomorrow, Friday, June 19. But when can gamers actually play the game? Well, it depends on how you bought it.
For fans who bought a digital version through the PlayStation Network, the store will allow you to preload the game files RIGHT NOW! By doing this, you can download the game ahead of time and have it prepared for when it unlocks at midnight Friday morning. This applies to fans who bought the Standard Edition pre-order for £54.99 and fans who bought the Digital Deluxe copy available for £64.99.
With the Digital Deluxe copy, you get a few extra goodies like:
A Digital soundtrack
A Digital Dark Horse mini art book
Six PSN avatars
A PS4 dynamic theme
But besides that, what time does the game drop? For US players, the game will unlock for pre-loaded players at midnight tonight or 12 a.m. Friday morning. For UK players, the game will be available at midnight at their time.
Get Hyped!
Are you looking forward to the game? What aspect is more exciting to you? Seeing Ellie and Joel again? Getting to play in the world again? Or, getting to have some fun and violent adventures?
Also, do you have the game preloaded, are you waiting to download it at midnight, or are you waiting for your physical copy to come in the mail? Let us know all about your excitement, gamers, down below.