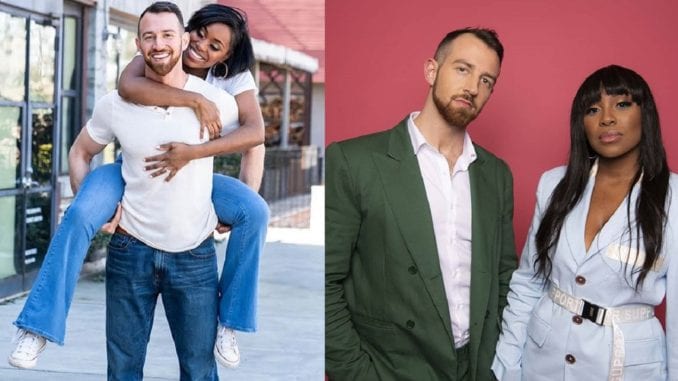 Well, we've got all the time in the world right now to watch videos. Might as well hang with the Hamilton's too.
Now that many of us are social distancing and an increasing amount of cities are going on lockdowns, there's a question of "What to do while hanging out at home." For many of us, the first idea was to binge-watch shows. And one show that has gotten a major boost from this social distancing binge is Love is Blind.
Love is Blind is a Netflix reality dating show where thirty men and women hoping to find love congregated to one location. Then, the group went through ten days of speed dating. The catch was, the people ended updating while in "pods." Between those pods was a thin wall that allowed the couples to talk. By the end of the ten days, people had to decide whether or not they found someone worth marrying. They then spent a couple's retreat in Playa del Carmen before heading home preparing for a wedding in a week.
All of that sounds crazy and potentially like the nightmares of many singles out there. But to some, it sounds like a fantasy. That's especially true when you mean Lauren Speed and Cameron Hamilton. The two met on the show and instantly became the show's prime example that sometimes love can be blind.
And now, that couple is trying to capitalize on their popularity by creating a social media presence. While Lauren was already a content creator before finding fame through the show, Cameron was a former firefighter-turned-tech engineer. But we suppose love will make you do anything, as the man has decided to create a YouTube channel with his wife titled Hanging with the Hamiltons.
In an introductory video to inform viewers about the channel and what to expect in the future, the couple shared that they hope to depict their lives as an interracial couple brought together by tv.
"We're just going to talk about it from our realest perspective," Cameron says in the clip.
Cameron then added that the couple is thankful to fans who have supported the couple since the show's airing. "All the kind words and people relating to our story—it's just awesome to see."
Then in an interview with People Magazine, the Hamiltons share that they are deep into their relationship now. The couple have talked seriously about the future of their relationship and lives. This includes topics like getting pets, dealing with their conflicting personalities, the race issue, future parenthood, and more. Thankfully, they say it's been fun throughout all the talks.
"She's got a great sense of humor. Just seeing [Lauren] maybe do a funny dance or something like that," Hamilton explained. "Lauren helps me balance my more serious side."
We hope the best for the happy couple and thank them for being an example of what a loving and open couple can look like. But the real question we have to ask all of you is, will you hang with the Hamiltons?