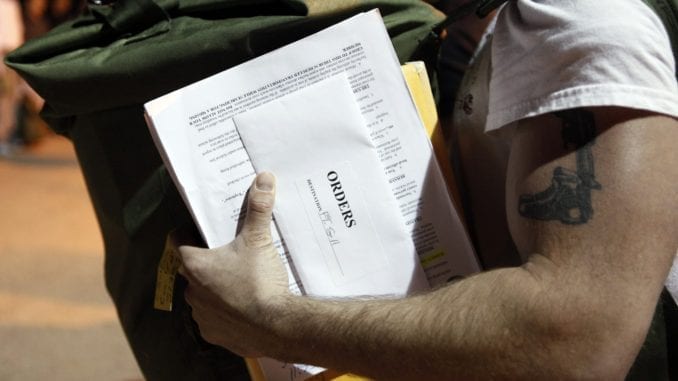 Trending News: Male rape victim final sees justice
QUICK STORY
A Marine who was sexually assaulted in 2006 by a fellow Marine has finally seen his perpetrator see justice.
LONG STORY
Many people think male on male sexual assault is a myth however, it absolutely happens. According to the advocacy group and publisher of the RAINN (Rape, Abuse & Incest National Network), 1 in 10 rape victims in the United States are male.
That's why a recent news story in the New York Times that featured the first-hand story of a former United States Marine who was raped by a fellow Marine on his thirty-fourth birthday was so telling.
You see, the military didn't believe him.
According to Captain Justin Rose who authored the piece:
"I would never have guessed that closure would come to me in a small courtroom in Manhattan, Kan. A year and a half ago, on my 34th birthday, I sat on a witness stand and recounted how I was sexually assaulted on New Year's Day 2006 by a fellow Marine — someone I had considered a friend while we were deployed to the Horn of Africa."
As part of the piece, he shares how he made official charges and appeared before the court several times with the goal of seeking justice for his assault. Sadly, nobody believed him.
Related: 5 lies about military rape that must stop
"This wasn't the first time I had told my story in front of a judge. Seven months after the incident occurred, my assault was the impetus for a military court-martial. I flew to MacDill Air Force Base, in Florida, with three other Marines from my unit, to testify against our assailant in front of a military judge.

That judge found our testimony not conclusive enough for a conviction. According to the defense, we were liars, telling stories meant to ruin the career of another Marine who happened to come from a different place, geographically and culturally."
Related: Man violently gang raped by his prison inmates 
As part of the experience, Rose talks about the immediate aftermath of the assault, how he found himself questioning his reality and how he was re-victimized repeatedly by people who seemed not to believe him.
It would be 10-years later he would finally see justice.
"Ten years after my assault, I received a call from a detective in Kansas who was building a case against the man who had assaulted me.

After he had left the Marine Corps, he had continued assaulting and violating people. In 2010 he had been convicted of a sexual assault but served no prison time.

Now he was facing 54 years for sexually assaulting three male soldiers from the Army post at Fort Riley. I was asked to testify to help build the case against him. On my birthday, I left my wife and 2-year-old daughter at home to retell the story of what had happened to me that night in the Horn of Africa — a story that, a decade before, no one had believed."
Ultimately, his rapist was found guilty for the sexual assault of the three men. Thanks to Captain Rose's testimony, the man was sentenced to 49-years in prison.
New research appearing in the Journal of Interpersonal Violence shows that even today – in 2018 – men are least likely to step forward when they are sexually assault by other men.
The reason?
Because of hyper-masculine stereotypes and worries about not being believed.