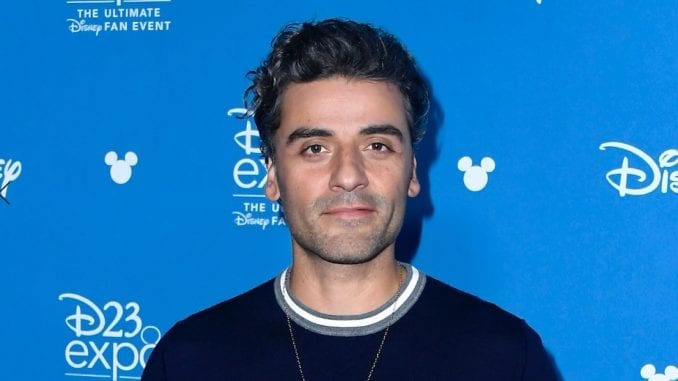 All About Oscar Isaac
Oscar Isaac is one of Hollywood's most versatile actors. He can play serious dramatic roles and action heroes without skipping a beat. He has this uncanny knack for taking on roles from diverse backgrounds and molding himself seamlessly to the character. The result is a perfect fit for delivering dynamite performances consistently time and time again.
Oscar Isaac spent most of his formative years in Miami, Florida. His real name is Óscar Isaac Hernández Estrada. That's right, he's Latino. He dropped the latter half of his name to stand out from the crown of Hispanic actors in Miami. He believed that taking off the obvious ethnic names helped him get better roles as non-Hispanic characters.
Pop File: Oscar Isaac
Birthday: March 9th, 1979
Birthplace: Guatemala City, Guatemala
Zodiac Sign: Pisces male
Eye Color: Dark Brown
Spouse: Elvira Lind
Children: Eugene Estrada
Learn more about Oscar Isaac's life before and after stardom by reading the fun facts below.
1. Oscar Isaac is a Climate Activist
Oscar's sister is the famous climate scientist Nicole Hernandez Hammer, but he shares her passion for the environment. He marched in the streets of New York for the Climate Justice Youth Summit in 2019 and narrated the climate documentary Time to Choose. He starred in a short video series from Polestar Cars about the importance of electric vehicles. He saw the power of Mother Nature up close, too. In 1992, Hurricane Andrew destroyed his family home. He was in the home at the time with his mother, uncle, siblings, and cousins.
2. He is a Musician Who Used to Play in a Band
Oscar Isaac sings and plays guitar. At an early age, he joined a band with friends from school. When he was 14, he entered the school talent show and that later led to him playing for a number of different bands. Most notably, he was a member of the ska band The Blinking Underdogs who opened for Green Day at a music festival.
3. His Longest Running Film Role was in the Star Wars Franchise
Oscar Isaac played Poe Dameron, an X-wing pilot in the Star Wars franchise. Isaac was in Star Wars: The Last Jedi, Star Wars: The Force Awakens and Star Wars: Rise of Skywalker. Po Dameron was never meant to survive the ravages of the Empire, but Oscar Isaac talked JJ Abrams out of killing off Isaac's character early on in production. He doesn't think he'll return to reprise the role of Po Dameron but isn't totally against the idea.
Given him and Oscar Isaac's pushing the bisexuality narrative as well, imagine what we could've had. We could've had former stormtrooper turned jedi on adventures with his rogue-ish ace-pilot boyfriend.

— Tyler S.H. (@TheNoidBag) January 18, 2021
4. He Plays Several Characters in Super Hero Movies
People might not immediately recognize Oscar Isaac as a super hero or super villain, but he plays both types of roles. He was Apocalypse in X-Men: Age of Apocalypse and wore a ton of prosthetics and plastic. He was almost unrecognizable. He was the voice of Spiderman 2099 in a segment of Spiderman: Into the Spiderverse. Oscar Isaac is also slated to star in the Marvel Cinematic Universe film for superhero Moon Knight.
5. Oscar Isaac is a New Yorker
He has lived in Williamsburg, Brooklyn in a small apartment, but recently moved to a much larger space for his family. Oscar commutes by bicycle around town. He's lived in New York since 2001 and Oscar Isaac played Hamlet in a critically acclaimed production for the Public Theater in Manhattan, New York. His love for theater is one of the driving forces of maintaining an address in the Big Apple.
6. He Studied Acting at Julliard
Oscar passed by Julliard, the performing arts school while visiting New York and decided to apply on a whim. His audition was a day late, but they let him in anyway. He barely made it off probation for the second year but managed to graduate. Among his fellow students were Jessica Chastain, with whom he starred in the 2014 mob drama A Most Violent Year, and Sam Gold, his director in Hamlet.
7. He Almost Joined the Military
Oscar Isaac played a military type in Triple Frontier with Ben Affleck. On the first day, he and fellow castmates spent time on a shooting range with live ammunition. Oscar Isaac was almost in the Marines and the Reserves though in real life. In an interview with Esquire, he gave details of the experience.
"The sax player in my band had grown up in a military family so we were like, 'Hey, let's work out and get all ripped and be badasses!'" he says. "I was like, 'Yeah, I'll do combat photography!' My dad was really against it.
He said, 'Clinton's just going to make up a war for you guys to go to,' so I had to have the recruiters come all the way down to Miami where my dad was living and they convinced him to let me join. I did the exam, I took the oath, but then we had gotten the money together to record an album with The Worms. I decided I'd join the Reserves instead. I said I wanted to do combat photography. They said, 'We don't do that in the Reserves, but we can give you anti-tank?' Ha! I was like, 'it's a liiiiiittle different to what I was thinking…'"
Hollywood Icon Oscar Isaac
Oscar Isaac is a first-class action film star. He's been tapped to play Snake in Metal Gear Solid. He was an action star in Star Wars and Triple Frontier. He's also going to star in the Dune reboot. Yet, this running and gunning hunk wasn't always the physical type. He simply does the technical work to make himself more believable in every physical role.
Oscar Isaac excels at drama. He will star in The Card Counter, which is already getting indie film buzz even though the pandemic has totally wrecked the film's release date. Oscar Isaac's most critically acclaimed role was that of a struggling folk singer in the Coen Brother's film Inside Llewyn Davis. Oscar Isaac was nominated for Best Performance by a Male Actor. He later won a Golden Globe for his work in Show Me a Hero.
Surely, an Oscar is in the cards for Oscar Isaac. He's a thoughtful family man and true lover of his craft. You'll be seeing him on the silver screen for many years to come.