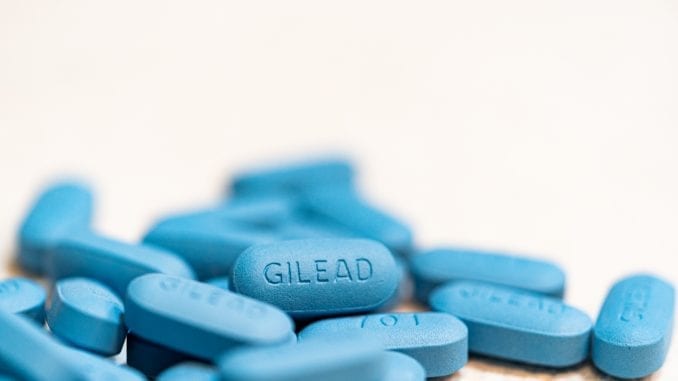 PrEP
Are you considering getting PrEP but need to know more basic info before you take the plunge? Are you concerned about your safe sex measures and want to know your options in protecting yourself from STIs like HIV? We decided it would be a good idea to write up a "basics" post and general guide for anyone wanting to know more about the HIV-preventive drug. If that sounds interesting to you, keep reading below.
What Is It
Pre-exposure prophylaxis, or PrEP, is a medicine for people at risk of contracting HIV (either through sex or drug injections). If taken as prescribed, PrEP is highly effective in preventing HIV. Specifically, it is 99% effective for risk due to sex and 74% effective for risk due to the injection of drugs.
That said, it's important to know that PrEP isn't the end-all-be-all of safe sex. You SHOULD be wearing a condom even if you're on PrEP. The reason being, PrEP only protects you from HIV. It does not protect you from other sexually transmitted infections (SITs) like syphilis or gonorrhea.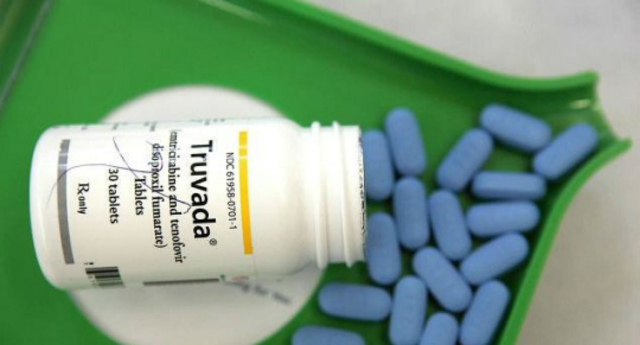 Related: Why You Shouldn't Fear The COVID-19 Vaccine
Truvada And Descovy
Now, which type of PrEP should you get? First, there is Truvada. Truvada was the original PrEP drug. All of the trials and data about PrEP that you can find right now are about Truvada. It's the tried and true option.
Meanwhile, the Food and Drug Administration approved a second drug in 2019 from Gilead Sciences. As clinic trials showed, this second drug, called Descovy, is less toxic to the kidneys and bones than Truvada. That's not to say that Truvada is toxic, but that the drug can possibly cause kidney problems or bone mineral density problems later on. As such, PrEP users have celebrated the arrival of Descovy. On top of that, it is MORE effective in preventing HIV. But, of course, it's more expensive too.
In addition, Gilead Science's patent on the Truvada formula has gone public. That means new companies are currently making their own version of PrEP and there will soon be cheaper generic options for people looking to protect themselves while sticking to a budget.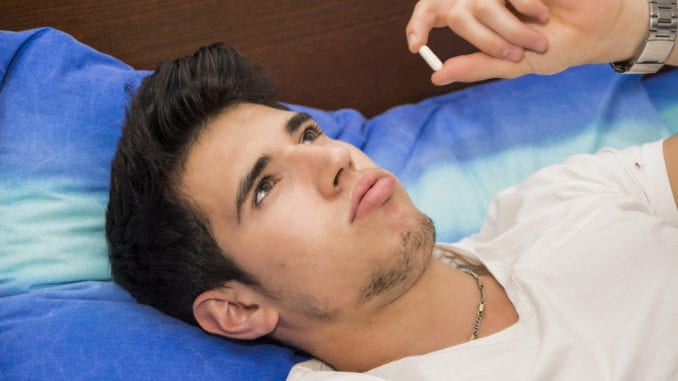 How To Take It
So far, there is only a once-a-day pill available on the market. That means you need to take the pill daily in order to keep up your protection. If you forget several days, you risk losing the drug's effectiveness. Many health experts recommend taking the drug at the same time every day. This is to help you develop a routine of taking the drug.
Keep in mind, it might be ok to miss a pill every now and then. Say you slept through your morning pill routine or forgot to bring your pills when you stayed over at your lover's house. If you are within 12 hours of your regular time, take the pill. If you are over 12 hours, just take the pill at your next scheduled time. Missing one pill every now and then is not the end of the world. The effectiveness will drop but not too much. It's when you miss two or more days that you have to be worried.
That said, don't take the drug for a day and think you're automatically covered. PrEP takes about 7 days for it to become 99% effective for anyone having receptive anal sex (gays, girls, and theys who bottom). Meanwhile, anyone engaging in injection drug use or receptive vaginal sex will have to wait 21 days before the pill becomes totally effective. As for gay tops and men who penetrate during anal or vaginal sex, there's currently no data to know specifically. So, we'd recommend the full 21 days.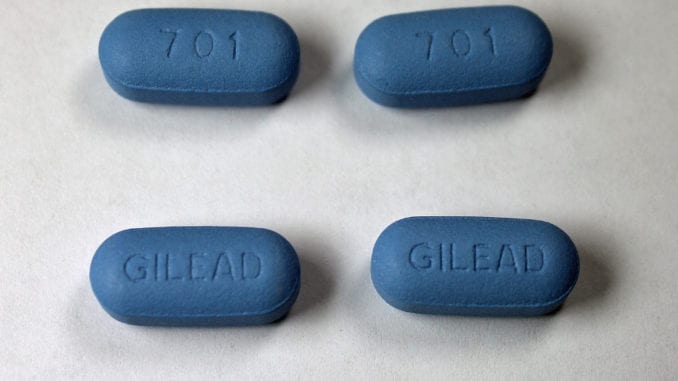 Related: Do You Know These 5 Unhealthy Side Effects of Binge Drinking?
How To Get It
So, now that you know what PrEP is, how do you get it? Well, speak to your primary physician to see if they can prescribe the medicine to you. If you don't have a primary physician, search for a sexual health clinic in your area. They can also prescribe the drug to you.
And how will you pay for it? Most insurances cover part or all of the cost for PrEP (which is good, cause PrEP can cost $2000 a month). If you're uninsured, there are several programs offering the drug for free. Keep in mind, these programs are often meant to cater to minority groups, poor citizens, and other people who are most in danger of contracting HIV.
At the end of 2019, the U.S. Department of Health and Human Services announced details about a program to offer free PrEP medications through the federal government. The program, called Ready, Set, PrEP, will work with the help of pharmacies, which will donate prescribing services. Keep in mind, there are some hurdles to get into the program. You have to qualify by being HIV-negative, not having prescription drug coverage (insurance), and get a valid prescription for the medication. To see if you are eligible, go to GetYourPrep.com or call 855-447-8410.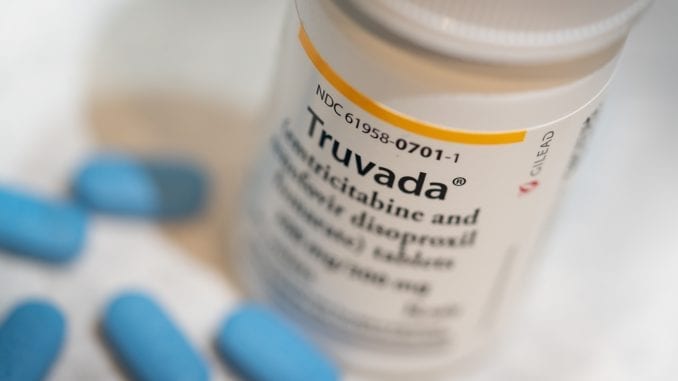 But that's not all. Gilead Sciences also announced in 2019 that it would donate 2.4 million bottles of Truvada to up to 200,000 uninsured people annually through 2030.
"This medication donation is among the largest ever in the United States and is part of Gilead's broader ongoing initiatives to help ensure that everyone who can benefit from PrEP is able to access it," Gilead said in the announcement. "Gilead will provide to CDC up to 2.4 million bottles of Truvada® annually for uninsured Americans at risk for HIV. The donation, which extends up to 2030, will transition to Descovy®  (emtricitabine 200 mg and tenofovir alafenamide 25 mg tablets), if it is approved for use as PrEP."
Again, there are several more programs out there. But, start with these two in your search for access to the preventive drug.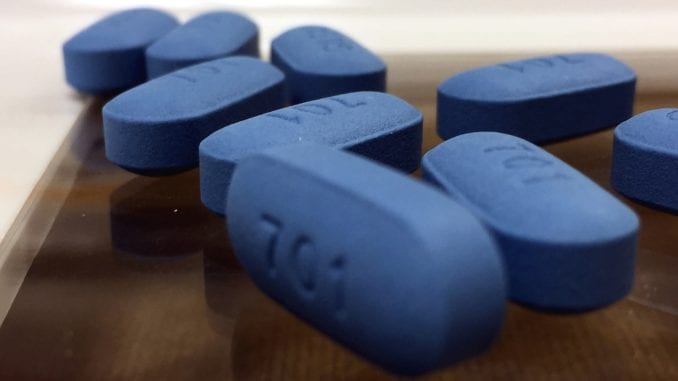 Related: Science Suggests A Plant-Based Diet Is Better for Asthma
Possible Side Effects
As with many drugs, there are possible side effects you can experience while taking PrEP. The most common side effects are nausea and an upset stomach. That's why doctors recommend you eat the drug with a light meal. In addition, some people have reported experiencing headaches or a rash when taking the drug. These "start-up" symptoms are often mild and go away after a month or two of treatment. All the same, check with your doctor if you have any similar symptoms while taking PrEP.
Future Options
But now that we know the basics of PrEP, what's some advanced information about the medicine? Well, let's look toward where the medicine is going in the future.
The future of PrEP is just around the corner. While PrEP users are currently stuck taking the pill daily, researchers are hard at work to find alternatives to the medication. Just as fast as Descovy has started to take over the place of Truvada, there may soon be a one-tine injectable shot or a once-a-month pill option for users.
In 2020, the drug company GlaxoSmithKline announced promising results in its drug trials for its cabotegravir drug. The injectable drug is 69% more effective than Truvada, according to the company.
"Individuals have to show up every eight weeks in the clinic for the injection but in-between there is not a need to take a pill daily, so you really change the equation for adherence with a long acting (drug)," Kimberly Smith, the head researcher for GlaxoSmithKline's ViiV unit, told the Thompson Reuters Foundation at the time.
Right now, the drug is still in the trial process, but it's looking plausible for an approved and released version in the near future.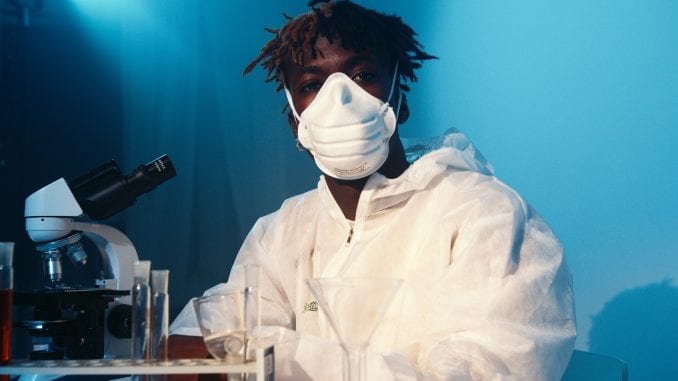 Meanwhile, a once-a-month pill version is also in the works. At this year's Conference on Retroviruses and Opportunistic Infections (CROI), the pharma company Merck released information about its current trials on the monthly drug called Islatravir. Dr. Sharon L. Hillier, a researcher on the drug and the director of reproductive infectious disease research at UPMC Magee-Women's Hospital in Pittsburgh, said the drug is "extremely potent [with] an extremely long half-life."
"Which means that it's a long-acting agent that can be used for prevention or treatment," she added.
Should You Get PrEP?
So that's our intro into the world of PrEP. If you're looking to protect yourself from HIV, PrEP is one of the BEST options out there. Now the question is, is it the best option FOR YOU?!