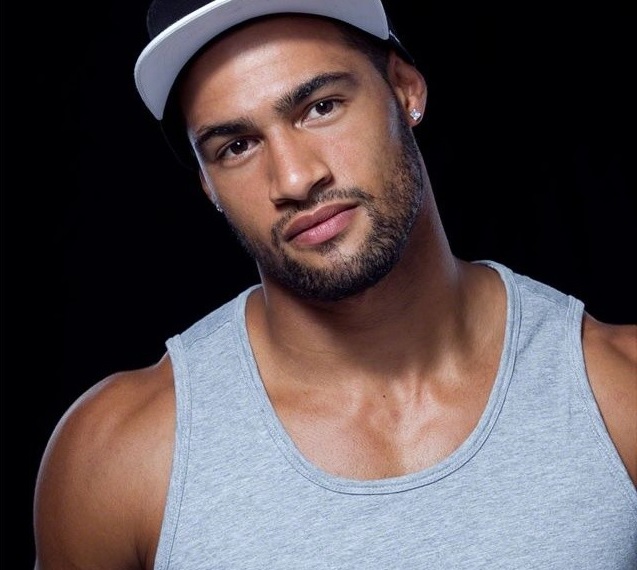 Ryan Tongia: A Closer Look
Are you a fan of rugby? I sure am. Don't get me wrong, I love other sports, like football and boxing, but there is something about Rugby that brings out my competitive side.
I suppose that is why recently – I decided to pull up videos on YouTube of old rugby games. It was then that I was reminded of one of my favorite players, Ryan Tongia.
You know who he is, right? Ryan is the talented New Zealand athlete and model who sometimes appears in sports periodicals for his skills and physique.
Given interest in the man, I was inspired to do some research and share five facts about Ryan you might not know. Now before continuing, I need to say I have a crush on Ryan, probably because he's got the kind of look a lot of women dig.
That said, I'll try to keep my biases to a minimum.
So, are you ready to learn more about Ryan? Let's jump right in!
POP FILE: RYAN TONGIA
Born: May 31, 1990, Brisbane, Queensland, Australia
Height: 5'11
Weight: 190 LBS
Shoe Size: 12-W
Eye Color: Deep brown
Zodiac Sign: Gemini
1. Ethnic background
One of the reasons Ryan has such a unique look is because of his ethnic background. Specifically, Ryan is of Papua New Guinean, Chinese and German descent.
2. Overcame mental obstacles
In an interview with Fight For the Fatherless, Ryan revealed that on his quest to play professional sports, he wasn't supported by those around him. "People would often comment and say that he had no chance of ever making it in the game and as for becoming a professional that was completely out of the question."
Thankfully, Ryan remained focused and continued on.
3. Started in 2013
Ryan joined the rugby union in late 2013. He played in the Noosa International Sevens tournament at the end of 2013, where he impressed enough people to be invited to the Australian sevens training camp. Not long after, he moved to New Zealand. In July of 2014, Ryan signed a one-season contract with Hawke's Bay for 2014 after impressing at club rugby level.
4. Not exactly poor
Because of Ryan's sports career, plus modeling gigs, he is estimated to have a net worth of between 1 million and 5 million dollars. Not too shabby for someone under 30!
5. Active on Instagram
If you are interested in getting a peak into Ryan's life, be sure to check out his Instagram account. There, you will find many pictures (and some vids) of the athlete. Did you know he plays the guitar? He does!
In some ways, his Instagram account activity is similar to bodybuilder Florian Munteanu.