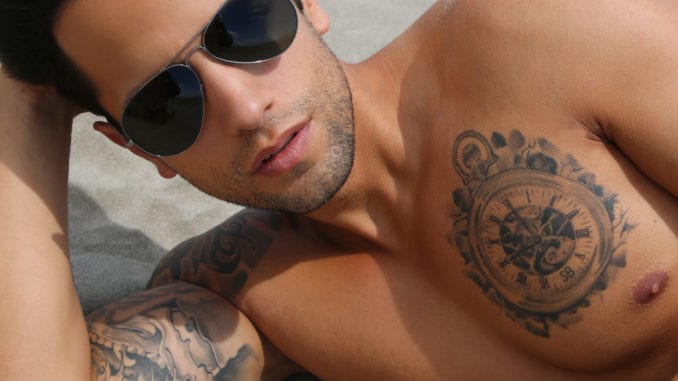 Do you have what it takes?
Could you be the winner of the next Sexiest Man Alive title? Stranger things have been known to happen. Well, you might not be rich and famous, but you can follow these steps to put yourself in the same stratosphere as the sexiest men alive.
Michael B. Jordan was awarded 2020 People's Sexiest Man Alive. Jordan is a Hollywood actor who is well-known for his roles in "Black Panther", "Creed", and "Fruitvale Station". 33-year-old Michael B. Jordan is in the prime of his acting career and he has even championed charitable causes that focus on diversity and social justice.
He's in good company as the Sexiest Man Alive this year. Previous winners include Idris Elba, George Clooney, Brad Pitt, and Dwayne Johnson.
Dwayne "The Rock" Johnson was last year's Sexiest Man Alive. He proved that being sexy is about more than style or traditional good looks. He had a hilarious way of congratulating Michael B. Jordan on this year's nod for the title.
The title of Sexiest Man Alive doesn't come with an instruction guide. Each winner is a bit different, but here are a few qualities that they all have in common. If you can find your own way to enhance these sexy qualities, then you might be in the running for next year's title.
Related: More Facts About Michael B. Jordan
A Sense of Style
Clothes don't make the man, but they sure do go a long way in making you look sexy. It's not about fashion. It's not about following trends. Sexiness has more to do with your own personal style. You should never chase a style. Just make yourself comfortable with your own sense of style.
You can't get lazy though. Don't just choose the default "no style as style" approach. You don't need to stick to one style either. Pick styles as you like but present them in the best way possible. Imagine that you're a celebrity when you leave the house. Everything that you wear should fit your activity and it should be presented in a clean, precise way.
You can get ideas for outfits from our style posts or follow your favorite celebrities on social media. The key to making your style sexy is to be confident in everything that you wear. Confidence is one of the sexiest qualities you can have.
Harry Styles was voted Sexiest Chart-Topper. Obviously, he's comfortable in whatever he wears.
Related: Why Does a Man Wearing a Dress Scare the Hell Out of People?
A Hint of Mystery
James Bond, Bruce Wayne, Jason Bourne…what do these fictious characters have in common? They all have a hint of mystery about them and that makes them sexy. Nobody wants to date an open book.
A touch of the unknown excites the curious mind and invites people to learn more about you. Sometimes, the more difficult to delve into your life, the more people like you. So, unravel details about yourself a little bit at a time to boost your sexiness.
Prince Harry was voted Sexiest Royal and part of his sex appeal is wrapped up in his mysteriousness.
Now, don't overdo it. The goal is to have a hint of mystery…enough to increase curiosity but not so much as to raise alarms. There's elements of the bad boy trope at work here. You can enhance your mysteriousness by wearing dark glasses, black clothing, or limiting your social media posts.
Healthy Mind and Body
Healthy is sexy. If you are taking care of yourself by eating healthy foods and getting regular exercise, it will show in your physical appearance. Having an impressive physique with clear and clean skin goes beyond physical attractiveness. It says that you take care of yourself and that is incredibly sexy.
John Stamos was voted Sexiest Zaddy and it's obvious that he takes care of himself.
Now, translate that same level of attention to your mental health and wellbeing. Being generous, kind, and sensitive make you more attractive. Partner these qualities with a level-headedness that gives others a sense of security in your decisions and actions.
A healthy mind and body are the most obvious factors that influence your sexiness. People rely on their senses to make first impressions and your appearance can say more about your life in an instant than you could ever match with fancy words or flashy refinements.
The X Factor
A man's sex appeal is like a perfume. It's composed of a mixture of ingredients that combine to form something that is desirable. One of the most powerful ingredients of your own personal sexy potion is called the X Factor.
The X Factor is that one quirky detail about your life that makes you special or stand out from the crowd. It can be anything, really. By itself, this detail might not even turn heads, but when you combine the X Factor with your other credentials, you get a sexy undertone that can be quite irresistible.
Do you own a unique pet? Do you have a quirky niche hobby like crocheting or collecting stamps from all the wonderful places you've traveled? Do you play an instrument? Details like these represent your X Factor. Boldly proclaim your quirkiness and individuality to boost your X Factor.
Related: 15 Perfumes for Men That Make You Smell Sexy
Popularity
The People's Sexiest Man Alive award is a popularity contest. Respondents rate their favorite man, and the winner gets the award. You might not be a celebrity, but your popularity definitely is a factor in determining your overall sex appeal.
This can be in the form of virtual popularity. Your number of followers on social media can make you appear more popular and therefore sexier. However, there is no substitute for real world popularity. If you have a large pool of friends, or if you're very active in group sports, this can make you appear sexier.
The basic psychology behind this is that you are perceived as someone who other people want to be around. People want what other people want. Think of yourself as the trendy new restaurant with a guestlist a mile long. Everybody will at least be curious about what's cooking in that kitchen.
The Takeaway
There is one key factor that we left out of the list and it happens to be the most important. It's confidence. Without it, all of the other factors fall flat. A sexy man has confidence. The details don't matter as much when you have confidence.
Money and fame grant a certain level of confidence, but you don't need those to be confident. All you need is the belief that you have value intrinsically as a person. That foundation allows you to feel more comfortable in your own skin. Then, you can build on that foundation to highlight the aspects of your character that bring you the most happiness.
That's how you find your confidence. When you have a firm grasp on your own sense of confidence then your sexiness goes through the roof. Just be sure to use your sexy superpowers for good.