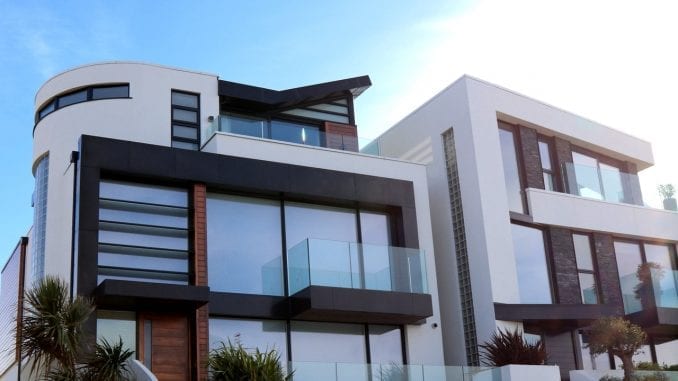 Can your home have sex appeal?
Whether you're a bachelor or a relationship kind of guy, you need to have a nice landing pad for the ladies. You can scare a nice girl away with a cruddy carpet and a sink full of dishes. You can also miss the mark with cheesy wall hangings and a shrine to Dragonball Z.
If you can't bear to part with that wall-sized poster of Goku and you're too busy to browse through carpet samples, then you can still make your home a nice place for female companionship with these helpful tips.
But first we need to go over some essential standards. These are the guiding principles of a sexy home. Yes, you can have a sexy home. You can apply these tenets to specific items when you're shopping for new stuff.
You can also apply these principles to certain areas of your home, optimizing their ability to attract women and keep them comfortable. When in doubt, see if one or more of these principles are in play. It will keep things in perspective as you go along.
Here are the 3 principles of a man's well laid out pad
Cleanliness
You've probably heard the saying, "cleanliness is next to godliness". Well, whatever your belief, cleanliness is next to getting regular dates and having sleepovers to write home about. You should prioritize one day a week at least to give your bachelor pad a thorough cleaning.
Functionality
Your home's functionality is directly related to its sex appeal. Your home serves you. When you think about everything in your home through this lens, then you can find areas of your home that serve no purpose. Audit them. Make sure that every aspect of your home has a function.
Courtesy
You always want to be a good host. Courtesy in every room of the home is a key to making your home a comfortable and welcoming place for guests. Does the entrance have a place to put your belongings? Do you have spare toiletry items in the bathroom? These types of questions will up your home's sex appeal.
3 essential items that you should have in your bachelor pad for the ladies
Spare Toothbrush
A spare toothbrush is a sexy item to have in your bathroom. Your guest will love the fact that you prioritize good hygiene and were thoughtful enough to pick up an extra toothbrush. This is one of those items that's great for you, too. Don't you want your lady friend to have great-smelling breath?
Face Wipes
These are great to keep around, especially if you're active in the club scene and bringing ladies home. They might not have anything to remove their makeup or might just want to refresh themselves. Women can be a bit particular about their brand of face wipes. So, it's a good idea to choose something with the least amount of chemicals like these wipes from Simple.
Throw Blanket
You always want to make sure that your company is comfortable and cozy. Throw some warm blankets around the house and you'll do just that. Fleece blankets are super soft and great for tossing around the house. You can keep them in your bedroom or draped over your couch for those snugly nights in front of the TV. You can pick one up from Amazon.
Related: Here's Why You Want to Keep a Plant on Your Desk
Here are 3 areas of the home to give some special attention
Your Entranceway
The entrance to your home shouldn't just be a place that you pass through. It sets the tone and makes the first impression. You might have gotten used to it, but your female guest is taking in the sights. So, be sure that your entranceway is clean, has a place to put down your belongings, and feels inviting.
A great entrance has a coatrack, a small table or desk, and maybe even a dedicated place for shoes. If you want to get some bonus points, then throw a mirror on the wall and a small chair. Your guests will totally think you have a sexy home and won't want to leave.
Your bathroom
Your sexy home needs all the right touches in the bathroom. This is your oasis of calm, but it can totally kill the vibe if it's dirty or sloppy. Some disposable cleaning wipes will become your best friend. Keep some under the cabinet and wipe down the surfaces as regularly as possible.
Your special guest might want to hit the showers at some point during their stay. You can score some extra points by keeping a spare bath robe on deck. There's a really comfortable one made by Nautica that your cuddle buddy will never want to take off. Check out Amazon for pricing.
Your Bedroom
The heart of any sexy home is the bedroom. Make yours a winner by attending to your senses. That's right. How does it look, smell, and feel? Let these senses be your guide in creating the ultimate bedroom décor.
Furnishings don't have to be all that expensive. Just shoot for some pieces that look like they go together. Don't make things ragtag because that's a sign of immaturity. Keep spare bedding on hand and have something like a fragrance box or scented candles to set the mood just right.
Related: 10 Tips for Converting Your Spare Room Into A Home Gym
Here are 3 things you should avoid having in your home
When you're striking out on your own or shifting gears in life, you'll probably outfit your home with some pretty basic amenities. However, you can't let these budget items become part of your home's personality. In other words, don't get lazy and make that futon mattress a permanent fixture of your living room.
Here are a few more items a man should never keep in his home.
Unframed wall art
Hanging posters on your wall is something you might have done as a teenager or during your college years. Even if you're building the ultimate man cave, you still should frame your posters and wall art. Think about having at least one piece of wall art in each room. Frames don't have to be expensive either. A simple black frame will look manly and keep your favorite pictures in better condition.
Disposable cutlery and cups
Paper and plastic utensils have their place. They're great for barbecues and house parties, but you should avoid giving them permanent real estate in your cabinets. It's not a sexy look, my man. Spend some coin and get a matching set to add some sophistication to your kitchen.
A mattress with no frame
This is one of the biggest offenses a single man can commit. If you're not having luck in the love department, then ask yourself if your bed has a proper frame. Without one, your whole bedroom looks tacky and transient. You're going to want to put in some work on that bed. So, shop for a proper frame with a headboard.
Summing it Up
Having a sexy home isn't about how much money you spend. The size of your TV or the quality of your surround system doesn't matter nearly as much as you might think it does. The most important aspects of your home life center around cleanliness, functionality, and courtesy. If you can ace those three departments then your home will always have the company of lovely companions.
Related: Man Cave Ideas Made Simple
You can still have your favorite stuff, too. Don't go tossing out those video game posters just yet. All you need to do is put things into perspective. If you want your place to attract women, then you need to think of your home as an extension of yourself. Everything that you're doing to make yourself attractive echoes into your home life, as well.