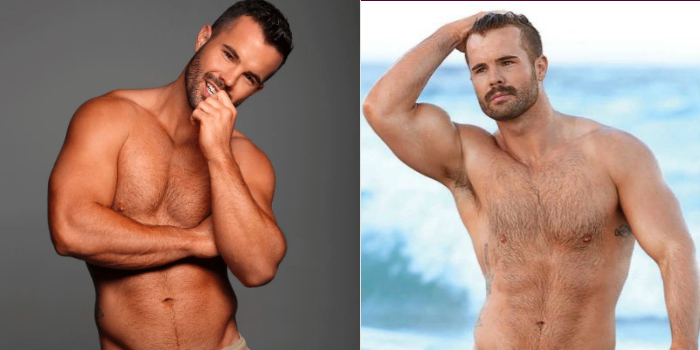 Gay Bobsledder photo leak
The world's first gay bobsledding athlete, Simon Dunn, apologized for a series of photographs that mysteriously "leaked" online for the world to see showing him in his birthday suit.
Unobstructed, viewers are able to see all that mother nature gave him.
The 29-year-old revealed the what happened on Twitter, saying material (photos) of him had been shared without his permission.
More: Super cute world champion pole vaulter comes out
The athlete told his followers: "Unfortunately pics of me have ended up online. This is obviously not one of my best moments, for that I'm sorry."
https://www.instagram.com/p/BTR-YIbBuO2/?taken-by=thesimondunn&hl=en
A cropped version of the image originally appeared on Instagram and had to be removed after Instagram claimed it broke their community guidelines.
He shared in an online post that he believed it was hypocrisy to allow Kim Kardashian's comparable image, but not his.
https://www.instagram.com/p/BS4P9lzAWCz/?taken-by=thesimondunn&hl=en
Gay Pop File: Simon Dunn
Birthday: July 27, 1987
Height: 6 FT
Eyes: Brown gold
Shoe Size: 11.5 (rumored)
Zodiac Sign: Leo male
Bio Simon Dunn
Wikipedia File
"Simon Dunn became the world's first openly gay bobsledder when he competed for Australia and came out to the world in 2014.

Simon grew up playing rugby league south of Sydney, Australia. Struggling with his own sexuality and life in sport, he gave up the only variable he has control over. Sport.

Later in life getting back into the sport he loves and became player for the Sydney Convicts Rugby club. Travelling to Canada to further his playing career, while he worked at the Canadian Sports Institute gym.

Simon had the opportunity to try out for the Australian bobsleigh team. In making this team and representing his country this made him the first out gay man to ever represent their country in the sport.

In November 2016, he announced his retirement from the bobsleigh team."
We will not publish the photos here however; it is our understanding they may still be available online at places like as not all sites have removed them. Attitude Magazine also has G rated versions of the photos.
Mr. Dunn's photos follow a series of NSFW leaks that have happened this year with various models, actors and male celebrities.
h/t: Pink News