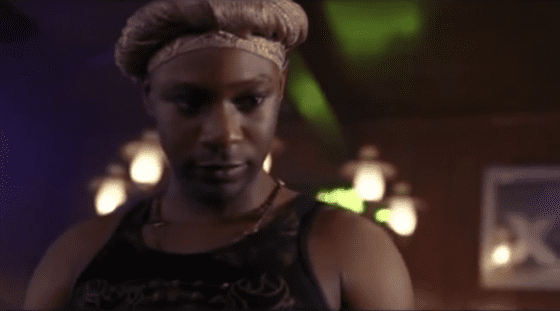 R.I.P., Nelsan Ellis
American actor Nelsan Ellis died suddenly yesterday at the age of 39.
Nelsan's was known for his amazing role as Lafayette on HBO's True Blood. In the part, Ellis played as the perfect mixture of effeminate and Butch and became great representation for the gay community.
His role was one that will be remembered for his complexity, representation, and, honestly, kickass persona.
Specifically, watch this scene from the start of the show to understand why Lafayette should be a character written down in gay history.
As for how Nelson Ellis died, it seems that he was battling heart problems for some time now.
As his manager Emily Gerson said to EW, "Nelsan has passed away after complications with heart failure.
"He was a great talent, and his words and presence will be forever missed."
But Nelsan will be remembered for his work, talents, and his contributions to gay characters on television.
As such, multiple people have come out to express their sorrow after hearing the news.
HBO came out with an official statement say:
"We were extremely saddened to hear of the passing of Nelsan Ellis.
"Nelsan was a long-time member of the HBO family whose groundbreaking portrayal of Lafayette will be remembered fondly within the overall legacy of True Blood. Nelsan will be dearly missed by his fans and all of us at HBO."
More: Chuck Renslow, Club Owner and Founder of International Mr. Leather, Died at 87
In addition, Alan Ball, the creator and executive producer of True Blood, said:
"Nelsan was a singular talent whose creativity never ceased to amaze me. Working with him was a privilege."
Nelsan Ellis started out life rough after being born outside Chicago. He moved around a few times before eventually joining the marines at 17. But, he then went on to get his B.F.A. at the Juilliard School.
Ellis:
"The studies were so intense and the institution is so white, and I'm a black man from the South with a very specific vernacular and palate .I felt like an alien, and I struggled the first couple of years. But it transformed who I am as an actor and a person."
Things went on the up for him at that point. Ellis went on to star in many projects such as Secretariat (2010), The Help (2011), and as Martin Luther King Jr. in Lee Daniel's The Butler (2013).
All of his work was well received and earned him the NewNowNext's "Brink Of Fame" Award and a NAACP Image Award.
We at GayPopBuzz send out condolences to Nelsan Ellis's family. May he rest in peace.