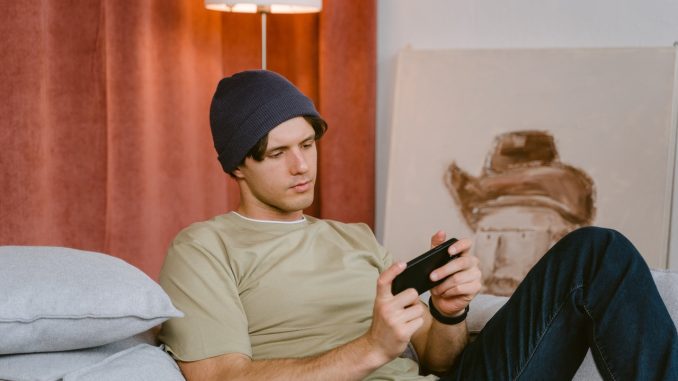 Virtual Reality and Shopping
What if you could browse the shelves of a clothing store without leaving your couch? This isn't just simple point and click ecommerce. Retailers are designing brand new ways to shop that feature the latest virtual reality technology.
Life after lockdown has changed the way that consumers shop for retail goods. As restrictions lift, retailers are finding that shoppers aren't queuing up like they used to before the pandemic. No worries: retailers are embracing the future of ecommerce.
Get ready for a shake up because there's been a hard reset on the shopping experience.
As people become more accustomed to using technology in their daily lives, shoppers are looking for more interactive ways to buy online. The same old point and click framework just isn't good enough any longer. Shoppers want a user interface that's compelling, easy to use, and interactive.
Quick Pros and Cons of Virtual Shopping
Pro – It's super convenient. You don't need to go anywhere to shop virtually.
Con – You can't physically touch or handle the products.
Pro – You have privacy to browse items that you might be embarrassed to look at in the store.
Con – The shopping interface might be a bit wonky at first.
Pro – You can take your time without inconveniencing any other shoppers.
Con – You can't speak to a real retail clerk when something goes wrong.
A Virtual Shopping Experience from The North Face
The North Face is one of the world's most iconic fashion brands. Now, they're one of the first brands to use virtual technology to innovate the shopping experience. With your smartphone or internet enabled device, you can virtually recreate the experience of shopping in a North Face store.
More than 50 years ago, the North Face took signature looks for skiing, hiking, and mountaineering from the campsite and transplanted them to the city streets. The North Face boots, shoes, outerwear and bags have become a staple of men's wardrobes around the globe. Rugged, durable, and stylish – the North Face makes apparel and gear that's built to last.
Yet, all the lockdowns and glitches in supply chains can frustrate shoppers who can't physically make their way to a North Face outlet or retail store. Don't let that stop you. The North Face has made their online retail store better than the real thing. Now, you can get an online personalized shopping experience in a virtual store.
Here's What You Need to Do
First, you just scan the QR Code from their website using your mobile device. It will prompt you to choose a time slot to book a live virtual appointment with a retail assistant. Once your slot is available, you join the North Face team member to talk about what you're looking for. They'll also let you know about any offers or sales that are happening.
They'll talk you through difficult sizing questions and show you different colors and variants. It's just like shopping at a live store. Some guys just want to be left alone to browse and that's cool. You can still just visit the online portal and order what you want. However, you should think of this new virtual service as your own personal concierge and product expert. It's definitely a perk.
Once you've selected some gear, you'll be directed to the online payment portal. Then, your order can be shipped to your home address, or you can arrange a pickup from the nearest brick and mortar store. The North Face virtual shopping is super easy and convenient. It's the future of online retail shopping.
Related: Should You Be Getting Ready for Virtual Partying?
Big Companies Betting on Virtual Shopping
Virtual product demos and livestreams via social media will probably be the shallow end of the pool, allowing consumers to get their feet wet with the new framework. Afterall, virtual and augmented reality are only as good as the value they present, and thus far, the average consumer base just isn't up to speed yet. Savvy retailers are gearing up for these technological experiences by getting ahead of the curve.
Livestream shopping, virtual product experts, and augmented reality are the next waves of retail ecommerce. Tech companies are creating new ways to reach customers that involve next generation technologies. Don't believe it's coming to a city near you? Check out this 3D virtual shopping experience created by Walmart.
Facebook has recently let the cat out of the bag about their future plans for virtual reality. The company is making a hard shift toward the "metaverse" – its new virtual reality social platform. Facebook is changing its company name to "Meta" and investing 10 billion dollars into the new virtual environment.
Amazon already uses a virtual shopping cart to track purchases in their Amazon Go supermarket stores. There's no live checkout at the Amazon grocery store. You just walk in, get whatever you want and walk out. Your shopping cart is scanned, and your payment is taken automatically using the Amazon Go app.
Why Is Everything Going Virtual?
There's a hidden reason why big companies are priming the pump for virtual reality. It's an incredibly immersive technology. That comes with certain risks and rewards. Most of the risks will fall on the user, but most of the rewards will fall into the coffers of big companies like Amazon, Walmart, and Facebook.
Researchers from UC Santa Cruz published findings in May of 2021 from a study on virtual reality that identified a time compression that takes place during virtual reality sessions. In the study, a group of gamers consistently lost track of time while playing in VR. Participants spent 28% more time in VR than they did for conventional video games.
This is known as a time compression. When you're in virtual reality, you lose track of time in the real world. Retailers are salivating at the data because the more time you spend in VR, the more time you engage with their products and services.
So, it might help your finances (and your sanity) to keep track of how much time you spend in VR. You have to remember that virtual reality is relatively new, even though the concept has been around for decades. It's hard to gauge how VR will affect society.
Perhaps it will make shopping much easier and more fun. It could help people who can't get out of the house find products that they need. Virtual shopping might also help small business retailers compete for shelf space in a world dominated by big business entities.
It's too soon to tell, but you'd better get ready for tiny virtual dressing rooms and annoying virtual store clerks. Some things never change.
Read Next: Should You Start Dating an A.I. Partner?