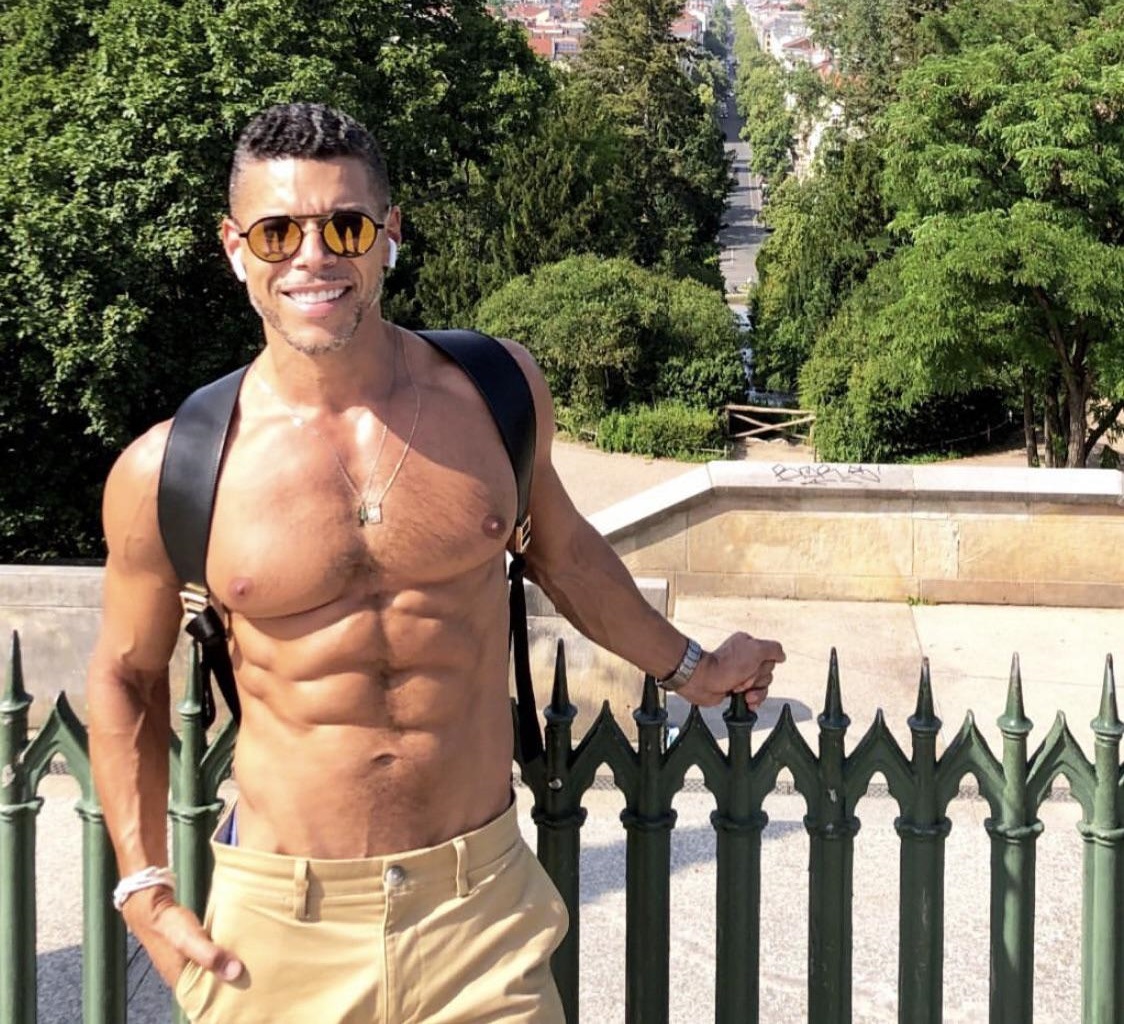 7 Facts About Wilson Cruz
Thanks to internet thirst, we're getting reacquainted with Wilson Cruz.
Despite being around the entertainment world for decades, Cruz doesn't get the recognition he deserves. Thankfully, he MADE the internet appreciate him with a recent Twitter post. In the post, Cruz shared a picture of himself shirtless. Girls and gays were salivating at the photo and even some straight guys shared appreciation and respect for the results of Cruz's exercise routine. Even better, Cruz then shared that he only posted the picture to get attention to a great cause… getting more people to fill out the U.S. census.
But who is Wilson Cruz? Why is he such a great guy? What has his career been like? Why is it no surprise that he cares about community support and getting the government to pay attention to its people? We have 7 facts about Wilson Cruz that can fill you in on all of that and more!
…NOW that I have your attention…if you're inside, trying to beat the heat, NOW is a good time to FINALLY go to https://t.co/sUhu6GQEjO and/or https://t.co/ikeuP307do and make sure you're registered at the correct address and counted in the census! LET'S GO! #vote #census2020 pic.twitter.com/GQXMtZYvdL

— Wilson Cruz (@wcruz73) August 16, 2020
Pop File: Wilson Cruz
Birthday: December 27, 1973
Birthplace: Brooklyn, New York, US
Height: 5 ft. 8.5 inches or 174 cm
Weight: 165.5 lbs or 75 kg
Eye Color: Dark Brown
Zodiac: Capricorn
Estimated Net Worth (2019): $1 Million – $5 Million
1. He's Acted In Several Hits
First, who is Wilson Cruz and why should you know him? Well, Cruz has been around the Hollywood block for several decades now. In fact, his first big break was on the '90s teen drama My So-Called Life. He then went on appear or star in several big-name projects like the 2009 film He's Just Not That Into You with Drew Barrymore, Angel in the Broadway tour production of Rent, and Star Trek: Discovery, the seventh series in the franchise.
2. He's Openly Gay
But, Wilson Cruz is appreciated for so much more than just his acting. In fact, he'll go down in history as one of the first openly gay actors to play an openly gay role on syndicated television. Cruz's My So-Called Life character Ricky Vasquez came out around a year after he came out personally. That made the role that much more worthwhile to him.
Since then, Wilson Cruz has remained open and honest about his sexual orientation. He's also been adamant about the importance of casting LGBTQ actors in LGBTQ roles. In an interview with New Jersey's LGBTQ publication Out In Jersey, Cruz stated that he's ok with straight actors in LGBTQ roles but there's a special factor that comes with LGBTQ actors.
"I think what an LGBTQ actor brings to an LGBTQ role is different; there's just something innate and lived-in that comes across, but that's not to say that a straight actor cannot give a powerful performance," he confessed.
3. He Was Once Homeless
That "lived-in" experience comes right from Cruz's own experience as an LGBTQ actor playing an LGBTQ role. With his Ricky Vasquez character, Cruz played a gay teen who came out to his parents. That character was then kicked out of his home by his parents. Unfortunately, this is an experience that Cruz could relate to.
Related: New book suggests Nordic Vikings were LGBTQ
Just one year before playing his breakout role, Cruz came out to his parents at the age of 19. Cruz began to discover his romantic tendencies when he was 7 or 8, but decided to come out to his family a decade later. While Cruz's mother accepted the fact, after initially being shocked, Wilson Cruz's father threw him out of the house.
"He and I got into a bit of an argument on Christmas Eve," Cruz explained. "He asked, I told, and he threw me out. I really didn't have a money, or a place to live," he says. "I only had my car. So, that's where I lived."
Cruz then spent months at his friends' house or inside his car. Eventually, though, he worked things out with his father.
4. He Loves Community Support/Outreach
After going through that rough experience, Wilson Cruz has fulfilled a lifelong passion for supporting LGBTQ youth and specifically LGBTQ youth of color. In order to do that, Wilson Cruz volunteered as a host for the Youth Zone, an LGBT youth online community for, the now-defunct, Gay.com. He also joined the board of directors of GLAAD in 1997. Then in 2012, Cruz worked as a National Spokesperson and Strategic Giving Officer for the organization.
5. He Sings!
But Cruz's accomplishments aren't only focused on the gay community either. Cruz has also worked a lot as a singer. Again, Cruz performed as Angel in the Broadway tour production of Rent. He even almost appeared in a television mini-series based on the musical with Neil Patrick Harris as Mark Cohen and Shakira as Mimi. That series never became a reality, though, because of Chris Columbus's 2005 film adaption which included the majority of the original Broadway cast.
That's not all, however, as Wilson also sang for many different gigs at Disneyland, Walt Disney World, Sea World/Orlando, and with the Young Americans.
6. He's Used To Travel And Moving
Wilson Cruz is a man on the go. He is frequently moving around for work and for pleasure. In fact, he currently splits his time between his homes in Los Angeles and Toronto. But Wilson Cruz's history with his family has led to his ability to pick up and move easily. Born in Brooklyn, Cruz's family moved to Rialto, California when he was a kid. He then graduated from Eisenhower High School in 1991. Then his experience of being homeless made it so Cruz is able to pick up and move around with ease. But also, he's able to appreciate having a building (0r two) to call home in the first place.
7. He Loves To Work Out
Lastly, Wilson Cruz LOVES to exercise. After all, he has to do something to keep that thirst trap-worthy body. But Cruz's commitment to exercise is even more intense than you may think.
In a 2013 tweet, Wilson Cruz explained that he makes sure to work out on holidays in order to stay fit. This is especially true for the all-too-fattening Thanksgiving. After being asked about his best workout routine ever, Cruz shared that he likes to work on his legs on Thanksgiving Day because he likes to earn that turkey dinner.
Wrap Up
With all of this in mind, it's no surprise that Wilson Cruz would not only post a very successful thirst trap but that he'd also do it for community support. Ever since he came out to his family and was kicked out of his home, Wilson Cruz has continued to advocate for minority groups and LGBTQ actors. He's also been committed to bettering his craft as a performer and his body as a man in love with fitness. And we are thankful for everything he's done so far.