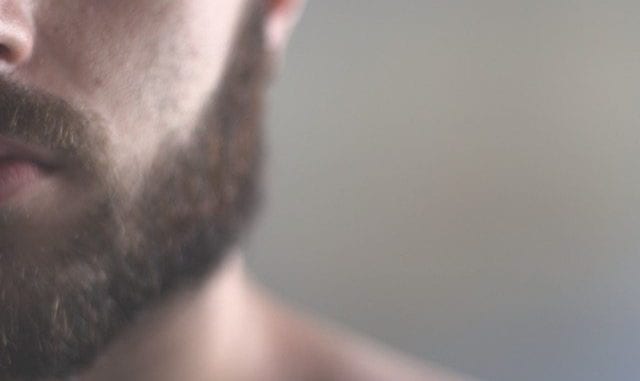 Review of AFTA Skin Conditioner Aftershave Lotion
Ever wonder if AFTA – the aftershave skin conditioner made by Mennen really works? Curious if this product makes your face look smooth while keeping the bumps at bay? Want to know if it smells good?
If the answer is yes, you've come to the right place. Recently, I had the chance to use AFTA on a business trip. And to keep it real, this didn't happen by design.
Nope, I ended up applying using this product in a pinch because I had left my regular aftershave balm – and cologne – at home.
Thankfully, the small pharmacy near the hotel I was staying had a handful of men's grooming supplies. Needing something for after shaving, I decided to give this product a try.
Here's the truth. For years, I had seen AFTA in the men's care aisle at my local grocer. But because it wasn't a name brand, I made the (stupid) assumption that it wasn't high quality.
Well, all I can tell you is that I was happy with the results. In fact, I found the lotion to be kind of incredible. That may sound over-the-top, but I'm just being honest with you.
Now before we dive too far in, you need to know that I'm not getting paid from the folks at Mennen for writing this review. I'm also not getting compensated from an affiliate program.
Just for fun, I've included a video from yesterday – just in case you want to see what AFTA looks like.
Here's a quick rundown of what I liked:
Small, 3 FL OZ bottle
Contains light conditioners to soften and condition skin
Clean "woody" scent that isn't overpowering
Cools skin and helps to prevent unsightly bumps
Small amount goes a long way (think dime-size)
Protects skin from elements, such as cold air in winter
Doesn't cost a fortune and comparable to name brand products
Here's what happened to me. I flew out to the west coast to attend a conference. The night before the event, I searched through my grooming kit to make sure I had brought razors and shave cream. Indeed, they were in the bag, ready to go.
But my aftershave balm and cologne were nowhere to be found. I must have left them behind in a rush to get out of town. That's when I went to the local pharmacy mentioned earlier by my hotel.
While I don't remember the exact price, I'm pretty sure I paid less than $5.00 (national retail price for AFTRA is $4.25). After my purchase, I brought it back to my hotel room and tossed it in the kit.
Fast forward to the next morning, after getting some badly needed shut-eye.
I got up, got in front of the mirror and did the shave thing. When I was done, I squeezed out a few drops of AFTRA onto my palm and gently applied the lotion to my face.
To my surprise, it didn't burn. Instead, the cream actually calmed my skin. Moreover, I could instantly see that my mug didn't look oily.
Finally, the scent was awesome. Speaking only for myself, I tend to like masculine smells that have a pine or woody vibe. AFTRA has both (at least to me).
I can still remember one of the conference attendees I was chatting with asking me, "I've got to ask – what cologne do you have on?" Having no reason to lie, I told the person the truth. Upon making my big reveal, they were stunned. "Really? It smells great. I had no idea," they said.
Well, there you have it, folks – my honest review of AFTRA by Mennen. I realize there are other reviews online that suggest this product is cheap and that for a few more bucks, one can obtain something better.
I certainly respect the thoughts of others. Still, I was in a bind and needed something in a pinch. All I can say is that I was happy with the results.
Since returning, I've found myself reaching for this product after each shave. I'll probably pick up another bottle in the future.
Have you tried AFTRA Skin Conditioner? If so, what was your experience? Use the comments area below to share your impressions.