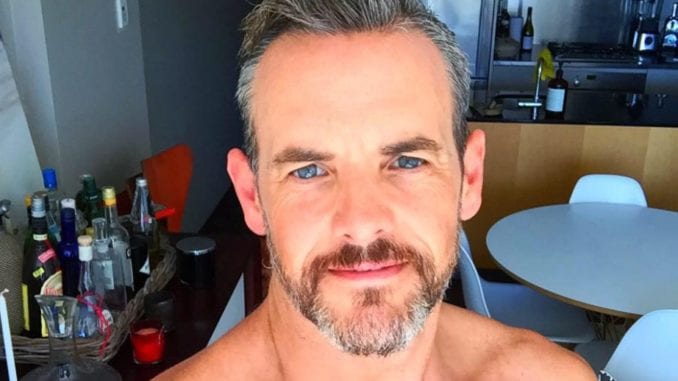 Skin care guide for older men
Are you a man in your fifties? Hoping to find some practical tips on how to preserve your skin? If you could pull off a younger look, would you be open to it?
If the answer is yes, you've come to the right place. Most guys want to appear attractive, regardless of age. To keep it real, our community is "looks" driven. I wish it weren't this way but that's the reality.
After the age of 40, skin changes in profound ways. Much of this has to do with reduced collagen production; something that if left unchecked can cause massive wrinkles.
Additionally, once men hit fifty, signs of aging really begin to show due to years of sun damage. Here, I'm talking about brown spots that take on the appearance of large freckles.
If any of this describes your situation, it's important you know there's plenty you can do to rejuvenate your skin. Moreover, you don't have to undergo surgery or get injected with Botox.
As a man past 50, I uniquely understand what it's like to be an "older man" in a world full of younger guys. That's why I decided to pen this piece – to help you as the male consumer make smart choices.
In this article, you will learn:
The importance of collagen
Why you need retinol
Use the right mask
Why you should focus on the neck
Hair coloring options
The significance of under eye care
Clearing sun spots
Why your hands matter
Penis skin care tips
I'm sure you are eager to learn more about these topics so let's jump right in!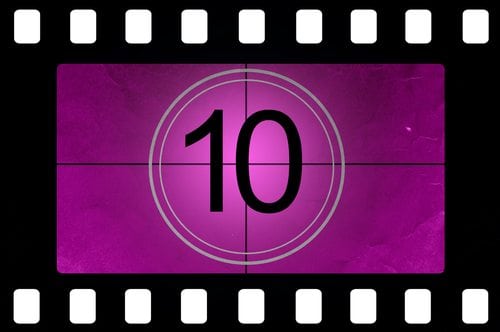 1. Use a collagen sheet mask
According to scientific research, once you get to 50, the skin on your face rapidly starts losing elasticity. That's because collagen, the protein based substance that gives your skin a youthful glow, begins to decrease.
The first step in correcting this problem is to pick up some high-quality collagen masks. We've got an extensive sheet mask for men post that goes into all of this in serious detail.
What I can tell you is that if you use a sheet mask two or three times a week, you'll help to restore your skin's elasticity. Over the course of time, this will help promote a suppler look to your dermis.
I've seen some guys literally reclaim a good five to ten years back in just a few months – all by using a simple collagen mask.
2. Apply retinol
As you age, lines and wrinkles begin to form around the forehead, nasal folds and neck. This is normal and can't be 100% prevented.
That said, there's a lot you can do to minimize the appearance of these lines. Additionally, you can help to push back wrinkle formation.
They key is to use a product with high quality retinol. FYI: Retinol is a synthesized form of Vitamin A that is infused into cream form.
We know from clinical studies that retinol (vitamin A) helps to reduce the signs of wrinkles and assist with the repair of tissue damage.
Your best bet is to use a product that can be applied nightly to slowly reverse skin damage while also smoothing wrinkles. One of the best on the market is made by StriVectin.
Not only does it help rid some of the wrinkles, it also couples as a powerful moisturizer. Check Amazon for pricing.
3. Using the right mask
At this point in life, acne is probably not a problem. But oily or dry skin may be an issue. That's why using the right mask is key to preserving your looks.
Start out by determining your skin type (normal, dry, combo). From there, pick out a facial mask made of clay that you can apply two or three times a week.
Masks help to remove toxic debris from the dermal layer. They also tighten and firm. One of the reasons you see older men looking so handsome is because they've been using a mask.
An excellent choice for all skin types is the Organic Mask made by Marks Gouger. It detoxes, hydrates, firms and cleanses very well. If you need something that does these things plus helps to tighten pores, check it out on Amazon.
4. Gently exfoliate
We hear that term "exfoliation" but what does it mean? Basically, exfoliation is a ten-dollar term for granular scrubbing. But the last thing you want to do is "scrub" your dermal layer. Instead, it's all about removing dead skin cells.
Exfoliating works to your advantage in two ways. 1) It promotes new skin growth and the production of collagen and; 2) the process gets rid of dull looking skin by yanking toxic debris from your pores.
There's lots of exfoliators on the market. You could pick up something on the fly or instead, grab a product that promotes new skin growth while getting rid of the shine.
I highly recommend Body by Merry Glycolic Acid Exfoliating Cleanser. It's excellent for men in their fifties because it's not harsh on sensitive skin.
The product also has a powerful anti-aging ingredient, thanks to jojoba beads. See Amazon.
5. Focus on the neck
One of the tell-tale signs of aging is a wrinkled neck. Sorry if that's blunt but just keeping it real. There's nothing worse than seeing a guy with a young-looking face, only to see his neck is sagged and cragged.
I'm mentioning this because too many men spend time cleansing and moisturizing their faces and do little to the neck it's attached to.
If you have time, be sure to read this neck wrinkle treatment and prevention guide for men. It's a key part of skin care maintenance.
6. DYI hair coloring
It's a fact of life. The older you get, the greyer your hair turns. On some men, the salt and pepper look can be great. On others, not so much.
You have lots of options for hair coloring. If you are interested in learning how to dye your own hair or use a product that deposits temporary color, check out this hair coloring options page for men.
7. Rid those baggy eyes
One of the first things people notice about a man are his eyes. It's also the same location on the face where signs of aging show up.
Dark circles, lines and bags all become more pronounced once we hit fifty. Some guys opt for drastic steps to get rid of the problem, like eye surgery. But why go through this if you don't have to?
Be sure to read this comprehensive, 10-point guide for getting rid of baggy eyes and dark circles for men.
8. Sun spots
Earlier in this piece, I talked about how exposure to the sun from years earlier has a way of showing up on the face when you turn 50.
The main reason this happens is because the dermal layer thins as we age. In turn, this causes some of the dark spots to express themselves.
There are surgical options for removing these unsightly blemishes however, it's not cheap. Usually, a dermatologist will want to do some type of skin resurfacing involving lasers.
While there's nothing wrong with this, it's worth trying something natural first to see if you can do it on your own. There are several options on the market. A good one to consider is MD Complete Dark Spot Corrector. See Amazon for pricing.
It's worth mentioning here that use of sunscreen is important. If you aren't already using a product, you should. Doing so will help prevent sun spot expression (and wrinkling) down the road.
9. Hands need attention
It's easy to focus on the face when it comes to skin care. The problem is that too much focus can take away from other important parts of the body that also show signs of aging.
Specifically, I'm talking about the hands.
Believe it or not, hands are also a dead giveaway for a man's appearance. While they tend to age differently than women, hands none the less announce to the world how old we are.
If you want to help keep your hands looking younger, make sure you stop by our anti-aging hand care guide for tips!
10. Penis care
Just like the rest of your body, the skin on your penis wrinkles and dries. Over the course of time, it can give your manhood an unsightly, shriveled look.
What you may not know is that the male penis requires specialized care. Here, I'm talking about moisturizing and conditioning.
We've got an excellent penis care guide for men that offers powerful tips for keeping your johnson in tip top shape.
Summary
Men who are fifty or over need to take a specialized approach to skin care. While general body moisturizers hold anti-aging benefits, you can't just approach things cavalier.
Hopefully, the tips offered above will help you to look your best and experience greater confidence.
Thanks for taking the time to read!
Related:
How to look like a sexy DILF guide