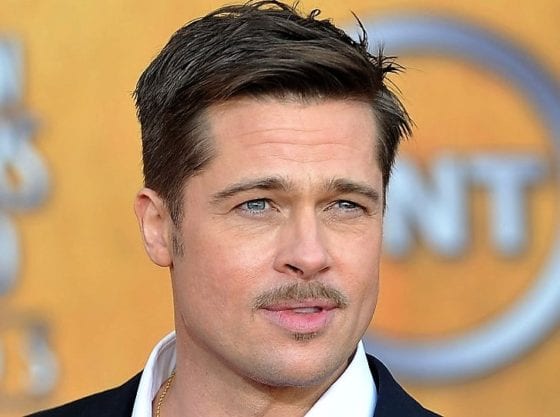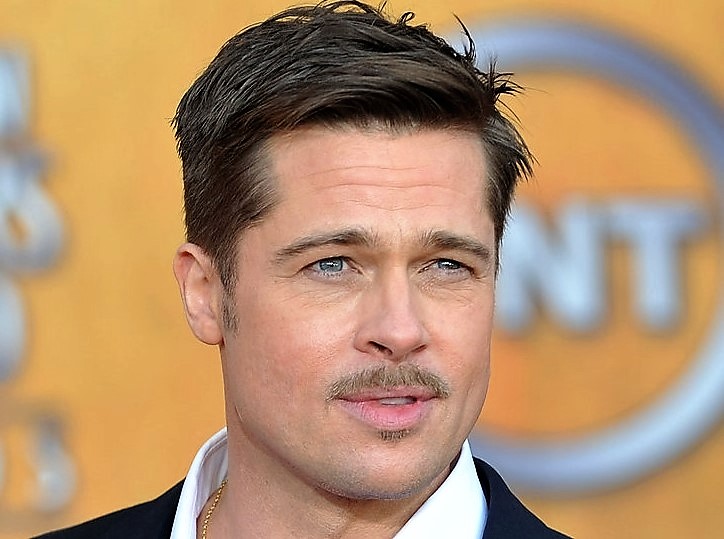 Brad Pitt still looks hot
Goodness knows we love Brad Pitt around this blog. Particularly since word leaked not too long ago that he might be bi. Hey – what's not to dig about this swoonworthy hunk that never seems to age? For a guy in his 50's, this man has it going on!
Speaking of age, rumor has it the mega-watt star has developed an increasing reliance upon Botox and dermal fillers. In fact, he may be hooked on them according to a source in the August 22, National Enquirer. And it's not just Brad – it's Angelina too!
Related: Bad plastic surgery rumors
Here is what the anonymous source had to say:
"They are both terrified of aging, but they're looking totally plastic right now after having a series of freshen-ups with their dermatologist. It's taken 10-years off them."
The unnamed person who is purported to be "in the know" about their anti-aging activities added the following:
"Brad's always been a fan of Radiesse wrinkle filler and Angie's hooked on laser resurfacing – which is why her skin looks so taut and translucent and her facial dermis is very thin."
But there is more dirt, according to the Enquirer's spy!
"Brad's also been experimenting with various tanning creams, which have also given him a more youthful look."
via GIPHY
Not that Brad Pitt ever appeared to be overweight but apparently, he's also trying to shed some pounds while encouraging Angie to put on muscle.
We'd like to add here that whatever Brad Pitt is doing, it's working well! Many celebrities do different thing to keep themselves looking young and hot.
A case in point can be found in Zac Efron. Recently, it was revealed that he may be freezing his muscles to help him look more cut after long workouts.
Related: Zac Efron may be freezing his muscles
If Brad Pitt is relying on different cosmetic procedures to stay young looking – more power to him! He looks amazing. The guy is a stellar actor that continues to draw large audiences whenever he appears on the silver screen.
Photo Credit: Fan Pop