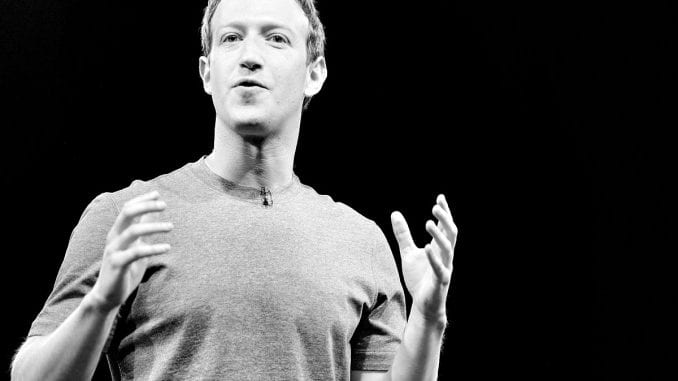 Celebs & Business Moguls Without College Degrees
Do you need to go to college in order to succeed in life? Well, it depends on what you want to do. If you want to be an artist or a business person, you may not need it. Of course, there's a lot of luck and connections that go into success. But, here are some success stories and celebrity names to give you a beginning idea.
Here is a list of 20 celebrities and business people who either dropped out or didn't go to college at all.
1. Beyoncé
First off, we have to start with Queen B herself. Beyoncé started out as a child performer on the slow climb to fame. In order to work more toward that, Beyonce dropped out of Alief Elsik High School in Houston, Texas. She never went back, let alone went to college.
2. Jay-Z
But what about Beyoncé's husband? Jay-Z also didn't go to college. Back when he was Shawn Corey Carter, Jay-Z attended Eli Whitney High School in Brooklyn before transferring to both the nearby George Westinghouse Career and Technical Education High School and Trenton Central High School in New Jersey. He never graduated from either.
3. Rihanna
Barbados-born artist and fashion icon Rihanna left school when she signed with Def Jam Records at the age of 16. She then became an instant hit with singles like, "Pon de Replay" or "SOS." She has now segued her career into being a businesswoman with several fashion brands and makeup lines as well as an occasional actress.
https://www.instagram.com/p/CHJko1_HpBO/
4. Kanye West
Kanye West is also a college dropout. He even titled his debut album after the name. Kanye's story around education is interesting. He received a scholarship to Chicago's American Academy of Art in 1997 but later transferred to Chicago State University to major in English. But then at the age of 20, Kanye decided to drop out to become a musician. You see how that worked out for him.
5. Steve Jobs
At this point, it's pretty common knowledge. But in case you didn't know, the father of Apple also dropped out of college. Steve Jobs left Reed College to start Apple.
6. Mark Zuckerberg
Do you know what other internet entrepreneur dropped out of college? Mark Zuckerberg. The Facebook co-founder left Harvard to create the social media juggernaut. He then became the CEO in 2013 and continues to be in that position today.
Related: 9 Tips For Taking A Break From Social Media
7. Matt Mullenweg
He's not as headline/clickbait magnetic, but Mullenweg is just as successful as Mark Zuckerberg. The WordPress founder developed the open-source software for bloggers when he was a freshman at the University of Houston. But then, he left the school in his junior year to take a job at CNET.
8. Dustin Moskovitz
Facebook's other co-founder, Dustin Moskovitz, also studied at Harvard. Moskovitz was roommates with Mark Zuckerberg and Moskovitz volunteered to help Zuckerberg with the new website. Moskovitz later dropped out of Harvard to work on Facebook full-time.
9. Jack Dorsey
Twitter co-founder and CEO Jack Dorsey is a two-time college dropout. First, we went to the University of Missouri-Rolla. He then transferred to NYU after two years. But while attending NYU, Dorsey came up with the idea for Twitter. He then dropped out to start that business idea.
10. Daniel Elk
Spotify's own Swedish cofounder and CEO Daniel Ek attended college in 2002 at the country's KTH Royal Institute of Technology. But after studying engineering there for only eight weeks, he dropped out. He realized he didn't want to spend his year there working on theoretical mathematics. He instead started working at tech companies from entry-level positions.
11. Emma Stone
But let's get back to celebrities. Emma Stone is currently celebrating a successful film release of Disney's Cruella. But, did you know the actress dropped out of school? She left an all-girls Catholic high school in Arizona after one semester. She decided she wanted to take her chances as an actress.
12. Simon Cowell
Music mogul and reality tv personality Simon Cowell left school after taking his GCE O levels, which is basically the same as testing to get a diploma instead of going through the school system. He then worked as a runner on the set of The Shining before transitioning to the music industry.
13. Adele
Singing sensation Adele also didn't get a degree. While she did study at the prestigious BRIT School to study music, she didn't graduate from it. But, she still became a music icon.
14. Jake Gyllenhaal
Celebrated actor Jake Gyllenhall was a cultural studies and religion major at Columbia University. But in 2000, Gyllenhaal dropped out to focus on acting.
15. Lady Gaga
Speaking of music icons, Lady Gaga gained early admission to New York University's prestigious Tisch School of the Arts at age 17. But, she dropped out two years later to pursue the dream of becoming a superstar.
Related: 11 Actors Who Dated Non-Famous People
16. George Clooney
Starting out at the University of Kentucky, actor George Clooney majored in Journalism before transferring to the University of Cincinnati. He then decided to leave the school in favor of pursuing an acting career.
17. Salma Hayek
Actress Salma Hayek also left school to pursue acting. Initially, she attended the National University of Mexico as a political science major, but that didn't last for long.
18. Brad Pitt
Brad Pitt almost became a journalist with a Journalism degree at the University of Missouri. But, the Sigma Chi fraternity member left with only two credits short of graduating.
Related: Watch Will Smith Train For A Half Marathon
19. Will Smith
Fresh Prince and movie star Will Smith didn't go to college at all. In fact, he could have gone to MIT, Massachusetts Institute of Technology. Smith was offered a spot in the pre-engineering program, but he decided to pursue a career in music instead. He then found his way into acting.
20. Oprah Winfrey
Lastly, Oprah Winfrey herself dropped out of school. Winfrey originally was attended Tennessee State University but decided to leave in order to pursue a reporter job in Maryland.