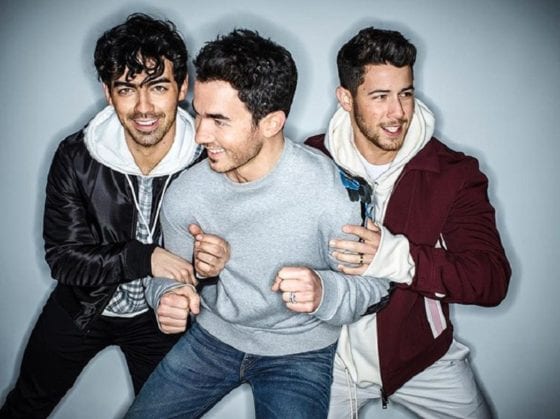 Celebs Talk Losing Their V-Cards
First times. They've happened to most of us at some point (besides those wearing chastity rings). Even celebrities have had awakenings and first times with their intimate selves and others.
But which celebrities are open about it? Here, you can read 9 male celebs talk losing their v-cards.
https://www.instagram.com/p/Bv6iVQEgoJD/
Sam Smith
Recently, British singer Sam Smith described his first gay experience. He revealed in an interview with British GQ that losing his virginity was "traumatic."
"Those first experiences, they weren't very kind. I wasn't hurt, it wasn't anything absolutely awful, but it was traumatic. It wasn't a good welcoming into my sexual life and my life as a young man. I think it definitely stunted my belief in love at times."

"That's probably the first time I started to feel sadness. I'm making it sound like it was mental. It wasn't orgies, it was just a very different life to the one I knew in the countryside."
Chris Evans
Evans once shared with Esquire:
"I know I'm going to L.A. in August [to pursue an acting gig]. So I go home and that spring I would wake up around noon, saunter into high school just to see my buddies, and we'd go get high in the parking lot. I just f—– off. I lost my virginity that year. 1999 was one of the best years of my life."
Related: How To Avoid Spoilers To Avengers: Endgame And More
Daniel Radcliffe
The boy who lived also lost once (his v-card that is) and openly shared the story with Elle.
"I'm one of the few people who seem to have had a really good first time," boasted Radcliffe. "It was with somebody I'd gotten to know well. I'm happy to say I've had a lot better sex since then, but it wasn't as horrendously embarrassing as a lot of other people's were — like my friend who got drunk and did it with a stranger under a bridge."
Kit Harington
Meanwhile, Kit Harington once said to Elle:
"It was a typical sort of teenage thing, at a party. I was probably too young … I think the girl and I just kind of wanted to. You either hold on and do it right, or you're young and decide to get the monkey off your back."
Related: Kit Harington Reminds Us All About the Importance of Mental Health
Ansel Elgort
The star of Steven Spielberg's upcoming West Side Story also told Elle magazine about his first time. (Apparently, that site is just racking up the virginity stories).
"I was 14 and I had no clue what I was doing, and neither did the girl. I didn't even make the lighting good. That'd be one thing I'd do differently. It was, like, fluorescent, bright bedroom light, like, over the covers."
Joe Jonas
Even Joe Jonas, who once famously wore chastity rings with his brothers, told Reddit users during a Q&A:
"I lost my virginity to this girl named Ashley. You can probably just Google it. It's pretty easy to figure out. I dated a girl named Ashley, so just Google it to figure out which Ashley that is. It's quite the great story because I didn't have any condoms, so I went to our drummer Jack's room, who was my roommate at the time, and I demolished his room looking for them. Found them underneath his underwear drawer. When he came home, he thought somebody broke into his room because his whole room was demolished because I was in dire need. Needed to happen then and now. Safety first, kids."
Related: Nick Jonas Married Indian Actress Priyanka Chopra!
Nick Jonas
Funny enough, Nick Jonas also shared info about losing his virginity on Reddit. Said Nick:
"I started making my own choices, fell in love with somebody, made the choice to have sex with them, and from that point on, it was about me being a man and being okay with my choices. And then it related to my art and people's view of me and the public eye."
Nick Kroll
Nick Kroll once shared with Conan:
"I lost my virginity on Valentine's Day … It was, like, Presidents' Day weekend. I was in college. I was, like, 19 and I lost my virginity to a girl I had gotten to know and was friends with, and then we sort of realized [when] we were hooking up, we're like, 'We're both virgins, do you wanna …' It was really very sweet. It happened on my sister's bed [though]… I had to stay in my sister's room."
Colton Haynes
Colton Haynes once talked to Andy Cohen on his SiriusXM show, Radio Andy about his first time. Specifically, he said:
"I lost my virginity at 13, to a girl and a guy. 13. I've never said that before. The girl was two years older than me, and the guy was about 16. I was still in the 8th grade, I think. … Everyone participated. It was a real first time and exciting," said the Teen Wolf and Arrow star. "It wasn't a three-way, but separate instances."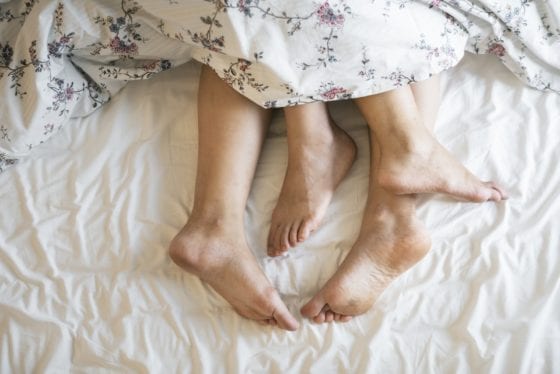 First Times
While it's great that these 9 male celebs talk losing their v-cards, they're not the only ones. So many other people have different stories for how they lost their virginities. What about you? What was your first time story? Let us know down in the comments below.