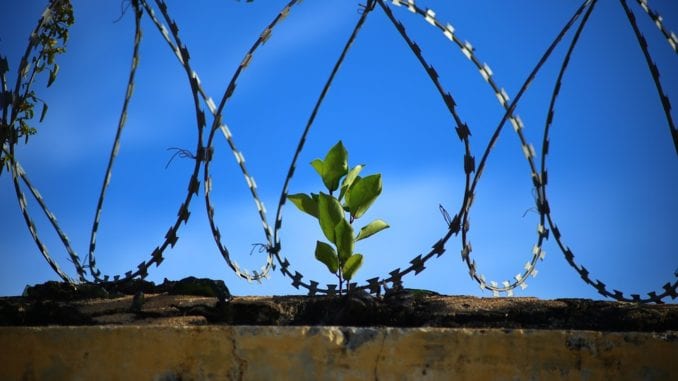 Victim has filed a lawsuit in federal court
A gay man has filed a federal lawsuit after alleging he was raped and beaten for three days after guards placed him in a cell with a known rapist.
During the 72-hour ordeal, he shares that he was forced to clean his own blood off the prison cell wall while corrections officers did nothing.
More: Man viciously group raped in prison
The gay inmate, who was housed outside of Florence, Colorado in a Supermax facility claims guards ignored his pleas not to share space with the man who had threatened to rape him just prior to being placed together.
As reported in the Denver Post, the 21-year-old has alleged that several prison guards, including two senior ranking staff members, paid zero attention when alleged rapist William Mexican and his gang evicted him from the prison's public grounds due to his sexuality.
The gang, known as The Boys, claimed that they would attack the victim if he did not enter segregation. When the prisoner relayed this information to the guards, he was punished for being "deceitful", with one officer reportedly smiling at him.
Other allegations state that while the victim was being openly taunted, with the guards kept insisting "he would be fine" sharing a cell with Mexican.
Over a three-day period, the victim claims he was repeatedly raped and beaten, suffering injuries to his rectum, ribs, chest and face. Mexican was said to have threatened to kill the victim if he spoke out.
More: How to avoid being raped in jail
In spite of the gay prisoner's injuries, one prison guard allegedly laughed at the victim as he took him to hospital.
The victim is seeking compensatory damages for physical and emotional pain and suffering.
"This is malice. This is sadistic. They set him up to be beaten and raped and that is exactly what happened to him," said the defendant's lawyer, David Lane to The Denver Post.
The alleged rapist Mexican originally entered the correctional facility on sexual abuse charges back in 2015. The lawsuit states that he carried out the attack so he didn't look like he condoned the prisoner's sexuality.
No date has been set for trial.