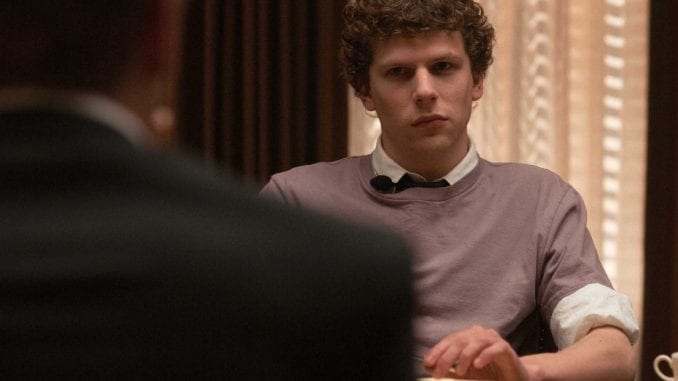 The Preppy Style
So you want to dress like a prep? Well, congratulations! Look no further! Here's your beginner's guide on how.
But first, what is a prep and what is the preppy men's fashion style? When you first think "prep" you will most likely think afterward "New England and Ivy League. Nautical themes and tweed coats." In some part, this is correct. But, that's not the full image.
To first get the style, you have to understand the spirit behind the look. A large part of that spirit is European legacy, longevity, tradition, and heritage. The prep style is not about buying into the latest trends or paying for flashing new clothes every year or less. In fact, the prep fashion is about authentically preserved clothing and looks. The patches on a jacket and such. This is why a younger man in prep clothing dresses essentially the same as the seasoned man in his 50s or later.
In addition, the clothing is bought and cherished for its versatility. Someone wearing the ideal prep outfit can go from the office room to the dining room to a beach bonfire or the yacht without needing to change outfits. Because of that, the prep fashion style is about sensibility along with its ties to generations of men's fashion that came before it.
Of course, the fashion style doesn't have to be synonymous with stuffy clothes and a boring look. Especially as the style has entered the modern and post-modern ages, prep clothes have become more about upholding those earlier aspects while bringing in a bit of a younger feel to them. Brighter colors and mismatching patterns/textures have become more accepted within the fashion style of late. We'll speak more on that later.
Related: How To Dress Like A TikTok Star In The Eboy Style
Quick Pillars To Remember
Some quick pillars to remember when talking about the prep fashion style are:
1. Longevity: Whether it's your grandfather's belt or a tie that's served you well for ten years, prep fashion is surprising non-judgmental with long-lasting clothes. In fact, it celebrates them. That is, until they are beyond repair.
2. Neatness: Remember, you want to look like you've made of a million bucks. So while you want to appear on the verge of casual and formal, you ALWAYS want to look neat and clean.
3. Quality is important: While prep styles call for keeping articles of clothing for long periods of time, you can only do so if you have quality pieces of clothing. As such, it's best to invest in more expensive pieces that last years.
4. Natural Fibers: Keep to natural fibers like wool, cotton, and the occasional cashmere. They look better and they are more in-tune with the shepherding/sailing history behind the look. It's also good to keep the origin of the fiber and clothing in mind. The more authentic (Great Britain or America) the better.
Staples Of The Style
But what are some articles of clothing that are staples of the look?
Button Downs & Collared Shirts
Button-down shirts are the first staple of this fashion aesthetic. With a wide range of colors and patterns, there's plenty of room to experiment with this certain article of clothing. You can wear them with short sleeves or long ones, combined with shorts or with chinos, have them under a blazer or without one. Experiment with a few button-downs and see what looks and feels right with you.
Sweaters
Think, Ivy league-esque sweaters during the colder months. That's the kind of feel you want with this piece of clothing. Some sophistication and some casual comfort. Sweaters can provide you with the best of both worlds. Plus, there are many version to experiment with. Cotton or wool? Ooh, maybe some cashmere or polyester with a nylon blend. Look like you just walked off the set of Wolf of Wallstreet or the hallowed halls of a prep school by wearing your best sweater.
Related: How To Dress In The Americana Fashion Style
Polo Shirts
Or maybe a polo shirt is more your style. A decent polo will have you looking "smart casual." It's more formal than wearing a graphic tee but it's also less formal than wearing a button-up or a suit and tie. This casual in-between place is why polo shirts have stayed a staple within prep fashion since their invention in the 19th century.
Navy Blazers
While you do have wiggle room for wearing a blazer of a different color, a navy blazer is the go-to for the prep fashion style. Wearing a navy sports coat with gold buttons will make you look like you belong on any yacht. It can be worn with a full suit or just an odd pair of fancy pants like chinos.
Chinos
Speaking of chinos, that's also a great piece of clothing to wear when looking to look your preppy best. These straight-fit cotton pants with a tighter fabric weave than khakis belong in the family of casual formal wear. With these pants, you can keep things conservative with classic tones like sands, khaki, or navies. Or, you can experiment with a splash of color like reds or greens. You can also roll up the ends of your chinos for a youthful and playful feel.
Boat Shoes & Loafers
But what should you wear on your feet? Well, something along the lines of boat shoes or loafers would be best. These shoes allow prep wearers to have a middle ground between comfort and look. If you combine them with articles of clothing listed above, you can never go wrong.
Related: How To Dress Like A Rock Star In The SLP Fashion Style
Ties
But what about accessories? Well, there's a long list of stuff you can put under this umbrella term. From cuff links to scarves, watches, leather belts, monograms, pocket squares, and a good pair of glasses like ray-ban wayfarer. Though perhaps the most well-respected accessory is the tie.
From skinny ties to bowties, ties make the man. And they CERTAINLY make the preppy man. While the tie is possibly the last idea for a preppy man, as the prep style is more casual formal than formal, the tie is also respected for what it can do to the look. Again, think about the color, look, and fabric for this accessory. Keep to fabrics like wool in order to stick with the very basics of the prep style.
Experimenting With Patterns, Colors, and Textures
Lastly, it's important to note that there is room for experimentation. As explained earlier, the younger generation and more modern/post-modern take on the prep style have created room for men to experiment with patterns, colors, and textures.
If you're feeling bold and flexible, you can consider playing with fabrics like suede, velvet, or corduroy. Or, you could play with bold colors like vibrant yellows, pastel pinks, or striking blues. While wearing bold colors can be intimidating at first, it helps you to understand and develop your own fashion sense. As for patterns, keep it to a combination of no more than 3 different patterns. Though, start with a solid two patterns to get yourself adjusted to the look.
Overall, you have the room to play with your style. BUT, you want to make sure that you maintain the general pillars and staples of the prep fashion sense. That way, you will always feel the energy of the look, and others will always be able to tell which style you're going for.
Related: Why This Bell and Ross Laughing Skull Watch Rocks
Where To Start
Now that you know the basics, where should you start? Well, there are SEVERAL brands that cater to the prep aesthetic. Look for brands that have a history with Ivy-League associated clothing or apparel. Or, find brands that are made for casual formal wear. Some brands to consider are Ralph Lauren, J. Crew, or the Brooks Brothers. Each one of those brands helped to set up the basics of the prep look.
Enjoy The Prep Style
That's it for the basics in the prep style. From the spirit that comes with it to the pillars that uphold it and finally the specific clothes that make the style. Start with buying a few essentials off the list of staples and then give yourself time to fit into the look. From there, you can play and experiment until you've found your own version of this classic look.