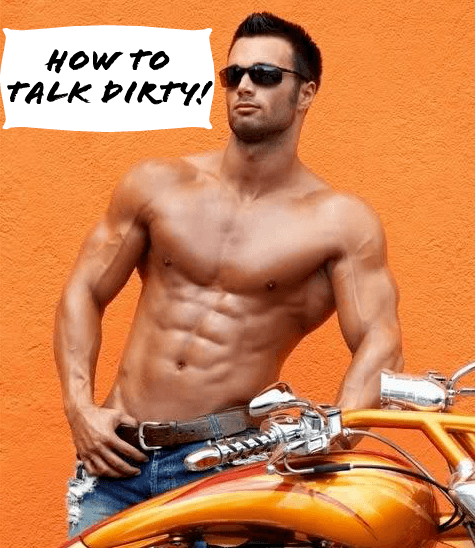 Gay Dirty Talk!
Are you hoping to find some ideas on gay dirty talk to use on a guy? Have you struggled to come up with the right words to get him excited? Does the thought of talking dirty to a guy make you want to bust? We often see women and men talking dirty to guys in television and in movies, particularly through smart-phones with text messages.
Regardless if you are a gay man reading this post or a straight woman looking for dirty talk ideas, this article is for you. What follows is a list of very real examples you can use as part of your ritual to get your man's engine going.
What's great about the ideas offered here is simply this – all of them came from guys who shared their insight into the "dirty talk" things that turned them on. And since this post has been authored by a gay man, you can rest assured that any of the examples that you decide to use here are bound to get you closer to your goal point.
How to Talk Dirty 101
On this page, you will learn a number of different approaches that have been infused with a hint of sexy that can be used to turn your man on.  Just to spice things up, we've included a few pictures of hot male celebrities to get your imaginative juices flowing.
The key to dirty talk is being in the right mindset. You will have to trust your intuition as a way of informing you when the time is right.
There are too many people who think they need to SMS a naughty picture in order to get the guy they like worked up. It's simply not true. The reality is that men, generally speaking, like hearing and seeing suggestive messages. This allows them to create a picture in their minds and "fill in the blanks".
If you want to make your man's stand erect at attention, try any of the 75 examples listed here. Better yet, combine a few for the best results! At the end of this dirty talk page, we've included a fun poll for you to vote in. There's also a book recommendation that acts as a build upon for what's been revealed here.
OK – check these out!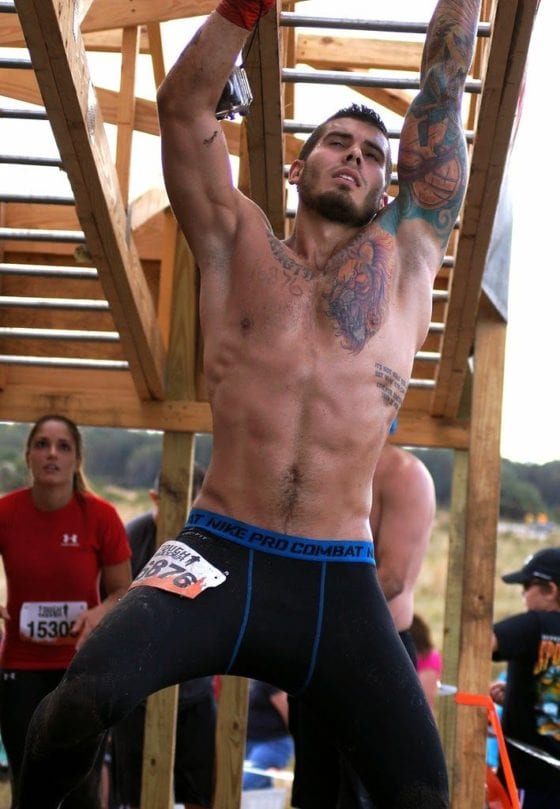 25 Quick Dirty Talk Ideas
1) Tell me what part of my body to touch
2) Meet me in the alley – I want to grab your meat
3) I'm not wearing an underwear right now because they got wet
4) Where do you want to put your snake – I'm hoping inside of me
5) I want to sit on you – do you have time?
6) Would you let me lick your ears and whisper your name softly?
7) I had a wet dream last night and you caused it. Wanna hear more?
8) I need to get filled up with your love – where do you want to deposit it?
9) I want you to rip my clothes off my body now!
10) When you are inside of me, I feel like I want to explode.
11) You're so sexy – you must work up a sweat at the gym.
12) I've been giving your body a long, hard look in my mind all day.
13) Can you shoot baskets more than once? Wanna see how many times?
14) I was sucking on a lollipop and you suddenly came to mind.
15) If we role played, what would you want me to be?
16) I just watched Chris Evans in a movie and can't help but think how much sexier you are!
17) When you need some stress relief, call me up and let me drain away your worries
18) What part of your body do you like my mouth around you most?
19) Have you ever let someone touch your feet? Want to try with me?
20) You should try to stick your wick in my candle deep and hard tonight.
21) I want to squeeze the head of your (fill in blank) and taste you.
22) We won't be needing anything to clean up – that's what my mouth is for.
23) Shove it in and keep pounding it out like there's no tomorrow!
24) Call me a whore and drill me like an oil machine
25) Your boxers perfect show that big banana you are packing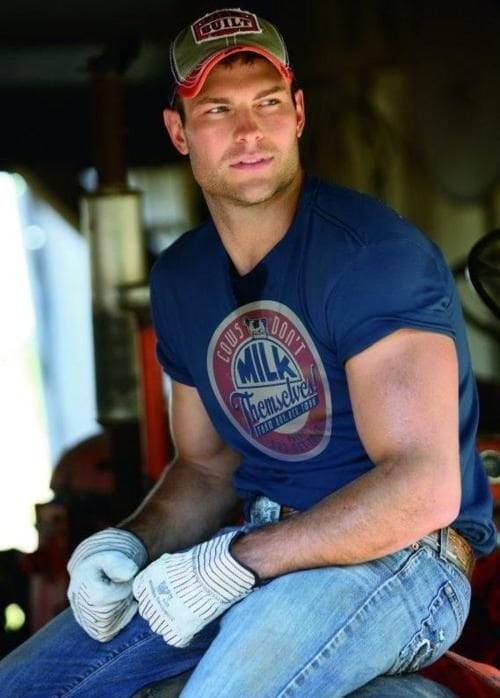 How About Another 25 More Dirty Talk Ideas?!

 
26 I'd like to suck on that banana daiquiri from your straw. Are you down?
27 Just sit back and let me do all of the work
28 You make me all wet inside – can I see your fountain blow?
29 There's this hunky guy I've been thinking about – OMG it's you!
30 I keep thinking of rubbing my hands all over your hairy chest.
31 I just saw a picture of the sexiest dude in the world – OMG it was you!
32 Who needs Channing Tatum muscles when yours are so much bigger!
33 I'm going to take a shower … together with you. Will you soap me up?
34 Let's blow off our jobs today – in your bed.
35 Let's play find the sausage. Might be hard if you get my drift.
36 Ever play pin the tail on the donkey blindfolded? I'll be the donkey
37 Your body is so freaking hot. I just want to lick you all over
38 What if I pretend to be a plumber tonight and drain your main?
39 When I come over tonight, I won't be wearing any underwear. That OK?
40 What secret fantasies can I make your reality stud?
41 I have a secret tattoo you've never seen. The problem is I can't find it. Help me look?
42 You might want to talk tomorrow morning off – we're going to be up late tonight.
43 I've got a secret treat hidden in my underwear. It's up to you to find it.
44 Has anyone ever licked your armpits? I'd like to be the first.
45 Have you ever edged? Let me teach you all about it.
46 How many licks does it take to get to the center of your tootsie-pop?
47 When I see you in a pair of blue jeans, I get all worked up.
48 I've been working out my thighs. Want to see how tight they've become?
49 How many times can you come to a conclusion?
50 I'd like to be in the middle of your sandwich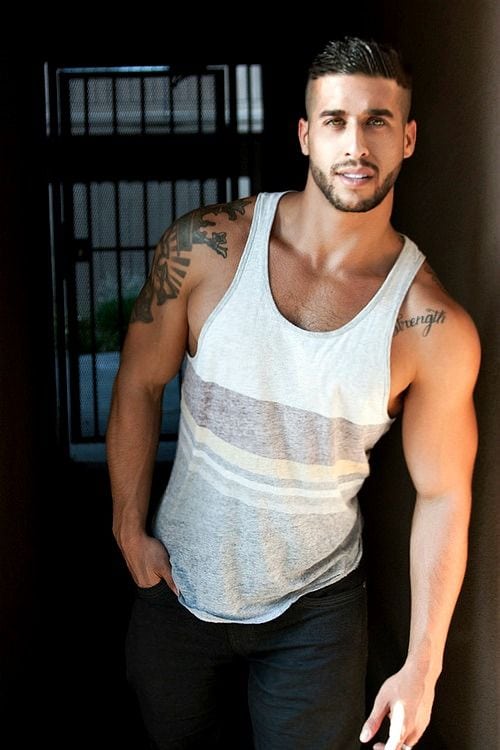 And Still More How to Talk Dirty Ideas!
51 You are really big – fill me up babe!
52 Can I get you to act like Old Faithful at Yellowstone – if you get my drift?
53 Let's role play and I'll be whatever you need me to be
54 Just find a hole and use it – I'm just here to be used
55 How deep can you drill your bit?
56 I've been very bad. I think you need to punish me.
57 Can you pretend to be Captain America and save me – in your bed?
58 My button is unfastened – should I leave it open?
59 Tell me where to stick my finger before I lick it.
60 Do you want to squirt some whip cream from a can someplace?
61 I won't stop blowing you – unless you make me stop.
62 Let's pretend like you are the hammer and I'm the nail.
63 I'm thinking I need a creamy facial – you down?
64 I've never sat on a guy's face – will you be my first?
65 My horoscope said for me to be submissive today.
66  Let's teach you the art of edging, over and over and over.
67 Want to find out if you have a foot fetish? I do.
68 There's something about your man-scent that drives me nuts!
69 My inner animal comes out whenever I'm around you!
70 I just want to explode down there when I think of you.
71 Want to play Candy Land? You can be the candy babe.
72 Let's get on all fours and turn out the lights – and see what happens!
73 I've lost something in a moist, wet hole. Can you help me find it?
74 What's the best time of day to sit on you?
75 We won't be needing any lube – I'm already wet!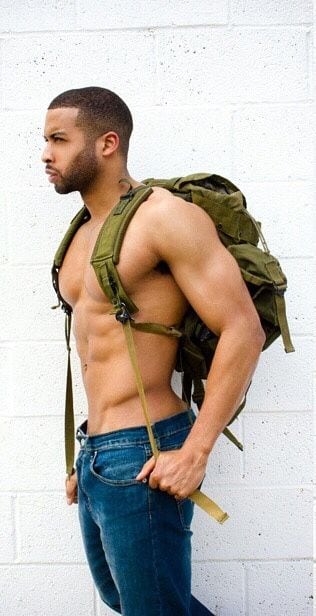 8 Tips How to Get Your Guy to Talk Dirty Back!
If your goal is to get your man to talk dirty back to you, it is important to get all of your ducks in a row. Here are 8 proven tips on how to get his balls – err – your ball rolling. Use them all to maximize your chances and don't hold back!
1 Focus on how sexy he is
Guys are visual creatures of nature. That's why it is vital that you focus your attention on his appearance. Let him know that he's super sexy but do it in a way that sounds genuine.
How to say it:
"Have you noticed that you when you walk down the street, people are checking you out? You just have a really sexy vibe that people pick up on.
"I get so envious of you – whenever you walk into a room, all eyes become focused you and your hot body. Not right!
2 Tell him he turns you on like crazy
If you want to get into your man's pants, you will need to do a little ego stoking. This means talking dirty to your guy in a way that speaks right to his primal parts.
How to say it:
"We don't even have to be touching – just being in the same room with you gets my juices going. I don't know if you fell of a sexy cart or what but you do it for me babe.
"When I pleasure myself at night, I don't think about guys like Nick Jonas or Zac Efron. You are so much better looking than the two of them – combined!
3 Tell him what you want to do to him
Guys like being worshiped. They probably won't tell you this but it is true. The more you can create a picture in his mind about your intentions, the more responsive he will be.
How to say it:
"All you need to do is lay down on the bed and let me do the rest. I want to pleasure you in every way possible."
"I just want you to stand there like a statue while I pretend to be a hungry dog. I'll probably sniff  you a bit and then jump on you like a dog on meat.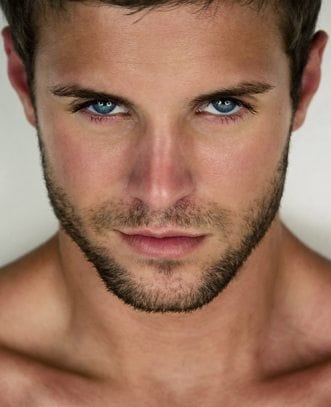 4 Talk about your clothing – or lack thereof
Most men enjoy a little back and forth in a way that gets them thinking. Under this point, all you need to do is talk about what you are wearing – nor not.
How to say it:
"It's pretty warm at my place. I've been sitting around all day with nothing but a skimpy pair of underwear on. I wonder if it could get any hotter?"
"I've always wanted to play strip poker. The trouble is, I've never found a partner that I wanted to do it with – until now.
5 Talk Dirty to Him
A very direct way to get your guy to talk dirty to you is to do it to him! Now that you have our 50 suggestions for talking dirty, you can use them in practical, real ways.
How to say it:
"I'd love for us to play a game called Old Faithful – guess whose gushing out like a geyser?"
"I've never seen someone so talented at drilling – we should make get a patent on that as a power tool!"
6 Send a dirty, suggestive image
You don't have to give away the candy store under this point. All that is necessary is a suggestive photo that leaves his mind wandering. Remember, don't text anything you wouldn't want out on the Internet!
7 Say something hot about his pictures
If you get a picture from him, regardless of how it looks, take it as an opportunity to turn him on and talk dirty to him. Use the previously mentioned tips for talking dirty for imaginative fodder.
8 Laugh, giggle and be playful
Perhaps the most important thing you can do is come off as cute. Laugh a little bit and throw in a couple of giggles. Guys love that! Play with him a little and lean into his hot boy-toy side.    
Talk Dirty Poll
Below you will find a dirty talk poll. The results are not scientific but will give you a general sense of what your fellow website visitors are up to when it comes to the entire dirty talking to a guy thing. Read each choice carefully and pick the one that best matches your situation.