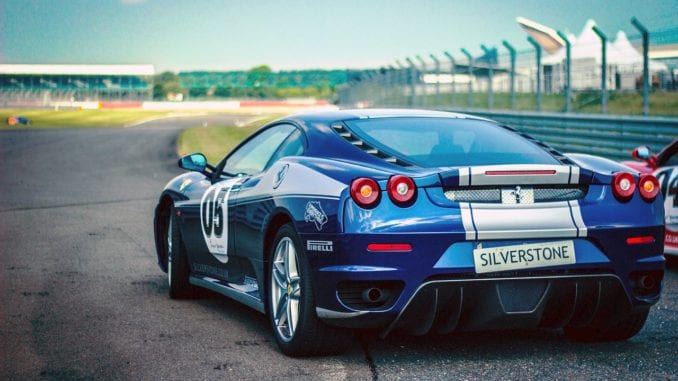 Review of Hyperdrive Competition Show Without Spoilers
There's a new show on Netflix that's an absolute must-see if you're a fan of racing, drift cars, or anything that gets your adrenaline pumping. Watching an episode of Hyperdrive is like watching Fast & the Furious without having to roll your eyes at the stupid one-liners and puns.
There are 10 episodes in the first season, and they run together in a linear fashion. So, I wouldn't recommended bouncing around and watching the episodes out of order. Plus, each episode ends in a gnarly cliffhanger that make for some pretty binge-worthy Netflix viewing.
Here's the Format
In this show, racers compete across a massive industrial complex that sprawls out across 100 acres. It looks like a movie set and you can tell that no expense was spared in making this a hyper-realistic racing challenge. There are ten tracks with mind-bending obstacles that test the drivers' courage and racing ability. It's like watching Ninja Warrior for race cars.
Check out the electrifying trailer for Hyperdrive on Netflix.
The competition lets each racer take on the course in their own customized vehicle. For extra help with the obstacles, each racer has a spotter who relays upcoming track features and special instructions like "Go faster!" and "Two checkpoints coming up on the right." The communications system is the same one used during the Indianapolis 500.
First, it's a race against the clock as the competitors try to make it through the qualifying rounds. The top 3 racers of the qualifier automatically advance to the next stage of the competition. Racers who get the 3 slowest times are automatically eliminated. Everyone in the middle of the pack gets another chance to race the course again to earn their spot in the next round.
One of the most confusing aspects of the format was that some racers get a chance to compete in nearly every qualifier, getting better as the show progresses. However, other racers were only given a single shot at qualifying. The race announcers mention that this is a "twist of fate" but no other explanation is given for the seemingly flawed system of favoring some drivers over others.
Related: Is Bruno on Netflix worth watching?
After the qualifiers, there are knockout rounds. They begin about mid-season and make for some of the most dramatic moments of the competition. The slowest racer is automatically eliminated, but the next two drivers must compete head-to-head in a real race to move on.
I found myself literally on the edge of my seat at times. That's how exhilarating the knockout rounds are when it comes down to the final head-to-head races. Unlike an action film with clear cut villains and heroes, there is a general sense of comradery between all the drivers, even as they battle against one another directly. I found that to be quite refreshing.
Overall, the format made the show very thrilling to watch. It didn't feel like just another reality show. It felt like I was watching a real street racing competition. I had favorite drivers and favorite cars. I felt personally invested in their success and failure.
Course Obstacles are Insane
Standing in the drivers' way of ultimate glory are some next level challenges. The Leveler obstacle contributes to more than a couple pulse-pounding moments. Without giving anything away, the Leveler is certainly the obstacle to keep an eye on throughout the competition.
Basically, it's a giant teeter-totter that rises six stories from the concrete floor of the industrial grounds just daring the contestants to hold their nerve as they approach it. Drivers must race their vehicles up the incline and come to a dead stop six stories in the air while they wait for the Leveler to balance out and lower them back to the street on the opposite side.
Netflix's Hyperdrive drives cars the way you're too chicken to https://t.co/lld2IcQMaM pic.twitter.com/cF5g5DEXEs

— Jalopnik (@Jalopnik) August 2, 2019
That's just one of the totally insane obstacles that await these courageous drivers on Hyperdrive. Some of them are so dangerous that they have to be revamped mid-season for safety concerns. In Hyperdrive, you'll see real car crashes. This isn't a simulation. It's real.
Next Level Production
You can tell right away that this show aims to impress both automotive gurus and casual observers who just like watching exciting programs. Charlize Theron is an executive producer on the show, and she does make an onscreen appearance.
The course was specially designed to challenge these racers. It's created by Tanner Foust, the pro rally car racer, and Andrew Comrie-Picard, the stunt car driver extraordinaire. They scrapped some next level ideas like big air jumps and wall curves but wound up with some obstacles that truly stretch the imagination and abilities of even hardcore professional drivers.
Michael "The Count" Bisping of MMA fame is one of the hosts of Hyperdrive. I really liked his commentary as he does his best to be the comedic relief of the show and provide an every-man's perspective on drift racing.
For a guy who makes a living getting punched in the head, Bisping does an excellent job of sharing the stage with three other hosts – Mike Hill, Rutledge Wood, and Lindsay Czarniak.
The production of Hyperdrive was nothing short of a big budget action film like Fast & the Furious. They filmed only at night to intensity the dramatic effect and used truckloads of production lights. There is a crew of over 300 people involved. There were 20 manned cameras in use as well as an estimated 60 GoPro cameras.
A Great Crop of Drivers
Each racer brings their own unique style and strategy to the game. The 28 show competitors come from all around the globe, from various backgrounds with different types of cars. There are men and women, young and old.
You've got old school drifters who win street races and don't use a handbrake, new school upstarts who push the definition of drifting with technology, drag racers, police officers, and Cinderella stories who are just happy to be behind the wheel in a competition this ground-breaking.
One of the most notable contestants is Jordan Martin and his 2015 Lamborghini Huracan. A Lamborghini? In a drifting competition? That is correct. For those that don't know, Lamborghinis don't exactly make good drift cars. They're built for raw power on racetracks and don't slide around on streets that well.
Related: How Fast is the New Lamborghini Huracán EVO?
Martin's Lamborghini is equipped with all-wheel drive and has too much automated interference from the onboard systems, preventing the driver from making the manual on-the-fly adjustments needed to throw the tail end of the vehicle into a true drift. The precision elements of the course don't favor a big body super car.
Yet, that didn't stop this machine developer and inventor from Illinois from testing his mettle on the Hyperdrive course. With a 1,000-horsepower supercar, Jordan Martin certainly has the fastest car in the competition, but he needs to make some ingenious modifications to his Huracan to make it a true competitor in Hyperdrive.
Essentially, Martin and his team developed a control switch that toggles back and forth between all-wheel and rear-wheel drive. It sounds cumbersome, but you'll have to watch the show to see if Martin's 2015 Lamborghini Huracan makes a run for the top spot in a precision-driving drift competition.
These drivers are all fantastic. Each competitor has a compelling story of how they got to this competition. Most of them get a cinematic mini-movie at some point during their tenure on the show to detail their motivations. Their personal stories make watching their races more fascinating.
Is Hyperdrive Worth Watching?
You'd be crazy NOT to add this series to your list on Netflix. Each race is exciting, and you never quite know what to expect from the next episode. The producers of the show do an excellent job of capturing the roar of the engines and highlighting each driver's personality as well as their racing style.
Admittedly, the qualifying rounds get a bit repetitive. Even though the obstacles are slightly adjusted each time, essentially, you're watching the same thing happen over and over again. It's like playing through a video game with the same game mechanics for every level.
Yet, there are some unexpected moments in Hyperdrive that remind you that anything can happen at any time. This is real racing. Just when I thought I could check my smartphone, something unreal would happen on the show. So, by the time Hyperdrive entered the knockout rounds I couldn't tear my eyes away, even for a moment.
I would like to see a larger variety of cars in the next season. It was a bit disappointing not getting a chance to see more supercars, but these are real people racing their own custom vehicles. Not everyone who owns an Aston Martin is willing to risk their paint job and fenders for my entertainment. I get that.
This show is certain to be one of the most popular programs on Netflix, so I'm sure it will come back for a second season and more drivers will line up to compete. Meanwhile, glue your eyeballs to this show if you like racing. You won't regret it. Make sure you check out Hyperdrive on Netflix.
Have you already watched season one of Hyperdrive? Did you have a favorite car or driver in the competition?