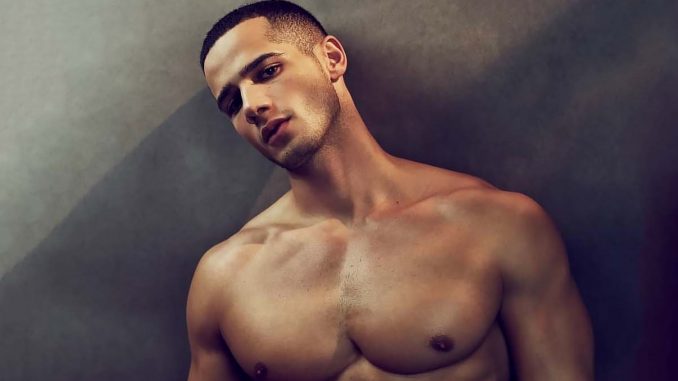 Jordan Torres Quick Facts
Are you a fan of model Jordan Torres? Lots of people are and that includes me. I started following the guy on Instagram after a buddy showed me his pics. It's not like my friend had any inside baseball on him or anything because the photos were from Instagram.
Given the level of interest in this model, I thought I'd do some research and create a post. Yes, that may sound shallow, but trying to learn more about the man behind the pictures isn't all that easy. That's because Torres doesn't do a lot of interviews.
To help get at the answers, I decided to do a bit of sleuthing. What follows are 5 quick facts on model Jordan Torres that might surprise you. As part of this post, I've also included a few select pics that come from his Instagram account.
Are you ready? Check it out.
Pop File: Jordan Torres
Date of Birth: July 16, 1993, Puerto Rico
Height: 6'2
Weight: 187 LBS
Eye Color: Brown
Shoe Size: 12 Wide
Zodiac Sign: Cancer Male
1. Basketball is his favorite sport
Jordan loves sports in general, according to the video released by DT Model Management (2018) that features him. But his favorite sport is basketball, as shared in the YouTube piece. Jordan also shared that at one time, he did play professional rugby.
2. Getting arrested changed him
In an interview with Kulture Hub, Jordan revealed that he had a run-in with police and that it landed him behind bars. What happened isn't exactly known, but the experience was powerful enough for him to switch gears and change his life.
Related: Skin secrets of male models!
He told Kulture Hub: "Once I got arrested, and everything, that's when I knew street life wasn't for me."
3. Family is important to him
Sadly, Jordan lost two of his older brothers to violence; something that is a part of life in the Bronx. To keep him reminded of their memory, he has a tattoo of each of their names on the inside of his writes.
4. Started modeling in 2012
If you thought Jordan was new to the modeling scene, think again. It all began back in 2012 he started doing shots for Givenchy by Riccardo Tisci in Paris Fashion Week. He was around 20 years old at the time.
5. He's outdoorsy
The last fact on Jordan Torres is that he's outdoorsy. I'm not making it up. When you review his Instagram account, you can see that many of the photographs are taken outside. My favorite is the one of him camping with his dog.
Wrap Up
Well, that you have it – a quick rundown of five facts on Jordan Torres. Hopefully the next time you see his pics, you'll have a little context about who the guy is.
Are you a fan of Jordan?
—
Related Posts