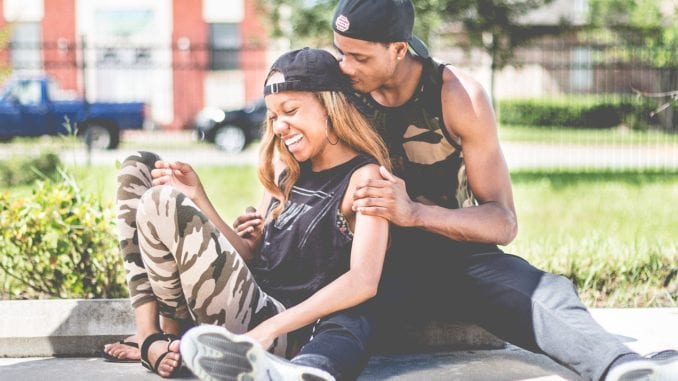 Quick relationship tips
Learning how to improve your relationship doesn't have to mean seeking the advice of a therapist or attending a couples retreat at an expensive spa. You can improve your bond with your mate simply by making small adjustments to your routine.
Ongoing actions often mean more to your partner than weekends away or dinners at fancy restaurants. Integrate the following five tips into your love life, and you'll be surprised at the improvement you'll see in your relationship.
1. Send Loving Text Messages
A loving text message lets your girlfriend lets her know you are thinking of them. Save the explicit thoughts or sexually charged messages for when you are alone together.
Something as simple as a "I'm thinking of our first date together" text message can brighten your partner's day.
2. Write Romantic Acronym Messages
Acronyms are a simple way to let your loved one know how much they mean to you. Use a word that describes your sweetie and turn it into an acronym to show you care.
Write your acronym message on a piece of paper and tuck it in their lunch bag or attach the note to the kitchen fridge for them to discover. They will be touched by your thoughtfulness, and just might reciprocate your gesture.
via GIPHY
3. Make Breakfast in Bed for No Reason
Breakfast in bed doesn't have to be reserved for special occasions. Something as simple as a muffin and a cup of coffee served on a tray can let your partner know how important they are to you.
The best part about this tip is you can jump in bed with him and enjoy the treat together.
4. Watch Their Favorite Shows Instead of Your Own
Watching your sweetheart's favorite television programs is another way to show you care. Turn on their favorite show, cuddle up next to them on the couch, and make a real effort to enjoy their program without complaining.
They'll appreciate your effort to watch their TV programs instead of your own, and might even reward you with amorous cuddling during the commercial breaks.
5. Give an Unexpected Steamy Kiss or Giant Hug
Unexpected signs of affection can be a real turn-on. Hug your partner and hold them for an extended period of time without saying a word. Give him a passionate kiss without the expectation of love making.
In other words – do it just because.
Unexpected displays of affection show your loved one you appreciate their presence in your life, and that you don't take your relationship for granted.
It's easy to improve your relationship through small, daily actions. You needn't buy a dozen roses or whisk them away on romantic vacations; something as simple as a thoughtful text message can give them a warm inner glow.
Incorporate these five relationship-improvement tips into your love life, and you'll be amazed at how much stronger your romantic bond becomes.