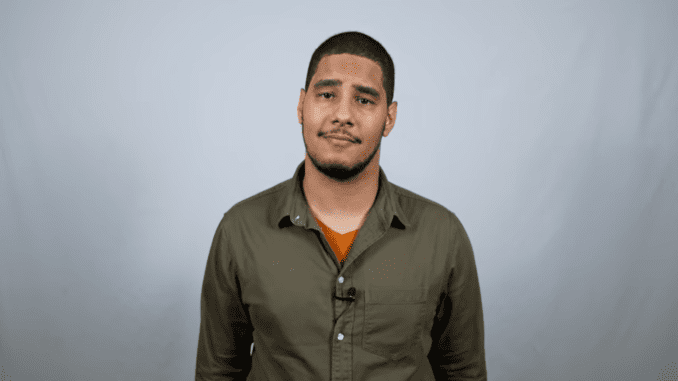 A Dating App For One?
One North Carolina man is making himself a cut above the rest… by eliminating the rest.
Now we here have tried or heard of everything when it comes to dating and dating apps. At least, we thought we did. But then here came Aaron Smith showing us there's still plenty more to learn.
Aaron Smith from Greensboro, North Carolina has just become our new hero. The reason why? This YouTuber, who usually uploads content about tech gear, has created an app banning all men but himself.
At first, we weren't sure if the app and conjoining video were meant primarily as a joke or with some seriousness to them. Despite this, we enjoyed both anyway. But upon further investigation, it looks like Smith is at least selling the app as being partly serious. At least, that's what he told WFMY News 2.
"The biggest problem with the other apps is that my face is not featured prominently," Smith told the news source.
The way the app works, women will sign up for the app and swipe away like on Tinder. The thing is, when they swipe away from one man, Aaron, they'll immediately be faced with another photo of Aaron. Ultimately, he's made an app where he's the only man on it. So women who stumble upon the app are only seeing him as a romantic option.
"If life gives you lemons, you should first make lemonade," he explained as an analogy to represent his situation. "Then make sure no other companies can produce or distribute their own soft drinks. So the only game in town is lemonade."
But how did Aaron create the app? While he may have a YouTube channel to discuss tech and gear, Aaron Smith still needed support to create the app of his dreams. So, he enlisted the help of his friend Scott McDowell.
"All of us who have done online dating in some sorta way can all relate to the fact that it really does sometimes suck."
But that's not all, Aaron even created the above YouTube ad to promote the app online. So people who google Singularity have this video to check out as well.
Now we don't know how many women will fall for this trick of an app, but we do applaud Aaron Smith for even trying. In a world where dating has gotten very complicated, we have to appreciate any creative effort put in at all.