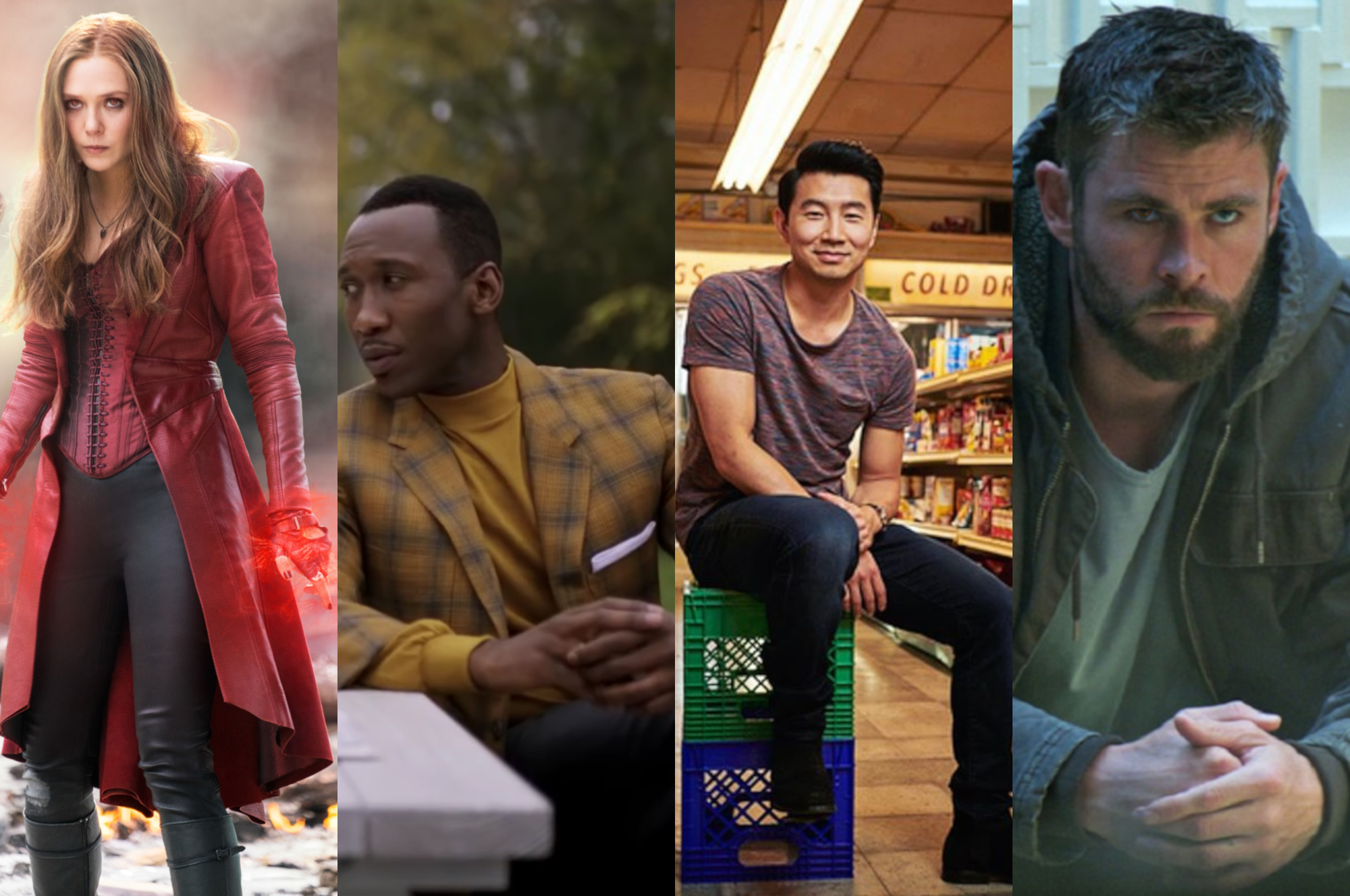 Things are not looking good for Marvel fans.
Last July, we introduced you to the Marvel Cinematic Universe's Phase 4 plans. It was short, beautiful, and focused on diversifying the globally successful franchise. New superheroes were set to be introduced, less spotlighted characters like Falcon and Scarlet Witch were being given their own programs, and those canon inclusive shows were to be streamed on Disney+. But now, everything is being moved back by months and in some cases… years! But how exactly has the MCU's Phase 4 changed thanks to the Coronavirus? Here's all the info you need down below.
Move Back One Space
First off, Black Widow was set to release on May 1! The film would have opened up in the perfect spot to kick off the summer blockbuster season. In addition, it was finally the time for Scarlet Johansson to shine. After lobbying for a Black Widow solo film for years, the project was finally given the greenlight. (Though, it came after the end of Avengers: Endgame). But now, the movie has been pushed back to November 6. This means we're only getting one Marvel movie this year. Also, we will have waited a year and a half since the last Marvel film Endgame.
After that, most of the films were moved back by one spot. This means The Eternals is set for February 2, 2021; Shang-Chi: And the Legend of the Ten Rings will go up on May 7, 2021; Thor: Love And Thunder will release February 11, 2022; Black Panther will return for his second movie on May 6, 2022; Captain Marvel 2 will drop on July 8, 2022.
And heads up for Mahershala Ali fans, the Blade movie is nowhere to be seen on this timeline.
Spidey Too?
But that's not all. It seems there's been a recent development involving Spider-Man too. It looks like Disney had to play nice and allow Sony to shoehorn the next Spider-Man movie into the middle of all this chaotic shuffling. Seeing as Sony still owns the rights to Spider-Man and it's still their biggest moneymaker, we understand why they did it. But, the shuffle ultimately hinders the grand MCU storyline and Marvel fans. You see, it's because Doctor Strange in the Multiverse of Madness had to give its new spot of November 5, 2021 to the third Spider-Man movie.
This is unfortunate for several reasons. First, it halts the overall storyline. The Disney+ show WandaVision was set up to be directly connected to the next Doctor Strange movie. The end of WandaVision would serve as the prequel for Doctor Strange 2. With Doctor Strange getting pushed back to TWO YEARS from now, there will be over a year between the two stories.
In addition, Doctor Strange is set up to be the MCU's first horror/scary movie. A release date just after Halloween would have been perfect. Now, it's going up in March. And, lastly, the film was expected to be the next pseudo-Avengers movie (like Captain America: Civil War). We will now have to wait two years to see all of the characters together again.
Disney+
Speaking of Disney+, the halting of production due to the coronavirus also meant the halting of the MCU Disney+ shows. Falcon and the Winter Soldier, which was set to release in August of this year, was still mid-way through production. As such, the August release date may have to change. Though, it hasn't just yet. Plus, there's already the before mentioned mishap with WandaVision and its tie-in to the MCU movies. That series may get its December 2020 release date pushed back in order to accommodate the shift.
As for the other two shows, What if…? is set to be an animated series full of "what ifs" about the MCU characters. For instance, what if Captain America's lover Peggy Carter became a superhero instead of him? Or, what if T'Challa became a space vigilante? As such, the production for the Summer 2021 show is not as halted by the pandemic as other projects. As for the Loki and Hawkeye shows, set to release in Spring and Fall of 2021 respectively, the productions haven't even started yet. So, there's not as much of a worry there. Though, those projects may get pushed back as well.
Then we don't know ANYTHING about the other confirmed projects like She-Hulk, Moonknight, and Ms. Marvel.
The Timeline
So, here's the timeline again for anyone who needs it:
The Falcon and the Winter Soldier (August 2020)
Black Widow (November 6, 2020)
WandaVision (December 2020)
The Eternals (February 2, 2021)
Loki (Spring 2021)
Shang-Chi: And the Legend of the Ten Rings (May 7, 2021)
What If…? (Summer 2021)
Spider-Man 3 (November 5, 2021)
Hawkeye (Fall 2021)
Thor: Love and Thunder (February 11, 2022)
Doctor Strange in the Multiverse of Madness (March 25, 2022)
Black Panther 2 (May 6, 2022)
Captain Marvel 2 (July 8, 2022)
Blade (?)
She-Hulk (?)
Moonknight (?)
Ms. Marvel (?)
MCU Post-COVID19
So that's it for how the Marvel Cinematic Universe's Phase 4 has been affected by the current pandemic. Was there something we missed? Is there are project you're most upset to see pushed back? Let us know down in the comments below.