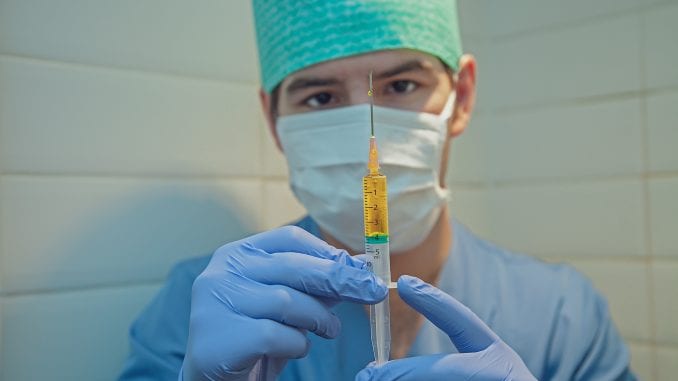 A Vaccine In The Works?
There's an HIV vaccine in the works, and early trials are looking impressive. But, what does that 97% effectiveness data really mean? And, why did it take so long for health experts and researchers to get here? We'll look at all of that, and the future of HIV prevention!
Why Did It Take So Long?
Now you might be wondering, "Why did it take this long to get a promising vaccine option?" Well, health experts and researchers have tried and have come a long way since the 1980s. But, the problem is that HIV mutates at a rapid rate. On top of that, the virus has multiple subtypes. Due to that, researchers have been hard-pressed to find a solution that can affect and fight all the different versions of the virus found all over the world.
And, that's where this new vaccine comes in. While it is in the early stages, the research team behind this vaccine sees it as a possible way to fight the virus. The potential vaccine is being made to help the body adapt to the evolving virus by teaching the body to develop "broadly neutralizing antibodies."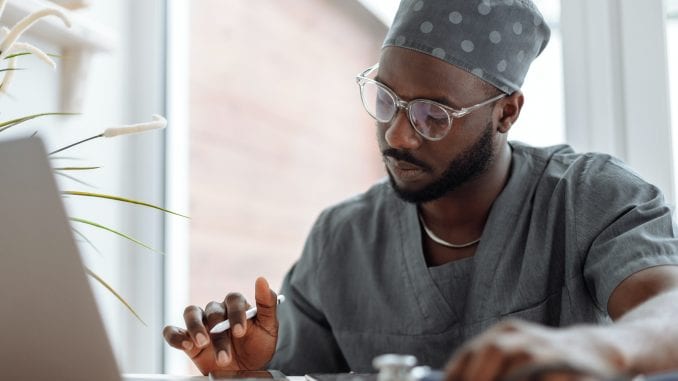 Related: Why You Shouldn't Fear The COVID-19 Vaccine
The Study
In order to develop this blossoming vaccine, the International AIDS Vaccine Initiative and the Scripps Research Institute in La Jolla, California are conducting a joint study. According to ABC News, the study is in the middle of an early-stage clinical trial.
According to IAVI CEO Dr. Mark Feinberg, Ph.D., the research is based on "identification of a subset of HIV-infected individuals … who, in the course of their infection, do make so-called broadly neutralizing antibodies, which basically means these antibodies are able to potently block infection of diverse HIV variants, and that is the key goal."
So far, the way the study has been going is having 48 HIV-negative adults take one of two doses. In the phase 1 clinical trial, the subjects received two doses of either the vaccine or the placebo. After receiving those doses, two months apart, the data found that 97% of subjects who took the vaccine showed early signs of being able to develop the broad antibodies.
"This study demonstrates proof of principle for a new vaccine concept for HIV, a concept that could be applied to other pathogens, as well," William Schief, Ph.D., a professor and immunologist at Scripps Research and executive director of vaccine design at IAVI's Neutralizing Antibody Center, said in a statement.
"With our many collaborators on the study team, we showed that vaccines can be designed to stimulate rare immune cells with specific properties, and this targeted stimulation can be very efficient in humans," he added. "We believe this approach will be key to making an HIV vaccine and possibly important for making vaccines against other pathogens."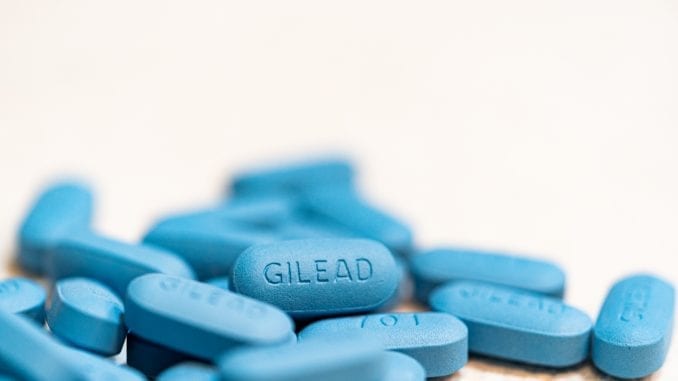 Related: PrEP For Beginners: What To Know About The HIV-Preventive Drug
PrEP
Keep in mind, this HIV vaccine is just in the early stage of clinical trials. while things are looking promising with that potential vaccine, it will take several years before everyday people could get their hands on it. But don't worry, there are many other options in the works for the future of HIV prevention.
For instance, the ways that people can take PrEP are evolving by the day. Pre-exposure prophylaxis is a medicine for people at risk of contracting HIV. When taken daily, PrEP is 99% effective in preventing infection due to sex and 74% effective for risk due to the injection of drugs. Keep in mind, you should keep using a condom while taking PrEP because it doesn't protect you from other sexually transmitted infections (STIs) like syphilis or gonorrhea.
Currently, there are two main drugs for PrEP: Truvada and Descovy. Truvada was the original drug, and the above-mentioned stats are based on it. In 2019, the Food and Drug Administration approved a second drug from Gilead Sciences, Descovy works just like Truvada but is slightly more effective and is slightly less toxic to the bones and kidneys.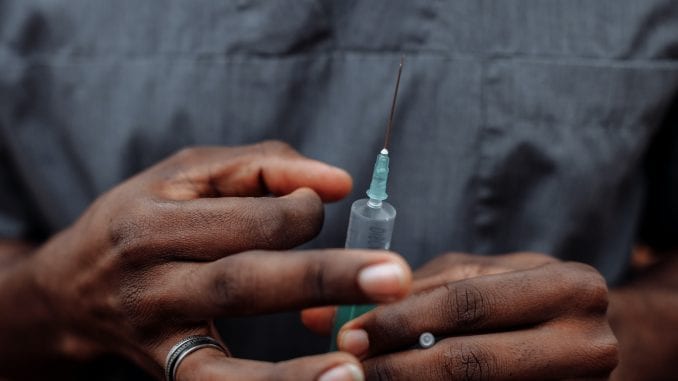 Future Options
But what if you don't want to take one pill a month? Are there other options for HIV prevention that are just as effective as PrEP? So far, no. But, there are other options in the works. Just as there's this vaccine in the clinical trials, there are trials for other HIV-prevention options.
In March, the annual Conference on Retroviruses and Opportunistic Infections (CROI) heard about new research data on a monthly PrEP pill. Islatravir, formerly known as MK-8591, conducted two stages of trials. In order to be approved by the Food and Drug Administration (FDA) drugs have to go through three trials. After going through its second, Islatravir was found to be "extremely potent [with] an extremely long half-life."
According to Dr. Sharon L. Hillier, the director of reproductive infectious disease research at UPMC Magee-Women's Hospital in Pittsburgh and a researcher on the drug, the drug is "a long-acting agent that can be used for prevention or treatment."
The phase 2 trial saw 250 low-risk participants taking a placebo or Islatravir for six months. The people who took the actual drug showed signs of "rapid, sustained, and adequate distribution" with their levels "above the prespecified PK threshold for HIV-1."
Then in 2020, the drug company GlaxoSmithKline said that they are working on an injectable drug called cabotegravir. They claim that the injectable is 69% more effective than Truvada.
"Individuals have to show up every eight weeks in the clinic for the injection but in-between there is not a need to take a pill daily, so you really change the equation for adherence with a long-acting (drug)," Kimberly Smith, the head researcher for GlaxoSmithKline's ViiV unit, told the Thompson Reuters Foundation.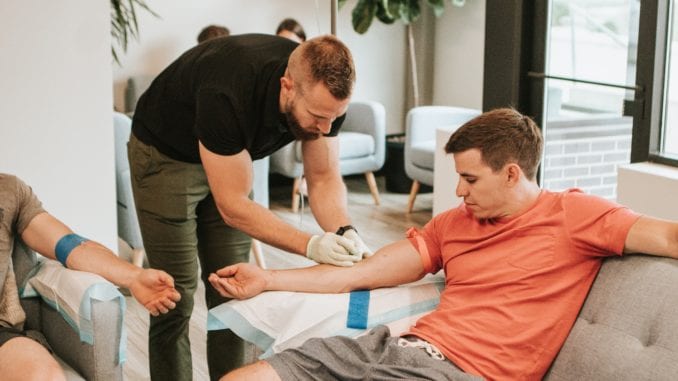 The Future of HIV Prevention
So, it looks like the future of HIV prevention is looking pretty sweet. Though, it all looks to be still pretty far in the future. Nothing gonna come to your pharmacy anytime soon. But even with that in mind, the idea of an HIV vaccine is a pretty exciting thought.