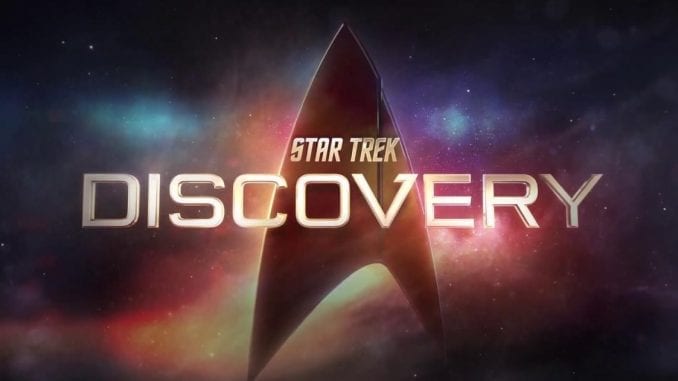 Star Trek and Diversity
The Star Trek franchise is doing better than ever. There are 3 different series running at the same time. There's the quirky animated comedy Lower Decks, The Next Generation spin-off called Picard, and lastly there's Star Trek: Discovery.
Discovery is getting most of the buzz right now because it's a series that takes the franchise into all new territory. In 3 seasons, it has completely thrown out the rule book of Star Trek canon, reinterpreted alien species, and set precedents in terms of diversity and inclusiveness.
What's Star Trek: Discovery All About?
In an attempt to steer clear of the constraints of the existing Star Trek rulebook (and the show's critics), Star Trek: Discovery has made a bold leap into the future. The third season begins with the crew of the starship Discovery leaping 950 years into the future.
That's quite convenient for the writers of Discovery because it allows them to break new ground for the franchise and get out of some sticky entanglements when it came to Discovery's creative retelling of Star Trek history.
Now, in the third season, Discovery is free to write its own story and what a story it's turning out to be. Starting the first episode on location in Iceland, the series lead Commander Michael Burnham, played by Sonequa Martin-Green, touches down in the 32nd century.
Related: 7 Facts About Wilson Cruz That Will Inspire You
The entire crew of the starship Discovery soon follow, and Burnham must reunite with them. The new galaxy that they enter is fraught with new dangers that the crew of Discovery must face without the protective wing of their precious and idealistic United Federation of Planets.
What I didn't like about the previous 2 seasons of Discovery was that each episode flowed too seamlessly into the other, creating a mega movie that was intense but nerve-racking to keep up with. Thankfully, the new season of Discovery is much more episodic.
Nearly all of my favorite Star Trek shows had this format. Voyager, The Next Generation, and Deep Space Nine were largely episodic shows that viewers could enjoy in bite-sized pieces. At first, Discovery was an assault to this paradigm of the franchise, but it seems as if the show has settled down a bit.
People of Color in Prominent Roles
Star Trek has a long and proud history of opening the curtains with Black actors in prominent roles. Think back to Uhura (Nichelle Nichols) on the original Star Trek, Lieutenant Commander Worf (Michael Dorn) on Star Trek Next Generation, and Captain Sisko (Avery Brooks) on Deep Space Nine.
Well, Discovery has taken the baton with the first female Black leading role in Commander Michael Burnham played by Sonequa Martin-Green. In the third season, she is joined by Cleveland Booker, played by David Ajala. Together, Ajala and Martin-Green carried the entire first episode.
Even behind the scenes, people of color are getting more representation. African American producer and director Olatunde Osunsanmi directed 8 episodes. Michelle Yeoh of Crouching Tiger, Hidden Dragon fame also has a leading role in the series.
Do you realize that 3×01 was basically three people of color and aliens (people in make up). I don't remember one white face on screen. How refreshing. 90% of the episode was Michael & Book – two black actors killing it#StarTrekDiscovery pic.twitter.com/kTWsCrcsWw

— ✊🏿✊🏾Black Lives Matter✊🏽✊🏼 (@angelfireeast24) October 16, 2020
Groundbreaking Roles for the LGBTQA+ Community
Since its inception, Star Trek has always been about pushing boundaries and using science fiction to illuminate current struggles in society. Gene Roddenberry, the show's creator, would be proud of the new precedents set by Star Trek: Discovery.
Related: Star Trek Finally Going Gay – Get Your Rainbow On
Discovery's third season will witness the franchise's first transgender and non-binary characters in prominent roles. Blu del Barrio will play Adira, a non-binary character. Blu is a non-binary actor in real life, too. Ian Alexander will play the role of Gray, a transgender role on Star Trek Discovery. Ian Alexander is probably the first out transgender Asian-American to appear in a TV series.
The opening season of Discovery saw the first openly gay couple in the franchise. Paul Stamets and Hugh Culber (Anthony Rapp and Wilson Cruz) really gave the series some emotional grounding during their complicated relationship on screen. They weren't just a gay couple, Stamets and Culber were amazing in creating romantic chemistry and dynamic scenes that increased the tension of the show.
#StarTrekDiscovery is proud to stand with LGBTQ youth against bullying, today & every day. Happy #SpiritDay from the entire #StarTrek universe! 💜💜💜 pic.twitter.com/UCgKEvJ5EQ

— Alex Kurtzman (@Alex_Kurtzman) October 15, 2020
In a Yahoo press release, co-showrunner Michelle Paradise said, "We take pride in working closely with Blu del Barrio, Ian Alexander and Nick Adams at GLAAD to create the extraordinary characters of Adira and Gray, and bring their stories to life with empathy, understanding, empowerment and joy."
Pandemic Proofing the Next Sci Fi Hit
There was always a question of whether Star Trek: Discovery would survive the pandemic, given that it has so much action and special effects. It was difficult to tell how all those explosions and lasers could be pulled off without big studio sit-ins and big production crews that don't allow for social distancing.
However, the new season was successfully produced to a high standard. It's also one of the first TV-style shows with heavy VFX done from home studios. Other production units will surely look to the Discovery team to learn the ropes of producing big budget entertainment that's also COVID safe.
Actors and crew were quarantined before they began working. Then, they were broken up into pods that could be replaced if anyone got sick. Producing the third season during a pandemic became a massive, almost militarized operation, but Kurtzman was up for the challenge.
There were all new challenges when it came to post-production. Members of the cast had to do 3D body modeling from their own homes. They were sent the equipment by the production company to help make the show's special effects.
In an interview with IndieWire, showrunner Alex Kurtzman, revealed that "Our editors, miraculously and heroically, took their editing bays into their living rooms," Kurtzman said. "And we cut the entire season, in collaboration, just the way I'm talking to you right now. We also scored the entire season, mixed the entire season, color timed the entire season, all from this laptop [over which this Zoom interview occurred]."
The Future of Star Trek: Discovery
Don't you hate it when you're just getting into a new series and it gets canceled. It's been happening a lot lately, but you don't have to worry about Discovery going off air any time soon. Just a day after the third season premiered, CBS announced that a fourth season was greenlit for production.
The fourth season will begin production in early November in Canada. You can find new episodes of season 3 every Thursday with CBS All Access. If you're watching Star Trek Discovery on Netflix then you can find new episodes released every Friday.