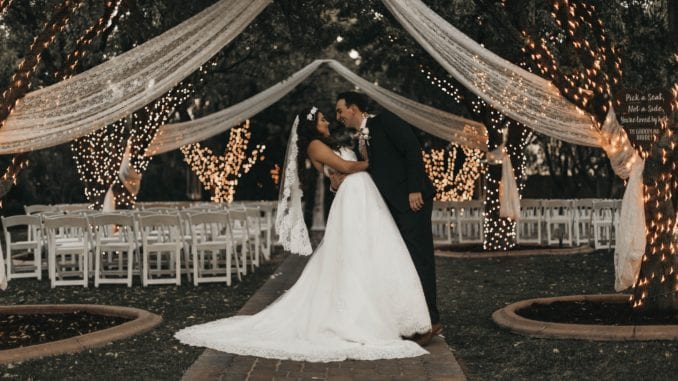 Can a wedding greatly affect a nation's economy? Some old info and a new study say so.
When Love Meets Economy
When it comes to love, many don't contemplate it a heavy price point attached to it. But it seems that mistake is very wrong. That's especially true if you take into account the wedding process. Love and marriage is beautiful, but Americans have made a habit of putting an insane amount of money behind a loving couple's union.
From buying the engagement rings, to organizing the wedding, and ending with an enjoyable honeymoon. There's a lot that comes with holding a wedding and all of that ends up bettering the city's, state's, and country's economy.
For example:
Buying a ring: Buying a wedding ring is expensive. Many people take out loans or save up for years to do it. That money then directly goes into the jewelry store and the overall economy. (Though caution: it does go into the dirty diamond business as well).
Renting a venue: By renting out a venue, you are supporting businesses (big and small). You get brownie points if you do so with a venue in your local area. Support your community!
Employing staff: Once you have a venue, you need staff to work on it. Many venues come with staff as part of their package, but some don't. Then, you might have to look elsewhere for wait staff, a chef, musical accompaniment, and more. It can be costly, but at least you're supporting the people.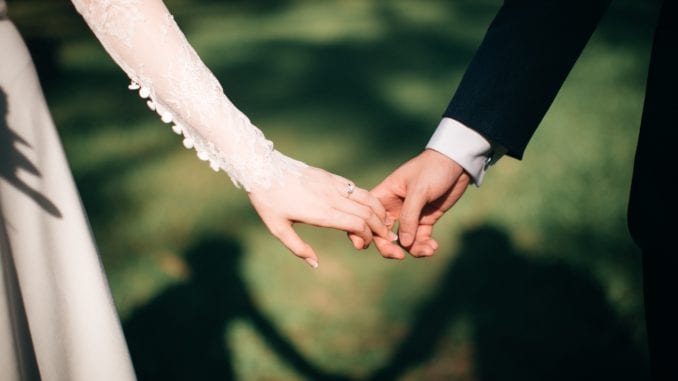 Buying wedding gifts: Once your invitations are in the mail, your guests will want to buy gifts. Wherever they buy these gifts, they are supporting business and thus helping the economy.
Guest Travel (& Lodging): Depending on where the venue is, some guests will have to travel there. If it's a destination wedding, your guests will have to drive/fly/train to the event & maybe even stay at a hotel. All of that takes money and gives money to several different sources.
The Clothing: Plus, you've got to look the part at a wedding. Whether it's the bridal gown, the groom's tux, the wedding party's outfits, or the guests' digs, there's money in every outfit that walks into your venue. All the clothing stores you bought those clothes from thank you.
The Honeymoon: Lastly, the honeymoon. Oh, the oh so expensive honeymoon. No matter where you plan to go, you will spend money traveling, staying, and enjoying your honeymoon location. And that goes to the economy there and whatever businesses are connected to your trip.
Wow! Publicly displaying your love for someone can cost a pretty penny!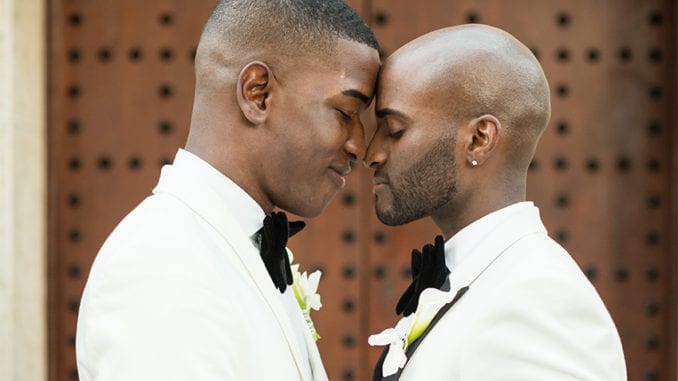 Gay Money Is Powerful
But it's not just straight couples that are putting their loving money towards the economy. Same-Sex couples are pulling their weight too. In fact, same-sex weddings have greatly boosted state and local economies since being legalized in the United States of America.
As Reuters reports, same-sex weddings have added an estimated $3.8 billion to the U.S.'s economy. In addition, $3.2 billion was spent on these weddings, an extra $244 million went towards state and local tax revenue, and around 45,000 jobs were supported by gay weddings. Plus as CNN points out, $543.8 million was spent by out-of-state wedding guests over the years. Then according to a new study from the Williams Institute of California's UCLA School of Law, nearly 300,000 same-sex couples have gotten married since the U.S. Supreme Court ruled on marriage equality.
"Marriage equality has changed the lives of same-sex couples and their families," said the study's lead author Christy Mallory, state and local policy director at the Williams Institute. "It has also provided a sizable benefit to business and state and local governments."
This is just another reason way that the USA has prospered since legalizing marriage equality. But not only do same-sex weddings support the country's economy, but they also lead to better economic and emotional stability for LGBTQ people.
According to a 2016 study, same-sex couples experience similar levels of stability to their heterosexual peers. Plus, both types of couples experience an associated instability if they live in a state with a same-sex marriage ban.
All of this has come to fruition thanks to the Supreme Court legalizing gay marriage back in 2011. Though, the journey to that landmark court decision started in Massachusetts when it became the first state to approve gay marriage in 2003. Now, the United States is one of 28 United Nations' members that recognize same-sex marriage. Costa Rica was the most recent nation to join that list after implementing marriage equality last week.