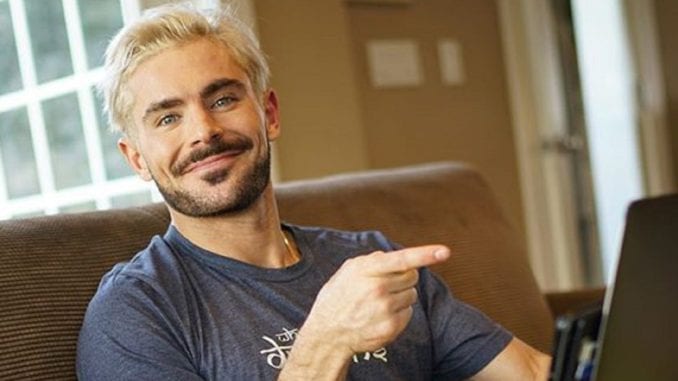 Men & Dye Jobs
We love it when men dye their hair a different color.
Nowadays, we like it when men can be confident and make bold fashion choices. It's not only men's formal wear that needs an update, men's hair does too. No, we're not advocating for every man to grow out their beards to the floor or start fashioning a manbun. But we'd be down for seeing more shades of the rainbow on men's heads.
Let's face it, many men out there are afraid to experiment with their looks. They get bogged down by what they know or societies standards of male beauty. Men think that being simple and basic is best, but it doesn't have to be. Choosing to dye your hair red or blue for a few weeks, or maybe even months, shouldn't be considered bold but just a decision up to every individual man.
What we're arguing for is choice. The choice and option to dye your hair and one of the made colors of life.
And as an example, just look at Zac Efron.
Related: Hair Dye for Men: Best DIY Options to Get the Grey Out
Zac Efron's Going Purple
Now, Zac Efron is not afraid to dye his hair. The Greatest Showman actor is now known for his bleach blonde hair, and we thank him for it. After all, he's getting the world, and other guys, used to the look of a man with dyed hair. But now, we're happy to hear he's taking up a new color.
It appears that Efron is a fan of soccer and he, like many others around the world, is kneedeep in frenzy over the Women's World Cup. And it looks like Efron's got a favorite in the championship.
Efron recently tweeted out that he's "dying [his] hair purple" in honor of soccer star Megan Rapinoe.
I'm dying my hair purple. Let's go!! #USWMNT #Rapinoe ❤️

— Zac Efron (@ZacEfron) June 28, 2019
American soccer player Megan Rapinoe is a winger for the Seattle Reign. The winger and her team have won ten games in a row in the Women's World Cup so far. This has set a new record for the tournament. Plus, the team made the semi-finals after beating France 2-1.
Other Colors Than Platinum Blonde?
This announcement from Efron is a great share for several reasons. It shows Efron's support of female athletes and athleticism, it gives attention to the latter, and it also shows how men can be bold with their appearance. Not only that, but it does that on a different shade than the typical platinum blonde.
It seems that when men do decide to dye their hair something other than the typical black or brown, many favor the light blonde/almost white color more than anything else. It's almost the starter dye job or the training wheels for men wanting to dye their hair.
But once they get past that, men can see the creativity and splendor of dying hair a color of the rainbow (and beyond). We wish more people would dye their head purple, or red, or green, or orange… Alright, maybe not orange.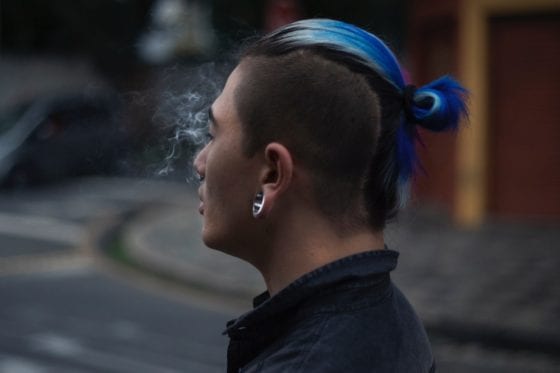 Would You Dye Your Hair?
So while Zac Efron's going purple, we want to ask, "Would you join him?" Would you readers out there dye your hair a color of the rainbow? And if so, what color would it be? Make sure to let us know your thoughts down in the comments below.