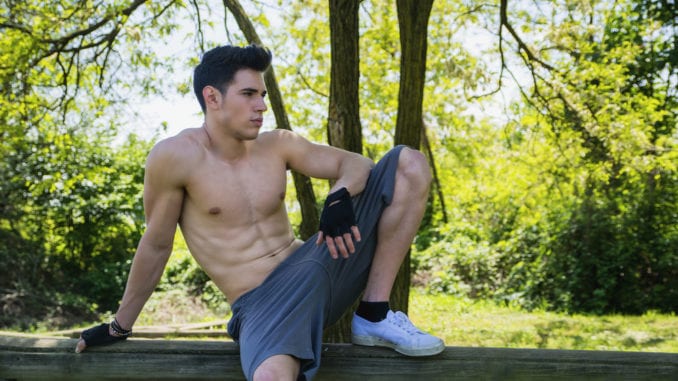 Undercover Cops Are Cruising D.C. Parks?
Deplorable doesn't even start to describe it.
U.S. park police in D.C. are posing as trades looking for hookups to lure men into having public sex in federal parks. They then arrest the men for the crime.
According to the Washington Blade, 26 arrests have been arrested in the past year connected to Meridian Hill Park in D.C. In each case, gay and bisexual men were arrested for having sex in the public park. According to Sgt. Eduardo Delgado, these 26 arrests have resulted in charges like Disorderly Conduct, Lewd Acts, Unlawful Entry, and Simple Assault (Sexual).
"The U.S. Park Police receives complaints about lewd acts that occur within Meridian Hill," Delgado said in his email. "As with any other complaint of illegal activity, we then take actions to stop it," he said. "Plain clothes officers are just one method of enforcement sometimes used to deter, stop, and/or arrest violators within the parks."
Elaborating on that last note, John Albanes, who is defending several of the charged men, condemned the police for their undercover schemes.
"I am on a D.C. Superior Court trial lawyers association listserv and recently several criminal defense attorneys on the email list have mentioned that they have had criminal cases involving essentially the same set of facts," Albanes told the Blade. "[U]ndercover plain-clothes Park Police officers entice men in Meridian Hill Park for purportedly consensual sexual activity and then proceed to arrest their targets for a crime (often misdemeanor sexual abuse)."

"I find this pattern extremely disturbing and reminiscent of the Stonewall days when gay men were often the target of police discrimination. The tactics used in these cases just fly in the face of proper police work and should be exposed," he added.

"The officers are posing as willing participants in a consensual encounter between adults," Albanes said. "The target is deceived into thinking that what he is about to do is wanted. This raises serious doubts about whether the government can prove criminal intent."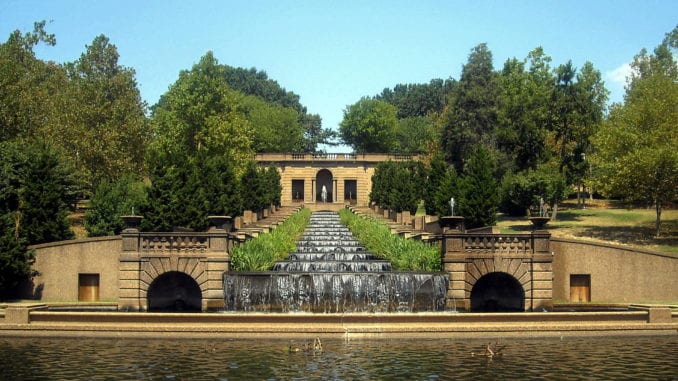 Related: 18 Men Arrested in Raid on Florida Parks Known for Gay Cruising
A Return To Homophobic Form?
It's important to note that Meridian Hill Park, also known as Malcolm X Park, has been known to be a cursing spot for Black gay/bi men for decades now. But with the use of dating apps and sites rising in the past two decades, the need for such cruising locales has been pretty slim. In fact, the Washington Post describes Meridian Hill Park as a "gathering place for all of the District's disparate tribes: black and white, rich and poor, young and old, immigrant and local, gay and straight, boring and bizarre." But apparently, the decrease of activity didn't stop the police from pulling this undercover tactic on those who remained.
Don't get us wrong. At the end of the day, having public sex is a crime. But as Newsweek reports, most of the men typically attempted to bring their potential sexual partners home after meeting in public. In addition, the meeting part of cruising typically occurs late at night in heavily wooded or otherwise secluded areas.
The biggest concern, however, is how Park police handled the arresting of these men. The trick tactic of undercover cops is one reminiscent of Stonewall-era times. It also reminds of what's happening in South Korea where it's illegal (and jailable) for men to engage in gay sex while serving in the army. Some military officials have gone so far as the use Grindr to trick gay/bi men into getting caught having gay sex (or even just being in a relationship). This, and the fact that the country still has a two-year-long draft period for all male citizens, presents a problem for gay/bisexual men.
But now that news is spreading of these 26 arrests in D.C., maybe Park Police will pull back on this questionable tactic.