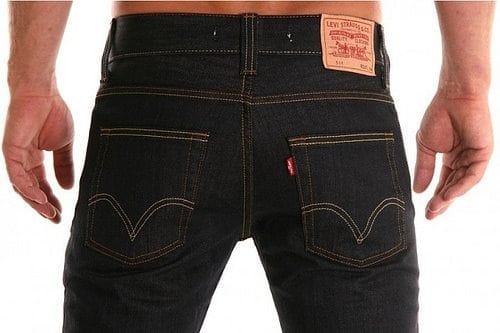 Pegging is the Straight Man's Way To Bottom
Recently, a man wrote us and shared with is his love for pegging. You may be wondering what that term means – pegging. Well, in simple terms pegging is basically a situation where a male who identifies as straight gets into being thumped by his female companion who is wearing a strap on toy – also referred to as a penetrator.
You may also be curious if this activity means that the guy getting pegged is hiding in the closet and is perhaps gay or bi. We wondered the same thing and decided to solicit a bunch of men who are into this bedroom activity.
Before continuing, it is important to state that intimacy comes in different forms and just because a guy likes riding like a pro doesn't necessarily mean he is "gay". And so without further delay, what follows are 10 comments from straight men who share why they are into pegging. Be sure to vote in our pegging poll at the end of this post.
Let's jump right in!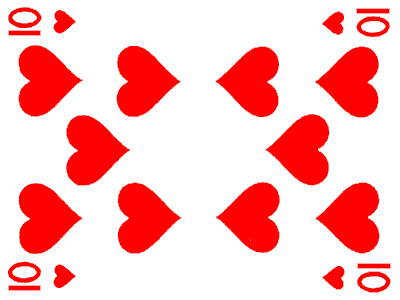 1. It just feels really good inside!
This may sound crazy but there's something about being penetrated by a woman who is driving the bus from behind. I've never once had an attraction to men. I'm not gay but I do like getting pegged a lot!
2. It's the ultimate role reversal
When I get pegged by my wife, it allows me to better understand what it is like for her when she sits on top of me. And so once a month, she puts on her piece and I ride her for a little bit. I'm the one who suggested it in the first place.
3. Don't knock it until you try it!
There's nothing gay or bi about it and I'm certainly not attracted to other men. But if you want to keep things from getting boring in the bedroom, it's important to be open to new things. That's why I like it when she pegs me until I explode. Does that make me gay? No.
4. It makes a man out of you
I can only speak for myself but getting pegged really makes a man out of you. That's because you have to get past the pain. Over the years, my wife and I have had various goals. We first started out with a 4 inch strap on … and then a 6 inch. I'm happy to report that today, we are up to a full 10 inches. Our goal for the new year is 12 inches! Soon, I'll be a power bottom!
5. We both do it
My girlfriend has been pegging me for the past 2-years. We heard about it in a magazine and figured we would give it a try. At first I was embarrassed to admit it but over the course of time, I acknowledged that I loved it! And the best part is that my girl likes having me do it to her. Yep – I wear a strap on as well and alternate between that and my own woody stick.
Craig: 38 in Des Moines, IA
6. We're green peggers
We used to use those plastic strap-ons when she would peg me. But because both of us try to go green with just about everything, we decided to move away from plastics and try out fruit. Specifically, we prefer Zucchini when they are in season. You have to be careful so they don't break off so get them fresh.
7. It's the ultimate orgasm
I had heard about pegging from a buddy of mine who had been doing this with his girlfriend. At first I thought it was absolutely ridiculous. The idea of him being nailed by his girlfriend with a dildo just made me think he was kind of gay. Well, one night when I was drunk, I talked to my girlfriend about it. Before I knew it, I was bouncing on it like it was some kind of toy. And yo – I am in no way gay! Would I do it again? Probably but I would need to drink again for it to happen. It was kind of the ultimate orgasm.
8. It saved our relationship
The truth is that the both of us have been together for a long time. Our sex life had turned boring and we worried about a possible breakup. After going to therapy, our counselor suggested that we try new things. And so when my wife read about pegging in one of her girlie magazines, she showed me the article. I was open to it – in fact I was open to anything. The new sexual dynamic brought a much needed breath of fresh into things. We take turns pegging each other.
9. Its great for role play
One of the things I love about being pegged by my girlfriend is when we use it during role play. Sometimes, she pretends like she is a female cop that pulls me over for speeding. Because I've been "bad" in the past with lots of tickets, she has to punish me. Each time the penalty is more severe. For example, I'm forced to ride her out in different, new positions. The sizes change too.
10. Pegging with Dirty Talk is so Hot
My wife has been pegging me like crazy for years. No, I am not gay and have never been with a man. But there is something erotic about being penetrated by a woman while she talks dirty to you. I think a lot of it has to do with power and control. Men can be submissive too you know – it's not a gender specific thing. And if you have the right mindset, it can be somewhat empowering.
Cedrick: 38, Coral Gables, FL