Thick Penis Sex Tips
Does your partner have a thick penis? Is it super thick, as in beer can sized? Does his sheer girth intimidate you?
If so, you wouldn't be alone. While fantasizing about a guy with a massive peen may sound fun, the realities of handling someone super large can be problematic. This is particularly true if your man has a combo type of thick and long.
Because of reader interest in this topic, MV decided to interview Randy*, a 25-year old follower of our blog who lives in Chicago with an extremely thick piece.
On the condition of anonymity, he's given us access to imagery of his assets, which you can check out through a NSFW link at the end of this post.
We'll start out with a quick Q and A with Randy and then move on to his insightful tips!
Our hope in providing this material is to help transform you into a MASSIVE superstar!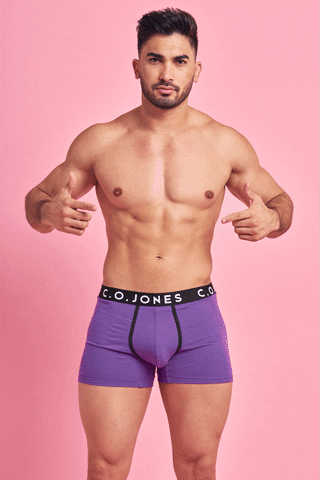 Q: What's it like having a thick penis?
It's cool. I mean other guys seems to like it. Sometimes I have problems keeping it under wraps. If I'm wearing sweats or shorts, it has a way of showing through [laughs].
Q: So how do your sex partners deal with it?
A lot of the guys I meet, think they can handle it. But when it comes time for them to do oral or bottoming, they find out it's a lot harder than they thought.
I'm very careful if it's a newish bottom because they just don't have the experience. To break my last boyfriend in, I had to start him off with an anal trainer. Not saying this to brag because there are many guys bigger than me.
Q: Would you describe yourself as a top?
Yep. I think I'm wired that way. I've tried to be versatile but it just isn't for me. Honestly, I like being a top. Plus, given my size, it just makes sense.
Q: Have you made money with your thickness?
No [Laughs]. I'm a regular guy, probably like most of your readers. I clock in from 9-5 and do my best to keep the lights on. I don't have a problem with people who use what they've got to make cash. I suppose if I really had to, I would.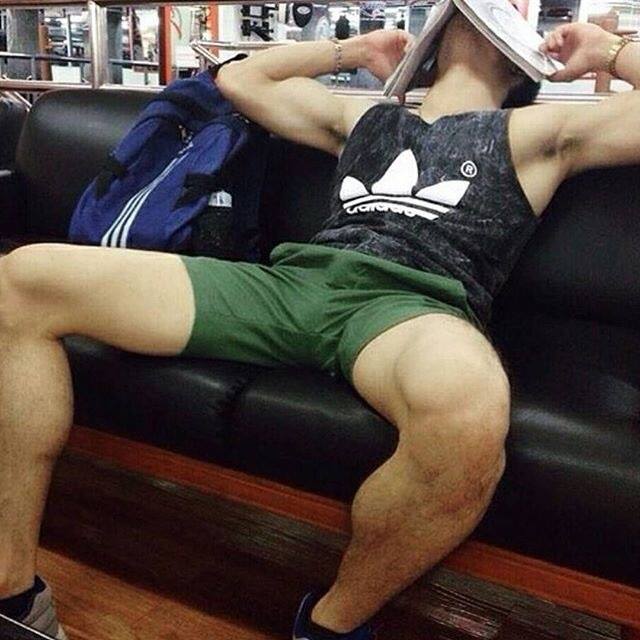 Q: What assumptions do people make about you?
You mean because of my d*ck? [Laughs]. That's hard to say. Most guys automatically think I'm a top. They shouldn't because not everybody who is large is one.
Q: What kind of guys are you attracted to?
This is going to sound stupid but I really don't have a type.  Maybe like that hot dude from Teen Wolf, Ryan Kelley (see nsfw link). I'm open to whatever most of the time. And they don't have to be a bottom either.
In fact, some of the hottest sex I've ever had is with another top. Contrary to what people say, you can do more than sword fighting [laughs] … you really can.
Q: What's your favorite activity in bed?
To me, I really like sitting back and letting a guy drain me out. Just sit back on the couch and let him do his thing. If he swallows, that's even better.
Not what you thought I bet, huh? Topping is great but it takes a lot of work. That's why getting a BJ is my favorite. Is that terrible?
Q: Any thick peen tips for our readers?
Sure, I've got some. Not sure how useful they are but I'll share them.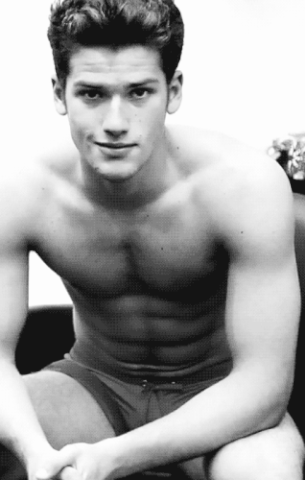 7 THICK PENIS SEX TIPS
Thick Penis tips: anal and oral tips for handling a thick man
| Activity | Thickness Level | Sex Tip |
| --- | --- | --- |
| Anal | Beer can | Have him lay on his back |
| Anal | Beer can | Use an anal shooter |
| Oral | Beer can or less | Use silicone or water based lube for moisture |
| Anal | Beer can | Use a desensitizing lube |
| Oral | Average to beer can | Massage the jaw |
| Anal/Oral | Average to beer can | Try the chair method |
| Anal/Oral | Any | Use a pleasure ring |
| Anal/Oral | Any | Pace yourself |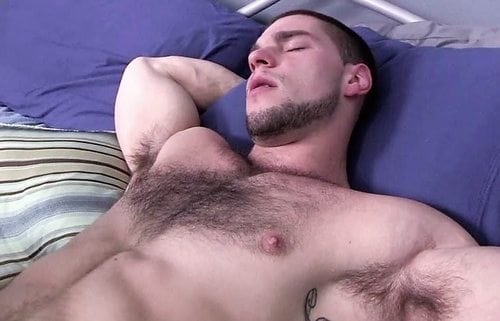 TIP 1: LAY HIM BACK
What I usually do is lay back on the floor or on the bed and let the guy mount me. This way he's in control. It helps to have a bedpost or something to act as a handrail.
TIP 2: USE A LUBE SHOOTER/LAUNCHER
I always keep several lube shooters around. I know that sounds silly but they really do help. These devices are simply to use. All you do is load them up with lubricant and then squeeze it into the guy's behind.
This works very well but the guy has to clean out real good because shooters go all the way inside to deliver the lube.
TIP 3: USE THE RIGHT LUBE
I learned early on that using the right lube was critical for topping a guy to completion. It's no fun sticking it in and then having to pull out because he struggles with pain.
This is why I'm a huge fan of desensitizing lubes. There are different kinds, including some that are all natural.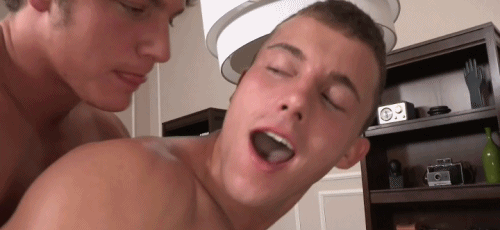 TIP 4: MASSAGE JAW
Sometimes, when a guy is draining me, his jaw starts to give out. I've had this happen too when I've hooked up with guys that are big. My suggestion is to pace yourself.
It's OK to stop for a moment and massage your jaw. There's no shame in that. I learned from another top that if I put a little lube on my piece, it helps with mouth hand action.
TIP 5: CHAIR METHOD
Another tip is to consider the chair method. Here, I get on my knees with my back straight. Then, I let my partner sit on it, kind of like he's sitting on a chair. For support, I extend my arms outward for him to hold on, lowering them as he slides down.
In case you are wondering, I'm not a fan of poppers but some guys say it has helped them with the slide.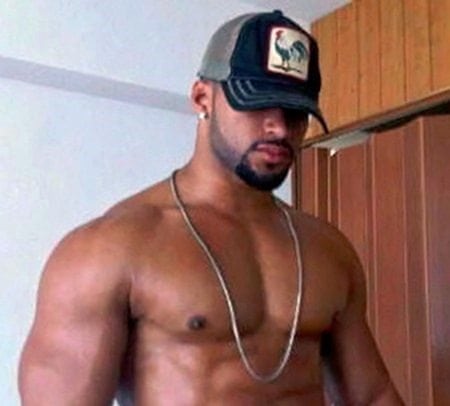 TIP 6: COCK RING
I can only speak for myself but I find that using a pleasure ring [d*ck ring] really helps me to stay hard during insertion. When you are thick like me, it takes time for the bottom to squirm onto it. The more time it takes, the more difficult it is to keep that rock hard erection going.
But if you wear a ring, it really does wonders. I like silicone rings but I've used other types too. I guess it is personal preference.
TIP 7: PACING
The last tip I will give is the importance of pacing. It's not a race. When I'm topping a guy, I usually let him control the speed at first. Once he gets comfortable, I take over and drill him out.
But if he's starting to grimace in pain because he's used to being a power bottom, I'll throw out hints to slow down. Guys who are newer to anal or not used to really thick guys appreciate this. Plus, the fun lasts a lot longer.
Pacing is great for oral, too. I do that myself if I'm going down on someone really large.
—
We would like to thank Randy for his time. If you want to check out his pic, you can access using this NSFW Link. Make sure you click on "Proceed to this Site" after the initial landing page.
If you liked this article, please follow us on Facebook and Instagram!
*named changed per request