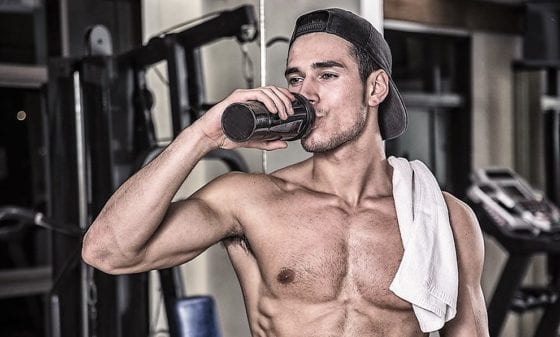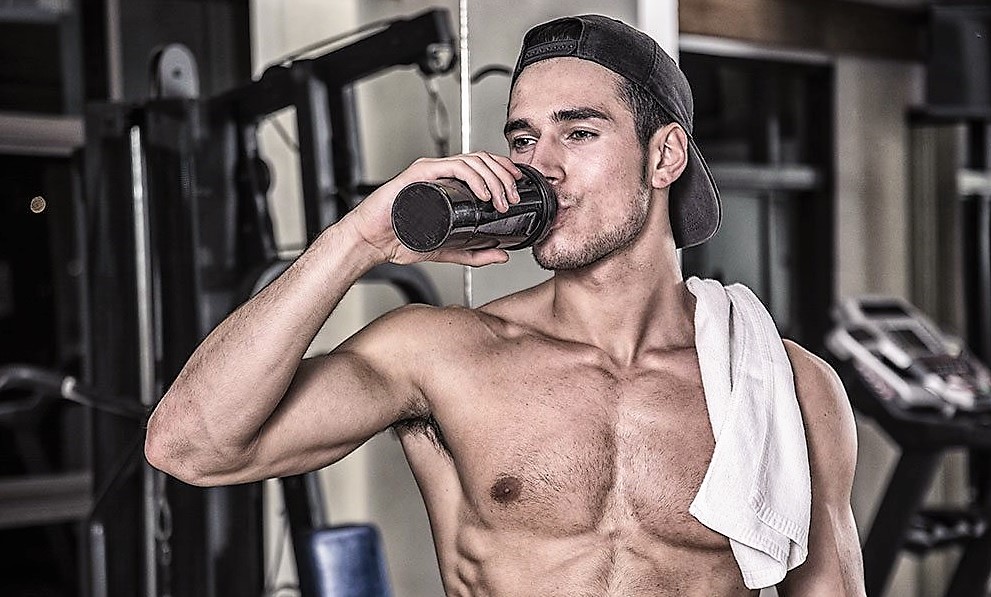 GAY BLOW JOB TIPS
By: Adam in California
Hoping to learn how to give a gay blowjob? Are you trying to figure out the best way to get a man off? Do you want to become a pro at oral sex?
If the answer is yes, you've come to the right place. That's because over the years, I've learned from the masters on how to expertly give a guy head.
Moreover, I've sucked off straight guys and gay men and am here to tell you that regardless of sexual orientation, guys love getting head.
The approach I've used is always the same and is guaranteed to make him nut hard. My hope in sharing this with you is to pass on what I've learned so that you have a good time.
Giving a guy a blowjob wasn't always something I was good at. In fact, used to make a lot of mistakes. Some of them were doozies, like not opening wide enough and scrapping my teeth against his skin.
Hopefully by the end of this article, you'll pick up some excellent BJ skills and have guys coming back for more and more.
Before we dive too far in, it's important to know the basic anatomy of the human penis. Sure, you've probably seen what one looks like. But are you aware of its sensitive points, like where the nerve bundles are located?
ANATOMY OF MALE PENIS
The video above offers a good visual of the different parts of the male penis. Below, I've broken down some of these parts and included information about erogenous zones.
THE GLANS
To be blunt, the mushroom part of the penis (the head) is called the glans. This is where most of the nerve endings are located and bundle. It's also why this part of the penis is extremely sensitive.
The highest level of nerve endings are laced around the outer ridge. Sensitivity is increased when the man is uncut.
THE SHAFT
The shaft is also highly sensitive but has fewer nerve endings than does the head. This is an area that responds well to longer periods of play without causing immediate eruption. For men who are super thick (see post on guys with thick dicks, keep this in mind.
THE FRENULUM
The distinctive "V" shape under the head of the penis is where the glans meets the shaft. It is somewhat sensitive but not as much as the head or shaft. Still, a good place to focus on with the tongue.
SCROTUM (BALLS)
The nutsack, also called the scrotum, serves as a protector and regulator for the testicles. It is one of the most sensitive parts on a guy's body. Touch it the right way and it can send waves of pleasure. Incorrectly touch him in this area and it can cause pain.
The scrotum responds well to light touching, licking, sucking and caressing. Don't tug or pull down there unless he asks you to do it.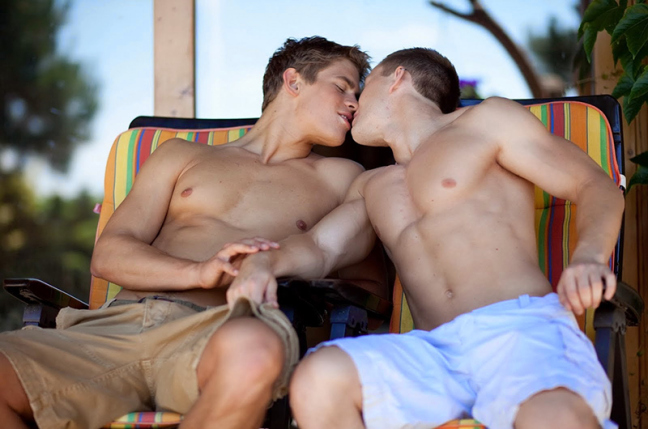 1. STOP THINKING OF IT AS A "JOB"
To start out with, it's best to not think of what you are doing as work. Instead, consider it as a pathway to pleasure – for both of you! Yes, it's called a blowjob but when it's done right, the experience is fun!
2. WORK YOUR WAY TOWARDS HIS STICK
A lot of guys just get on their knees and start sucking the guy off. That's a shame because your goal should be to get his load to the maximum. Spend time touching it and stroking it for a bit before pumping for white gold.
3. USE SOME LUBE ON HIM
While you may think your saliva will be enough, trust me – it won't be. Plus, you want to spend time working him up a bit before sucking commences. The best thing you can do is use a small amount of water based lube on him.
This will help when starting oral because you won't develop dry mouth; an enemy to effective hose draining.
4. LAY HIM BACK
He'll nut standing up or sitting down but for an explosive eruption, your best bet is to lay him on his back. This position allows for even blood flow to all his extremities, including the testicles mentioned above.
5. STROKE HIM AS A STARTING POINT
Once he is in a comfortable position, start stroking him with your hands. That's why the lube is so important. Using it provides a slippery start for what's to come. Stroking him also helps to firm his erection. You don't need to do this for long swaths of time. Just a minute to get him going.
6. COMPLIMENT HIS PENIS
Just before you start sucking him, look him in the eyes and tell him he's got a nice piece. Make sure there is eye contact. This will send a message from his brain to his peen and help encourage buildup in his nutsack.
7. OPEN WIDE
You really can't get a good read on the girth or thickness of his peen until you get your mouth around it. This is particularly true if the guy has a beer bottle sized penis. To make absolutely sure you don't scrape your teeth on him, open your mouth wide. You will adjust later on.
9. SLOWLY GO DOWN
One of the biggest turnoffs is to hear someone gag while he's blowing you. Some people may not agree with this but think about it. Do you want to hear someone sound like they are about to throw up when they're sucking on you? To avoid this from happening, take him one inch at a time.
10. BREATH THROUGH YOUR NOSE
The way you breath is important when sucking dick. If you do it right, you'll be able to drain him for long periods of time. Do it wrong and you'll run out of steam. Slowly take in air through your nostrils and exhale the same way.
11. CUSP HIS SHAFT
Once you've got a good bob going, you'll want to coordinate your mouth and hand to work in tandem. Before you can do that, you've got to establish hand contact. Just cup your hand around it while you are sucking.
12. COORDINATE HAND AND MOUTH
You may need to practice on a toy to get this part right. Ideally, you'll use your hand and month in unison. This will allow you to stimulate the head of his penis and his shaft. Remember, you are building up to a crescendo.
13. IT'S NOT A RACE
There's a myth out there that you need to go up and down super-fast to get him going. In truth, that's the worst possible approach. Instead, do things slowly. This will allow titillation of his nerve endings and help with the buildup.
14. TOUCH HIS BALLS
Occasionally, as you are coordinating hand and mouth action, pause for a moment and play with his nutsack. You can do this by lightly licking his balls or simply fondling his testicles (gently). Doing this not only gives you a chance to take a breather, it also helps him to produce more manjuice.
15. LICK THE TOP
During the draining process, you'll want to occasionally lick the top of his head – where the glans are located. Remember, this is where the highest concentration of nerve bundles are located.
16. REMEMBER THE "V"
Don't forget that the "V" area of his penis also contains sensitive nerves. While not as dense as the glans, they're still important to focus on. You can lick it a bit here and there to get him revved up.
17. LICK THE SHAFT
In between going up and down on him, pause for a few moments to lick on his shaft. This will help him to maintain his wood and experience amazing pleasure.
18. PAUSE AND STROKE
Every so often, pause what you are doing and simply stroke. This not only allows you to assess how he is doing, it also allows modulated stimulation of his penis. Think of this as a multi-prong approach.
19. CONSIDER AN ICE CUBE
This tip sounds crazy but here me out. If you put a cube of ice in your mouth and suck on it just before you blow him, it can create an out of this world dynamic. The sensation of coolness on the glans of his peen, encased in your warm mouth, is sure to get him worked up.
20. MOAN A BIT
When it feels right, let out a moan. This will be music to his hears and get him even hotter. Dirty talk also can occur during this time. Use good judgement and avoid calling him names.
21. FONDLE BEFORE HE ERUPTS
Hopefully, he'll let you know when he's getting close. This will be your cue to gently fondle his nutsack. The added stimulation in this area will help him volcano out what's deep inside.
22. FACIAL OR SWALLOW?
When he's about to blow, you need to know if you want a facial or if you will be swallowing. Some guys work this out before oral begins but in case you haven't, this will be your opportunity to tell him where to nut. Be direct about this and don't ask him, "Where do you want to blow?" It's too much talk at this point. Simply tell him, "I'm going to swallow you" or "Cover my face".
23. FEEDING
If you decide to swallow him, position his peen far back in your throat just before he nuts. This will shorten the distance of his squirts and prevent gagging. Many guys who are into feeding find this to be a helpful tip. But if he's as thick and huge as Teen Wolf actor Ryan Kelly (see this NSFW link), you might want to take your time.
24. FACIAL
If you decide to go the facial route, make sure he avoids the eye area. Semen burns because of its high amounts of sodium and zinc. If you do get some in your eyes, learn how to remove it quickly and safely.
25. SQUEEZE LAST DROP
After he empties out, there's probably going to be a little juice left in his shaft. You can either suck it out or use your hands to stroke it from the head. He'll appreciate you doing this.