Jordan Callow Quick Facts
Feeling bored last night, I decided to stream the movie Countdown starring Jordan Calloway. While the film itself was just "meh", I have to say Mr. Calloway left an impression on me.
I think part of this is because Calloway seemed familiar to me. After doing some research, I realized I'd seen him on the CW's Riverdale, where he played the part of Chuck Clayton.
Can I tell you something? It wasn't Calloway's acting skills that initially caught my eye. Instead, it was the dude's ridiculously tight bod. That may sound like a dumb thing to say but I'm just being real with you.
At any rate, given interest in actor, I decided to put together this post and share seven quick facts about Jordan Calloway you might not know.
I mean let's be real – beyond his muscled-up torso and captivating smile, what do you really know about him?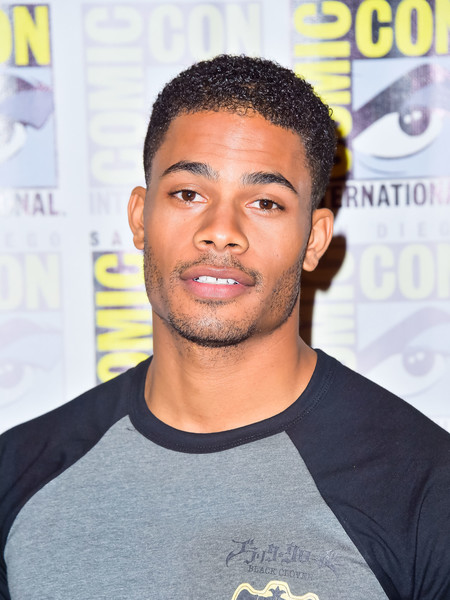 POP FILE: Jordan Calloway
Birthday: October 18, 1980, Los Angeles, CA
Height: 5'11
Eye Color: Light Brown
Shoe Size: (10.5 W)
Sign: Libra Man
1. First appeared on The Parkers
Way back in 2000, when Jordan was just 10-years old, he appeared on the UPN television series, The Parkers. Jordan played the role of Jerel Jr.
2. Entertainment runs in the family
Like many gifted actors, Jordan appears to have entertainment in his blood. He is the son of actress Tony Calloway and cinematographer Joseph W. Calloway.
3. He's athletic
While attending Maranatha High School in Pasadena, California, he was active in sports. During his time here, he played varsity baseball all four years.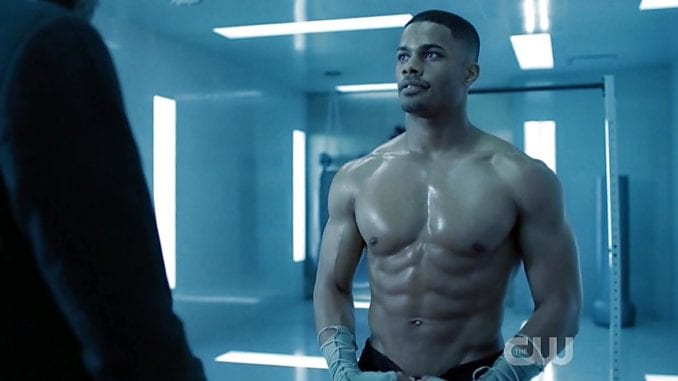 4. College graduate
A lot of younger actors set their sites on getting gigs and skip out on college. Not Jordan. After high school, he attended Azusa Pacific University where he received hisa Bachelor of Fine Arts in Cinematic Arts Production. The school is 25 miles from Hollywood.
5. Appears on CW's Black Lightning
If you are a fan of the CW's superhero series, Black Lightning, you may have seen Calloway on it. He played the reoccurring role of Khalil Payne/Painkiller in season one. In season two, his part became a main role.
https://www.instagram.com/p/B4Z_IUOlY9t/
6. Wanted to be a Navy Seal
In a bit of a paradox, Calloway wanted to be a Navy Seal as a child. His brother, Niles, wanted to be an actor. You can learn more about his bro on this IMDb file.
7. He's ridiculously cut
A quick look at Jordan's Instagram account reveals that the actor is extremely fit. Between his biceps and six pack abs, it's hard not to notice his physique.
https://www.instagram.com/p/B6tvyY2FzEn/
Wrap Up
Well, there you have it – a quick rundown of Jordan Calloway. While I can't be sure, I have a funny feeling we're going to be seeing a lot more of this actor as time goes on.
At the time of this post, it is unclear who he is dating (if anyone at all). There was some buzz going around that he was getting with actress Malese Jow but those were later denied.
Are you a Jordan Calloway fan?
—
Related Posts