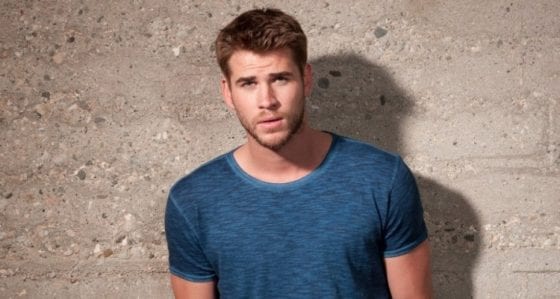 Liam Hemsworth Bulging with Talent!

We've always had a thing for blue eyed hunk Liam Hemsworth here at the blog. That's why our ears popped up (among other things) when we caught word that the hairy chested otter is apparently so massive that he sets off alarm bells at security checkpoints!
But should anyone really be surprised that this Capricorn male celeb that stands at 6'3 is hugely talented?
Before we continue further, we'd like to point out that many people have focused their attention on Liam Hemsworth's brother, Chris – who is known for his muscular physique and oversized assets.
But we believe that a bigger, more substantive basket full of talent rests with Liam, who doesn't get anywhere the amount of attention that he deserves!
Part of this has to do with the fact that Chris hit Hollywood well before his brother Liam arrived. And then there were the Thor movies, which made Chris's muscular physique a main focal point of the film's franchise. And we're not even going to talk about the faux anatomy he sported from the rebooted Vacation movie!
But when you look at Liam and Chris and ask which Hemsworth would you rather, we kind of fall on the Liam side of the house. Hey, don't get us wrong – it's not like we wouldn't say no to Chris. In fact, if they came as a pair we'd be down with that too!
FYI: We've covered the actor in the past when we reviewed him in films like Cutbank (see our movie review here) and discussed how this Australian born stud will soon star in the rebooted Independence Day 2 that comes out this summer.
So what's the scoop on Liam's super-sized man area? Well, according to what we read in the March 21, 2016 National Enquirer – plenty!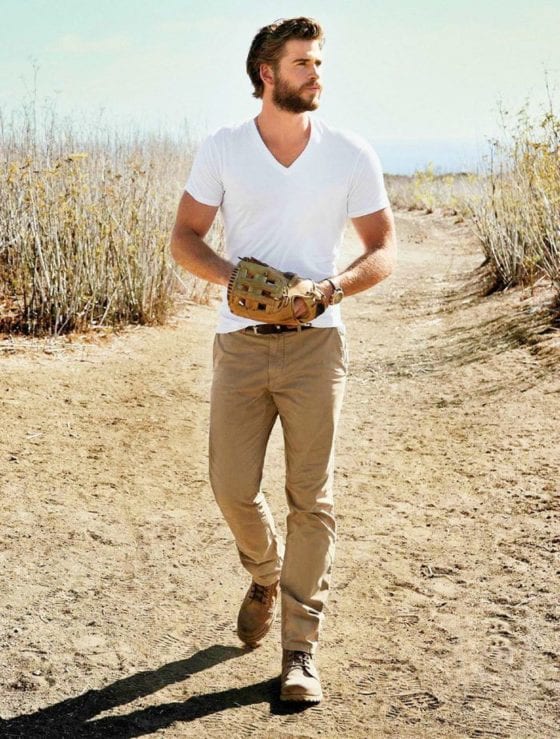 Going by Mike Walker's column from the tawdry grocery store tabloid (which we love) Liam is SO enormous that he literally has to be patted down by hand from security guards when walking through airport scanners.
Here is what the Enquirer printed, which includes some Miley Cyrus dish, according to the source:
"Miley said every time Liam walks through an airport body scanner, he triggers security alarms because he's so tall that his high-rise crotch hits an out of the norm scanner area – moaning that 9-10 times, her hard luck honey must endure hands on body searches, with security guards getting up close and personal while patting down EVERYTHING below the radar!"
And the story goes on to say that, "Liam's inconvenience is HUGE!"
Here at GPB, we've had our experts look at the photographic evidence to determine if the rumors are nothing more than ridiculous gossip or if there's true meat in between the sandwich buns.
So what's the verdict?
We can't be for sure but we'd be willing to bet that Liam would hold his own against a can of beer! We've included some photos below – -plus a poll at the end of this post. You be the judge and decide for yourself!
If you have a chance, be sure to check out a similar post related to one Mr. Christopher Evans!