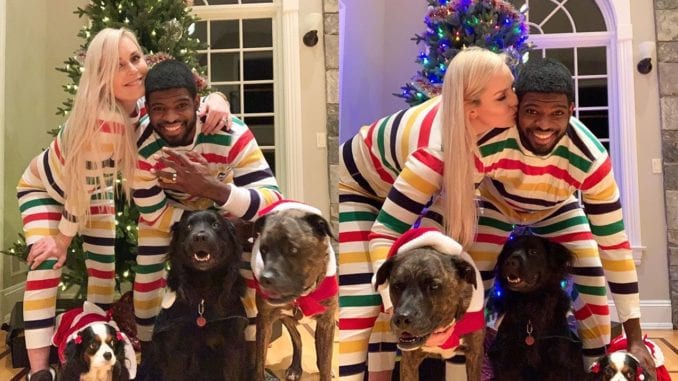 Who Proposed To Whom?
Olympic Skier Lindsey Vonn is reminding us of a fact we often forget. Women can propose too and men can be proposed to,
Congratulations to the happy couple of Olympic Skier Lindsey Vonn and hockey player P.K. Subban. The two have officially gotten engaged… AGAIN! But who proposed to whom this time? Turns out, it was Vonn to Subban.
The couple was celebrating the holiday season together and enjoying their Christmas when the moment happened. The 35-year-old Olympic alpine ski racer proposed to the 30-year-old Canadian hockey defenceman for the New Jersey Devils. This is the second time the two had gotten engaged. The first time was August 23 of this year when Subban engaged to Vonn a few months after their two-year dating anniversary.
https://www.instagram.com/p/B1hGPOIHPa0/
Back then, Subban talked to Vogue about how happy he was to marry Vonn.
"There are people in life that deserve to be with good people. They have that person who takes care of them and makes them smile," Subban shared in the interview. "And she deserves to be with someone who loves her more than anything else in the world, and I do."
To highlight the moment, the two shared the happy occasion on social media. They got together with their two dogs to take a group photo of the moment.
"Merry Christmas and happy holidays everyone!!" Vonn wrote to caption the photo. "On our 2 year anniversary I returned the favor and asked PK to marry me… and he said yes. We talk about equality but actions speak louder than words. Men should get engagement rings too and this is what PK deserves. Can't wait to marry you babe."
https://www.instagram.com/p/B6guje1HHQU/
Congrats to the happy couple. We hope you two have a lifetime of happiness together. We also hope that others take note of Vonn's message. Women can propose too and men deserve a ring just as much as women!
h/t: Ask Men