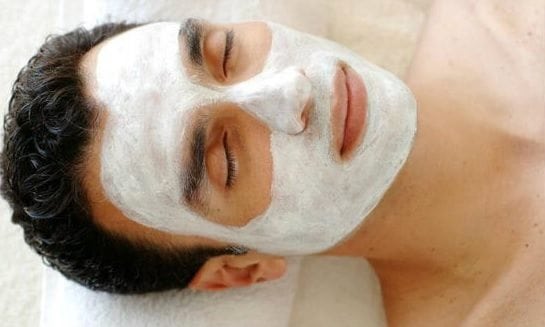 How to make your own face mask
Are you a man that's struggling to get radiant skin? Are you hoping to acquire some useful tips to preserve your appearance? Do you want to look as attractive as possible at your current age in life?
If you answered yes to any of these questions, then consider yourself lucky as you've stumbled upon the right place.
Most men might not look it, but they want to appear as attractive as possible throughout their life. You might be in your twenties, forties, or even your sixties, and you still want to have smooth and radiant skin.
If it were as simple as it sounds, then you wouldn't be here looking for solutions, right?
More: Best men's sheet masks
As we continue to age, our skin naturally loses its luster and smoothness. If you don't do anything about it, then expect the appearance of wrinkles, fine lines, and other skin impurities.
What's worse is that these imperfections can appear faster if you're always exposed to harsh elements. I'm talking about overexposing yourself to the harsh rays of the sun or if you're working in a pollution-infested environment.
If you're undergoing a similar situation and you still want to bring back the skin and hair of your youth, but don't wish to spend on skin and hair products, you don't have to.
It is with this thought that I decided to bring these DIY skin masks to aid you in becoming the guy who instantly stands out inside a crowded bar (in a good way).
Here, you will discover how to make:
A relaxing and moisturizing face mask
A skin mask for glowing skin
A face mask to combat acne
A mask to remove blackheads
A face mask to bring back youthful skin
1. Relaxing and Moisturizing Face Mask 
When you get home from work, all you want is to relax and remove all of the day's stress away from your face. To do that, you can apply a relaxing face mask that comes with moisturizing abilities.
For this skin mask, you only need 1/8 cup of coconut oil and 1/8 cup of aloe vera gel. Start by whisking these two ingredients together. During this process, you can add in 1/2 teaspoon of vitamin E to enhance the mask's skin smoothing effects.
Apply it onto your skin, then let it sit there until it's completely dry. Remove the mask afterward, then pat your skin dry with a clean towel.
2. Skin Mask for Glowing Skin 
What's the secret to attaining glowing skin? Coffee.
When coffee is combined with other essential ingredients, it mixes its ability to exfoliate the skin, shrink pores, and reduce redness and inflammation with completely refreshing your skin.
This coffee face mask needs more ingredients than the relaxing and moisturizing face mask mentioned earlier, so prepare your grocery shopping list for this one.
What you'll need are egg white from 1 large egg, one tablespoon of honey, one teaspoon of coconut oil, one tablespoon of freshly-squeezed lemon juice, and 1/2 cup of ground coffee.
Start the creation of this skin mask by separating the white from the egg yolk. Whisk the egg white until it has a frothy consistency.
More: Learn about coffee enemas
Combine the egg white with the 1/2 cup of coffee grounds, and mix them together in the same bowl. Fold the mixture by adding the lemon juice and honey into the bowl. Make sure everything mixes well.
Once it forms a paste-like construction, massage the mask directly onto your face using soft circular motions. Let the mask rest for about 15 minutes before rinsing it off with warm water. Pat your face dry afterward with a soft cloth or towel.
3. Anti-Acne Face Mask 
Combating pesky pimples is one of the most common skincare problems many men face in their lifetime. To properly deal with these zits, you need one teaspoon of freshly-squeezed lemon juice, one tablespoon of yogurt, two egg whites from two large eggs, and 1 and 1/2 tablespoon of honey.
Whisk the egg white and the juice from the freshly squeezed lemon until the composition becomes frothy. The lemon juice will assist in masking the scent of the egg white.
Next, add in half-a-teaspoon of honey and stir them all together. While the mixture is sitting on the bowl, you can wash your face with warm water.
Washing your skin with warm water will help open up the pores on your face. Pat your skin dry, then apply the skin mask to your face. Leave it there for approximately 10 to 15 minutes before rinsing it off with warm water.
4. Blackheads Removal Skin Mask 
Removing blackheads from your skin doesn't require an expensive solution. All you need are ingredients found at your local store to whip up an effective skin mask.
The ingredients for this skin mask are one teaspoon of activated charcoal, one tablespoon of gelatin, 1/2 teaspoon of bentonite clay, and two tablespoons of hot water.
Mix the gelatin, bentonite clay, and activated charcoal in a bowl. Add the two tablespoons of hot water into the mixture, and stir everything together until it forms a smooth consistency.
Let the paste cool down a bit until it reaches a comfortable temperature. Once ready, apply the mask on your T-zone area. Avoid making contact with your eyebrows and other facial hair.
Remove the mask after 45 minutes to an hour, and start from the bottom when peeling it off from your face.
5. Anti-Aging Face Mask 
Many men want to achieve a youthful look. For this purpose, you'll need the skin healing powers of a banana.
To create an anti-aging face mask, you'll need 1/4 cup yogurt, a teaspoon of honey, and 1/2 ripe banana.
More: Anti-aging guide for men over 40
Start by mashing the fruit with a fork until it becomes smooth. Add the honey and yogurt to form a paste. Make sure you've washed your face clean first before applying the mask onto your skin.
Leave the mask on for about 10 to 15 minutes before removing it with warm water. Pat your face with a soft towel afterward.
Summary 
Men of all ages are on the constant lookout for excellent ways to keep their skin as radiantly smooth as possible while promoting a youthful appearance. While cosmetic surgery is still an option, you can't rely on it all the way, especially if you're under a strict budget.
Hopefully, the skin masks mentioned above will aid you in letting you boost your confidence as you flaunt your smooth, glowing skin to the world.
Thanks for spending the time to read!
—————————————————————————————————-
Author Bio:  Linda is a professional hairstylist based in San Jose, California. She has worked in the fashion industry for several years and has had the privilege of styling some of Hollywood's top stars as well as working with the best names in fashion. Check out checkcorner.com for more information on her latest work.