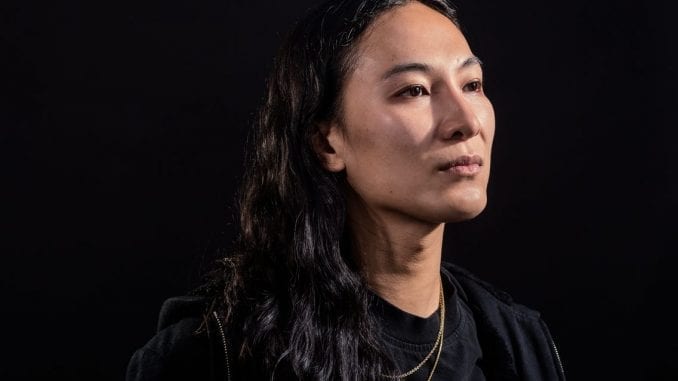 Alexander Wang and Abuse Allegations
Owen Mooney alleges that Alexander Wang groped him without permission during a NYC party back in 2017. Owen Mooney isn't alone. At least five male and transgender models have come out with sexual assault and abuse allegations against fashion designer Alexander Wang.
The proverbial dam has broken, and many other models are coming forward with their horror stories of how Alexander Wang allegedly groped them, drugged them, or otherwise sexually abused them. Azalea Banks released messages from 2019 in which trans model friends were allegedly abused. Other models left DMs with Shit Model Management and Model Alliance – two fashion industry watchdog groups.
Owen Mooney is the first model who officially launched sexual misconduct accusations against Alexander Wang. Mooney has started a movement to bring awareness to cases like his by adopting the #usToo hashtag.
In a lengthy social media post, Owen Mooney wonders if his case and others like it have been overlooked because it involves queer and transgender victims. He urges celebrities and influential social media profiles to stand with #ustoo.
Owen went on to say in a later post, "There were so many people in Hollywood who tirelessly advocated for the #MeToo movement, which was truly incredible, but these same people are now turning a blind eye to the current allegations."
Related: I Was Brutally Raped by My College Football Team!
On New Year's Eve, Alexander Wang finally addressed the allegations against him by sending an email to The New York Times. In the email message, Wang says "over the last few days, I have been on the receiving end of baseless and grotesquely false accusations. These claims have been wrongfully amplified by social media accounts infamous for posting defamatory material from undisclosed and/or anonymous sources with zero evidence or any fact-checking whatsoever."
Alexander Wang went on to say that, "Our team is doing everything in its power to investigate these claims and we promise to remain honest and transparent throughout that process. We are fortunate to have received an overwhelming amount of support over the last few days and are thankful to our staff, clients, and industry peers for standing by our side at this time."
Wang has a super-celebrity shortlist including Gigi Hadid, Kylie Jenner, and Dua Lipa. However, that support is starting to shift. Alexander Wang is a favorite of Hollywood, fashion industry and entertainment elites, but Wang's star seems to be waning in light of the recent allegations.
Nicki Minaj, Kylie Jenner and Ashley Graham have already unfollowed Wang. It's estimated that Alexander Wang has already lost 30,000 followers. So, just the accusations alone are enough to damage Wang's fashion empire going forward.
After Mooney's first statement on TikTok and Instagram, Shit Model Management placed a very scathing accusation that Wang has a history of sexual abuse in the fashion industry.
Alexander Wang Denies Abusing Queer and Trans Models
Alexander Wang first came onto the fashion scene in 2005. He is well-known for his New York A-Lister parties and bold street designs. In 2009, Alexander Wang won the Swarovski Womenswear Designer of the Year Award. He was also the creative director at Balenciaga from 2012 to 2015.
There seems to be a few parallels to all these accusations. Most of the victims identify as trans and most involve Wang's flippant and unpermitted groping. The allegations have not been proven, and at the moment represent an echo chamber of eerily similar misconduct.
Related: How to Help Male Abuse Victims
Hollywood lawyer Lisa Bloom has opened a case against Alexander Wang and she's representing the accusers. It goes without saying that Wang is lawyering up and preparing to fight back. Yet, the damage in clout has already taken effect.
Accusers of Wang face an uphill battle. It's difficult to present evidence of sexual misconduct. All people usually have are second-hand or first-hand accounts without much physical evidence. Without video, photos, or audio recordings of sexual abuse these allegations might not turn into convictions.
Alexander Wang also has more money and power to fight them. The most likely outcome would be a settlement with the queer and trans models who have accused him of abuse. However, Wang might view a settlement as confirmation of the abuse and do whatever he can to protect his brand.
Therefore, it would fall to the public to essentially de-platform Wang and publicly shame him. Claims against the fashion icon should be taken seriously, but without concrete evidence, Alexander Wang might live to slay another day.