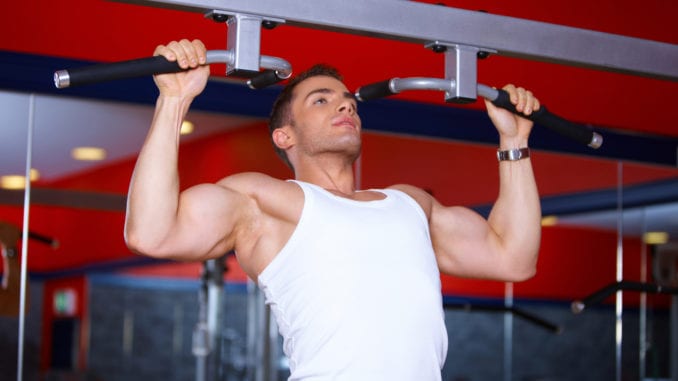 Review of No. 63 Men's Shower Gel
Recently, I started using No. 63 Men's Shower Gel after smelling it on my friend Jake. No, I don't go around sniffing my pals if that's what you're wondering. But I will ask my buddies what grooming products they use if it relates to my needs.
Can I level with you about something? I struggle with body odor. Yep, we're talking serious BO. I don't smell rank or anything. But there have been times after a hard workout where someone has said, "Hey dude – you need deodorant!"
My BO
The truth is I've had BO problems my entire (adult) life. Maybe it has something to do with the fact that I'm hairy. Perhaps it relates to my active lifestyle? Or, possibly, it could be because I have overactive sweat glands. I honestly don't know.
When I spoke to my doctor about this issue, he couldn't find a medical cause. He said that for whatever reason, some guys are sweatier than others and as a result, can have more pronounced BO.
I'm sharing this with you because that friend I mentioned, Jake, also struggles with man-stank. We've both joked about our problems at the gym.
"Did you clear the free-weight area today with your stank dawg?" he sometimes jokes with me in the locker room. In return, I'll give it right back to him and ask, "Did you scare people off the treadmills?"
And so, not long ago after seeing Jake at the gym, I picked up a fresh, woody scent on him. It happened while spotting doing military presses. The best way I can describe what I smelled was woody and peppery.
Curious, I asked him about it after our workout. "Oh yeah man, it's a body wash I started showering with last week. Someone gave it to me for my birthday. Why, does it smell bad?" he asked.
When I told him the answer was "no" and that it was helping him to reduce his stink, he laughed and shot back, "I doubt anything will help you, buddy."
That's Jake for you – always a smart a**. But I digress.
Once we got past the bro-code nonsense, he told me the name of the body wash. It was No.63 Men's Shower Gel (see Amazon for price).
Now that I've used it consistently for over a month, I'll share my impressions with you. To make things simple, I've bullet- pointed what I liked below.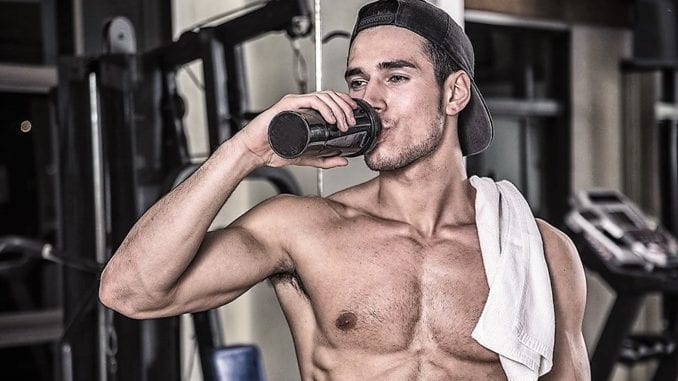 No. 63 Body Wash Men's Shower Gel – Likes
A quarter-size amount on a washcloth goes a long way.
Masculine scent that is not overpowering.
Has a base scent of leather and tobacco.
Top notes of cedarwood, amber, and pepper.
Moisturizes skin with aloe vera and shea butter.
Works great when manscaping your privates in conjunction with a high-quality razor.
Rich lather that offers visual proof the gel is a strong cleanser.
It's free of parabens and sulfates.
Not tested on animals.
The scent lasts a long time and will cover up BO during intense exercise or physical activity.
So, you may be wondering if there was anything I didn't like about this shower gel? To keep it real, I'm hard-pressed to identify the negatives.
If I had to pick one thing, it would be the bottle cap itself. The opening seems a little too small, making it difficult to dispense the liquid. Not a big deal, I guess.
Does No. 63 Help Rid Body Odor
At the end of the day, I purchased this shower gel to help with my BO issues. Since using this product, I can honestly say I've noticed significant improvement.
I no longer detect my own man-funk. Moreover, I'm not seeing other people's faces cringe when I walk by them at the gym. Even Jake, who typically gives me a lot of crap for BO, stopped making remarks.
"So, you decided to copy off me, dude. Can't you be more original man?" he recently said to me. That was his way of affirming I had addressed the problem.
Would I re-buy this shower gel again? Yes, I probably would. To me, it does a fantastic job of making me smell good while addressing the historical issues I've had with "stank".
And in case you are wondering, my clothes are always clean. I'm mentioning this because sometimes, what can smell like body odor is really nothing more than dirty gym clothes.
I recognize there are other reviews online that suggest "63" isn't all that great and perhaps overpriced. All I can tell you is that I've been very pleased.
I've used other body washes in the past. While there are certainly some good ones on the market, like Coast and Old Spice, none of them adequately addressed my BO challenges.
Well, there you have it, guys. My review of No. 63 Men's Shower Gel. Have you used this product? If so, did you like it? What do you use to help control body odor?
Leave your comments below.
Related Posts:
Best Hair Paste for Men with Thick Hair!
Best Acne product for Guys with Zits