Hot International Celebrities
Don't you feel that, sometimes, people are so self-centered they do not even know what happens out of their country's borders? I don't want to sound too cocky, but Americans win the first place in this "oblivion competition."
Luckily, we are here to help. In this post, we are going to take a look at some of the sexiest men who live on the other side of the ocean, as voted by …us! We are not Cosmopolitan, here, people, and we do not do polls, gallops, and everything! We just know what you want!
So, drumroll and a big header, please!
10 Hot Male Celebrities From Abroad
I am channeling my Taylor Swift alter ego and I am chanting out loud: "Baby, let the games begin!" Go!
10. Þorsteinn Halldór Þorsteinsson – Iceland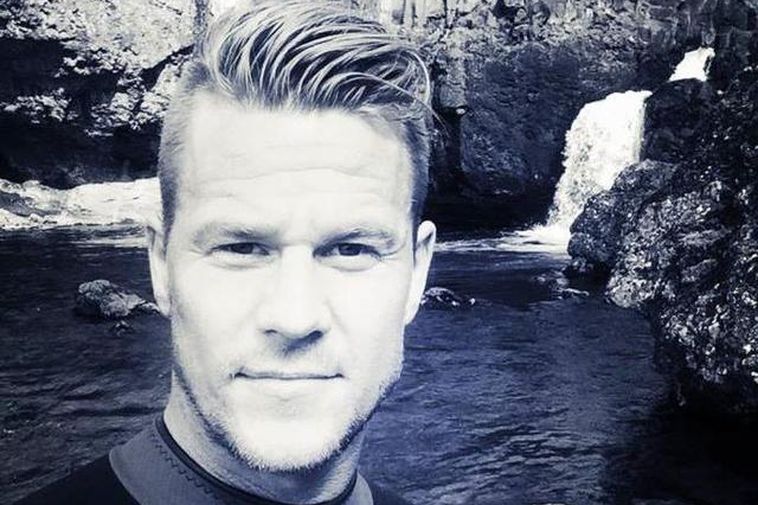 Iceland's male population has already reached low levels. However, the country is proud to have this Icelandic hunk as one of the hottest entries in this list. Elle.com voted 29-year-old Þorsteinsson as one of the hottest bachelors on Tinder, and the world just stopped breathing for a second.
"A journalist at Elle.com contacted me as she had matched with me on Tinder a few months ago. She asked me whether she could use my profile for the article," he says.
Our new Scandinavian friend here is a chef and he's been using Tinder just for fun. Sure. Like all of us!
9. Boris Kodjoe – Ghana and Germany
Oh my God. Hi, Boris. How did I not know about Boris before I started researching for this article? Was I living under a straight-acting rock or something? Combining all the benefits that come from being both from Ghana and from Germany, the 45-year-old actor is the oldest, but definitely one of the hottest entries in our list.
If you find his face familiar, you might know him from the Showtime drama series "Soul Food" and FOX's "The Last Man on Earth." Oh, and did I mention that he used to be a pretty successful fashion model?
8. Dave Thornton- Australia
From the country that gave us Hugh Jackman and the Hemsworth brothers, here comes Dave Thornton, a 38-year-old stand-up comedian and radio producer from Melbourne. Dave is not the kind of man that would immediately catch your attention but there is something about the way he moves, talks, interacts with his audience, and looks at you.
Don't you believe me? Here is a video of him from 2016:
What about now?
7. Rustam Jabrayilov – Azerbaijan
When Rustam turned 18, he started modeling after he was scouted. Since then, his career has been booming so hard that he won the title of "The Best Male Model of the World" in 2007.
Today, he lives in New York City with Ukrainian 24-year-old model, Dasha Dereviankina, and they are both cute and hot AF!
6. Chirag Rashmikant Patel – Norway
https://www.instagram.com/p/BgNHAV-lNDq/?taken-by=karpe_offisiell
Patel, who is also of Indian descent, became famous after his participation in Karpe Diem, a Norwegian rap duo which was formed back in 1998.
https://www.instagram.com/p/BX-dvuhlZ2I/?taken-by=karpe_offisiell
There is no much information about him online (at least in English), and my Norwegian needs some freshening up, so, don't expect to find a lot about his life here. Just look at him!
5. Olof Mellberg – Sweden
We've already said that there is something about Swedish men that we cannot really explain. Olof is one of those men who are not incredibly hot nor the guy you would describe as dreamy or hotter than Hell. But then again, there is this look in his eyes, this blond hair. And the beard.
THE BEARD!
Olof is 40 years old, and he has worked as a footballer at Aston Villa, Juventus, and Olympiacos. But still. The beard!
4. Chen Xiao – China
Chen Xiao might look like a 19-year-old college student but, in reality, he is 30 years old –more specifically, he is turning 31 on July 5. Don't you just envy Asian men's skin? Although he is a great actor from China, Americans are, in fact, quite familiar with his face because of the rising popularity of Asian television in the US.
Today, he participates in selected works, and he has been nominated for a number of important awards. He is also married to Michelle Chen, a 35-year-old Taiwanese actress and singer.
3. Shahid Kapoor – India
Oh, hi, Shahid! Didn't see you there! Just kidding! Who could possibly not notice Shahid Kapoor in a room?
The 37-year-old actor from New Delhi is known for his appearance in many Hindi films, and he is considered one of the hottest names in the industry right now. His Instagram followers? 13.9 million!
The award-winning actor is both a married and a father. But he is also the star of many gay men's wet fantasies.
2. Ahmed Magdy – Egypt
Ahmed is not a superstar but this does not mean that he is not the guy that many of us (including me) have always been dreaming of. Coming from many different backgrounds, this tall Egyptian hunk has worked on more than 30 independent titles and has also directed three low-budget short movies.
Oh, don't you just want to get tangled up in his wonderful, artistic curls?
Also, he looks a lot like me which makes him even hotter!
1. Burak Özçivit – Turkey
Do you like your men tall, dark-haired, tanned, and hot? Then Burak is one of the hottest guys you have ever seen in your entire life. At least he is for us!
This actor from Istanbul, Turkey, is one of the most popular male celebrities in his country but many of the productions he has participated in have been exported all around Europe and just boomed his career. He has also worked as a model from 2003 to 2007, but he does not like talking about it a lot.
Yes, in case you like your men silent, he is a great catch for you too –after all, he is a Capricorn.
He has also played in "Küçük Sırlar," the Turkish adaptation of "Gossip Girl." IF THIS DOESN'T MAKE HIM PERFECT I DON'T KNOW WHAT WOULD!