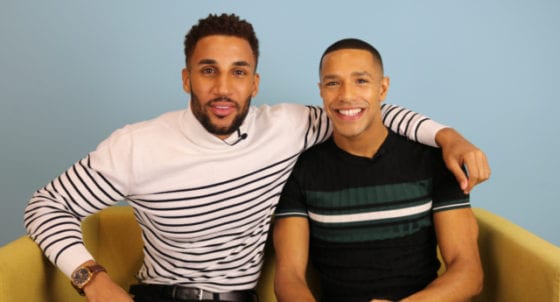 The Bi Life Men Talk Coming Out
We sure do love the men from The Bi Life, and now they're telling us about their own stories of self-love and coming out.
British reality shows have graced us with several men over the years. Thankfully, UK reality tv realized the opportunity they had with LGBTQ audiences and decided to create the bisexuality focused The Bi Life.
The Bi Life, hosted by drag queen and Big Brother winner Courtney Act, sees 9 bisexual, pansexual, and sexually fluid people living under one house. The people party, date, and live their lives while being recorded for the world to watch.
We already introduce you to the men in the show, but now the men are talking themselves and sharing their stories of coming out.
While talking to Pink News, Ryan Cleary shared that he realized he was interested in men around the time he hit puberty. He decided to keep this a secret for years until he talked to his mom about his feelings.
As for Michael Gunning, he only publicly came out as bisexual through The Big Life. But as the show went out, Gunning realized he's just interested in men.
"You don't want to look back on your life and be like I lived for what I thought certain people in society wanted," said Cleary.

"People DM me and I give them advice. They ask: 'Oh, what about the bad reactions? Have you had any? I hear people's worries and I don't want people to feel like that because it's that's not a life to live. If it's safe for you to come out then I would definitely advise you to do so—just to a friend, to a family member, and then to take it from there."

"Whatever it is that you feel you are, it's important that you do express that because life is short."
h/t: Pink News